It's Free Pattern Friday!
If last week we were snowed in, this week Mother Nature has decided to showcase everything else.  Sunny and 70 degrees yesterday, strong gusts of wind last night, and now a real gullywasher of a rainstorm.
Fortunately, we're crafters.  We know what to do when we're stuck inside.  Today we're thumbing our nose at the nasty weather with the Umbrella Dress in Classic Shades.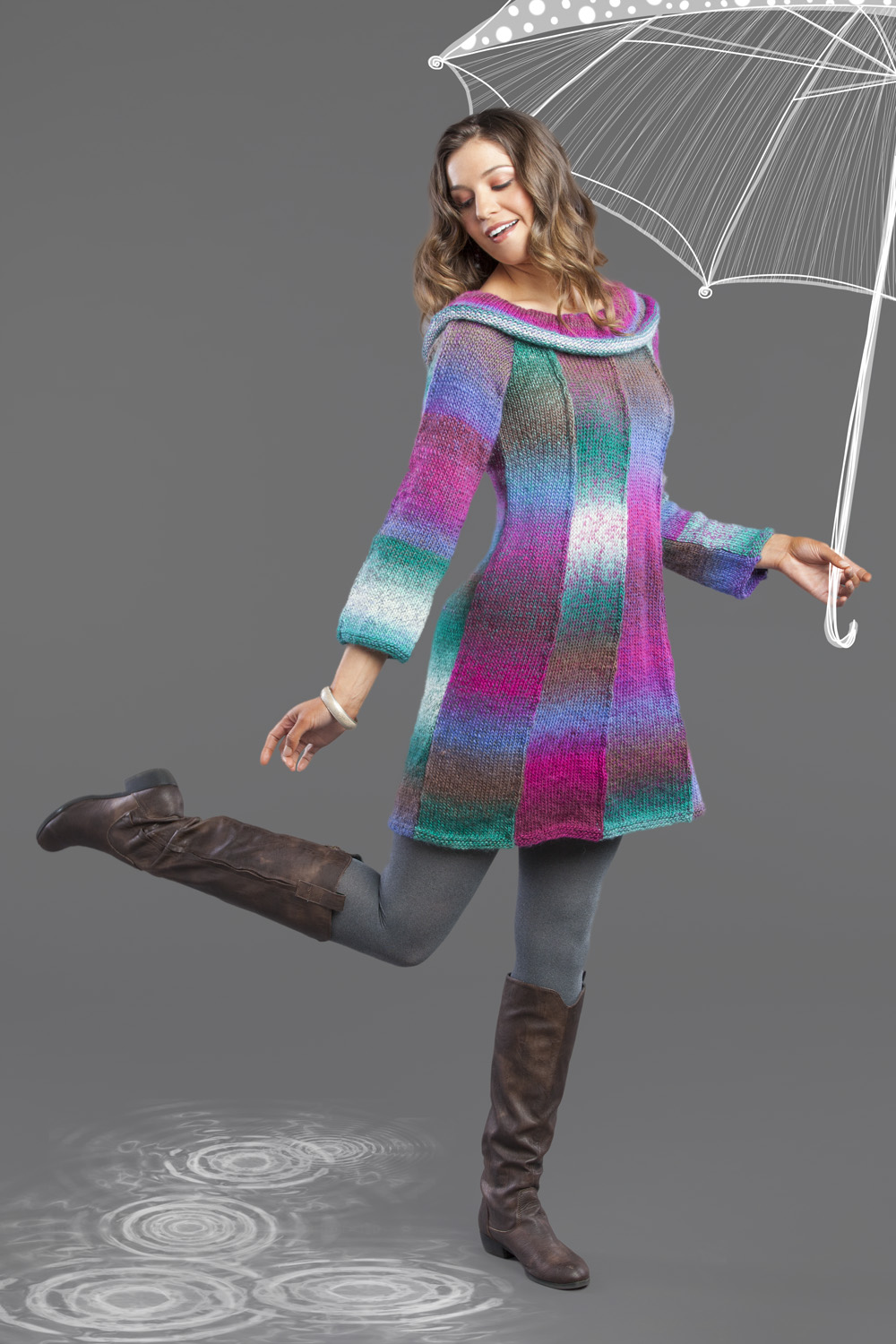 The dress is knit in panels – four for the front, four for the back, and two for each sleeve.  The collar is knit separately in the round.  It's all stitched together and voila!  A colorful dress to chase away the rainy day blues.