Friday's rain brought, predictably, mud, and a lot of shoes and boots left outside the door.  Thankfully the sun's back out here, so soon the never-ending battle for clean floors will turn in our favor.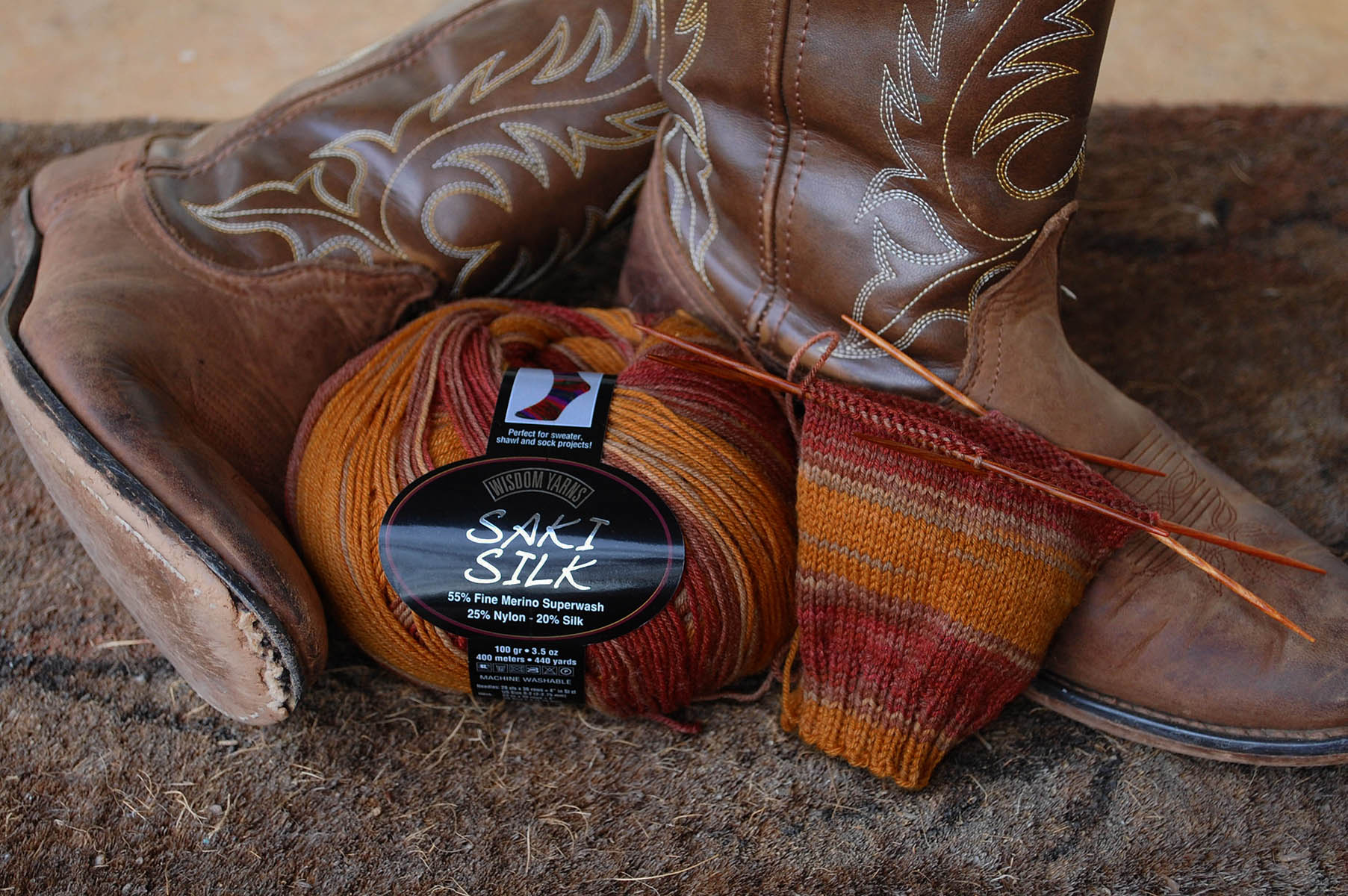 But we take time out from cleaning to do what we love – namely, knitting!  I pulled out my DPNs and started a pair of socks in Saki Silk, the superwash wool/nylon/silk blend that's part of our Wisdom Yarns line.  The nylon provides extra durability, and silk gives it a luxurious sheen.
I decided to go with the earth tones of our 303 Peach Cobbler  colorway, but looking around on Ravelry, I noticed these gorgeous socks by SuzyZim that had me drooling.
Suzy chose colorway 302 Mystery Mars.  They look fantastic!  She's following Susan B. Anderson's top-down formula, which calls for a 64 stitch count for the leg and foot – the same as I'm using.  The moral, of course, is always check your gauge.  SuzyZim's look just perfect on size 1 needles, while I'm getting gauge on size 0's.
I love how my socks are turning out, but next time, I think I'll take inspiration from Suzy's socks and go for that extra burst of color.  Colorful feet look great coming out of muddy boots.