It's knitalong time!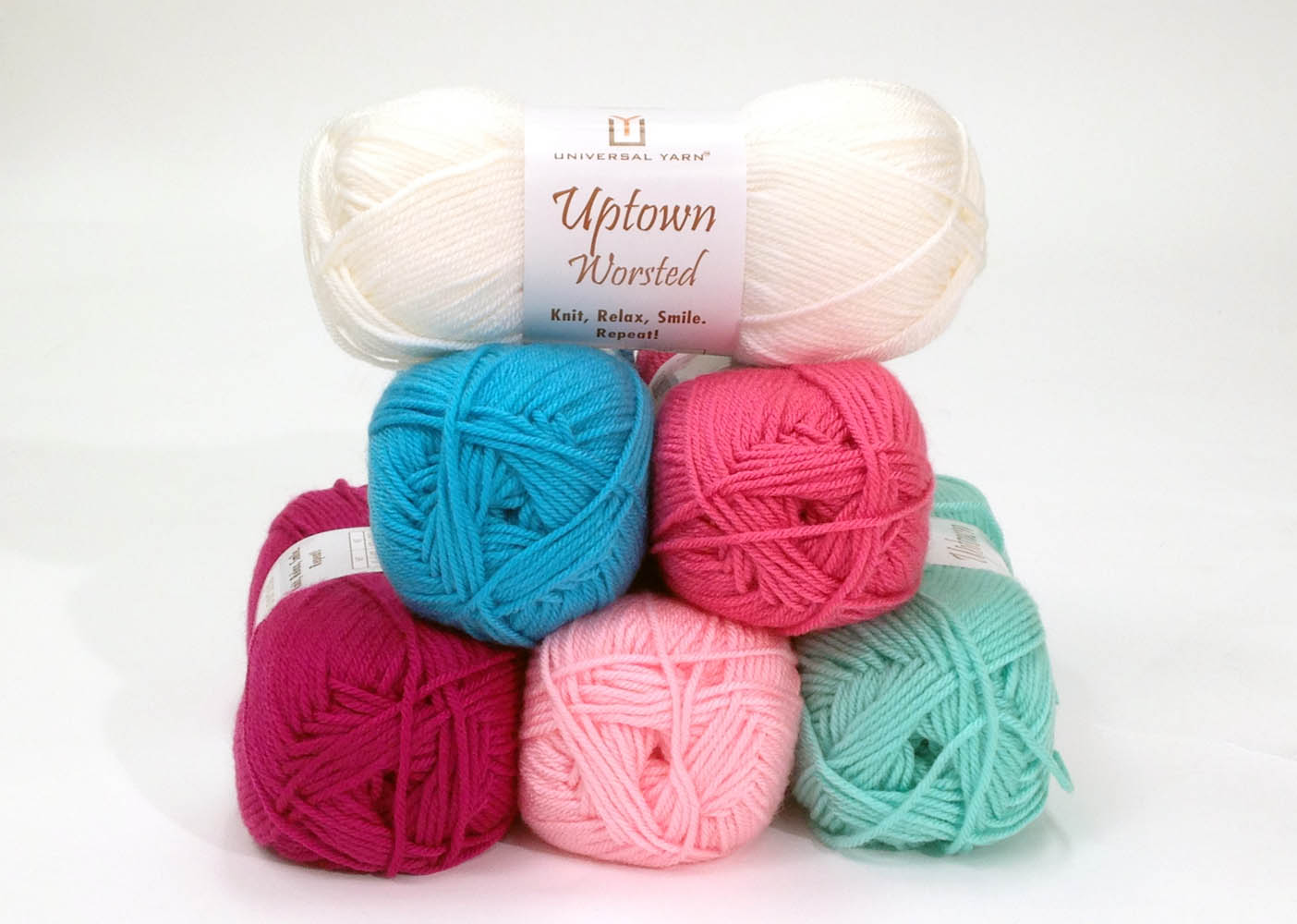 Designer Amy Gunderson is guiding us through a new project: the Don't Be A Square Afghan.  This will be a geometry-themed project with a different square every other week.
What to expect: The squares will highlight different techniques and color combinations.  Look forward to intarsia, cables, applied elements, and unique textures.  We'll be posting video tutorials – this will be a great opportunity to learn something new.
Skill level: There will be enough to interest an experienced knitter, but if you're a newer knitter, don't be afraid to jump in.  We'll guide you along the path.  Instructions will be both written and charted.
As for timing, we'll be done with the whole thing just in time for Mother's Day next year.  You'll have a ready-made gift.
Want to get ready?  Amy has highlighted some suggested color combinations in our Uptown Worsted 100% anti-pilling acrylic below.  We strongly recommend at least four colors.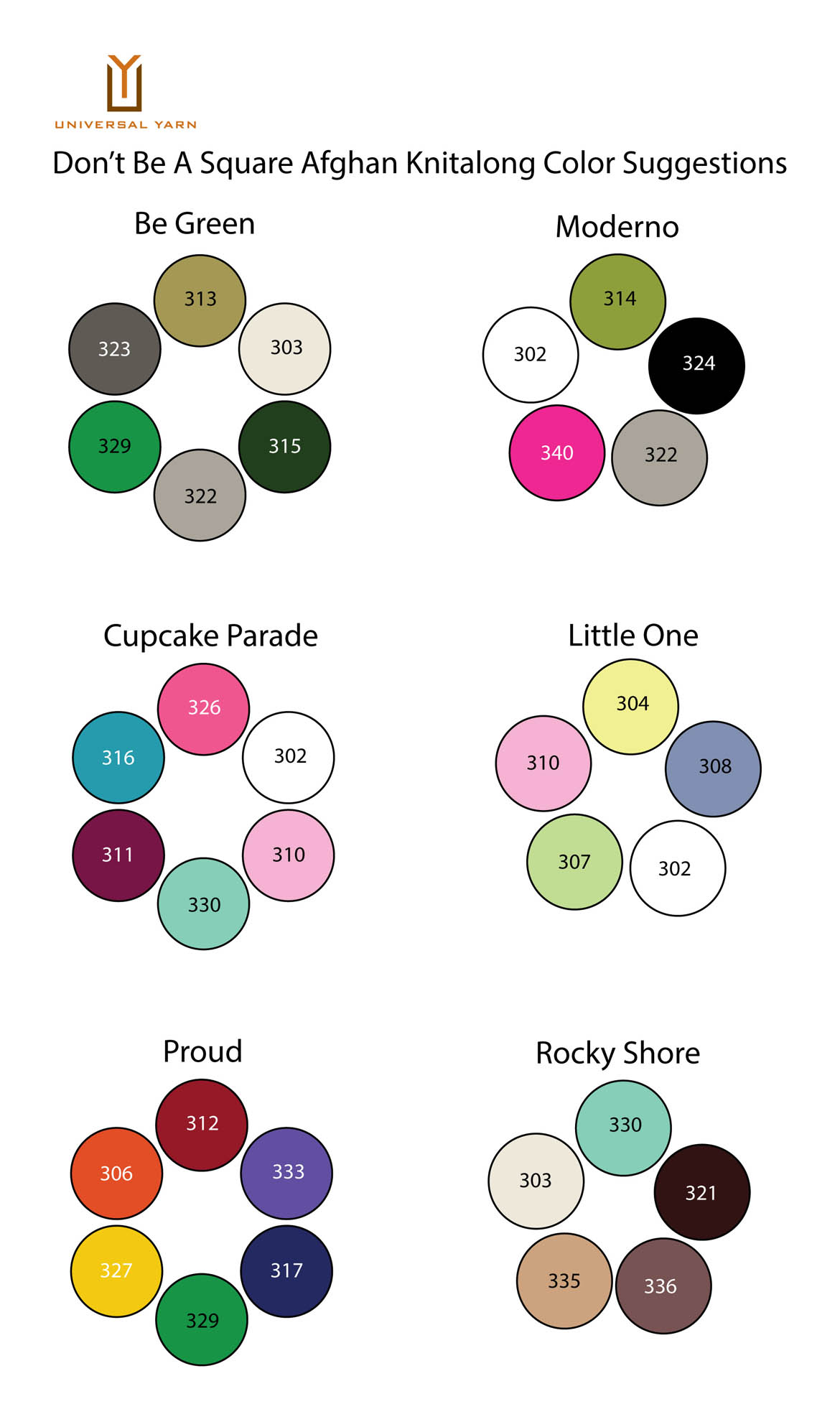 How much yarn?  Amy: "Each block, barring heavily cabled blocks, will require about 30g of yarn. So the finished 20 blocks will require, at minimum, about 600g or 6 balls. I'd like to recommend preparing for 2 balls of each color if a person is using 5 or 6 colors because the 600g doesn't take into consideration edging."
Gauge: 17 sts x 21 rows = 4″ in St st.
Finished Size? Amy: "Made in Uptown Worsted, each square will be about 8½" square.  The finished afghan will be 4 x 5 squares, or 34" x 42½ ".  Made in Uptown Baby Sport, the finished size would be about 75% of the size of the worsted afghan. Made in Uptown Bulky, it would be about 30% bigger."
Pick your colors, grab your needles, and start swatching.  We'll be back in March with the first block and some handy tips!