Today's swatch is in Nettle Lana Solids.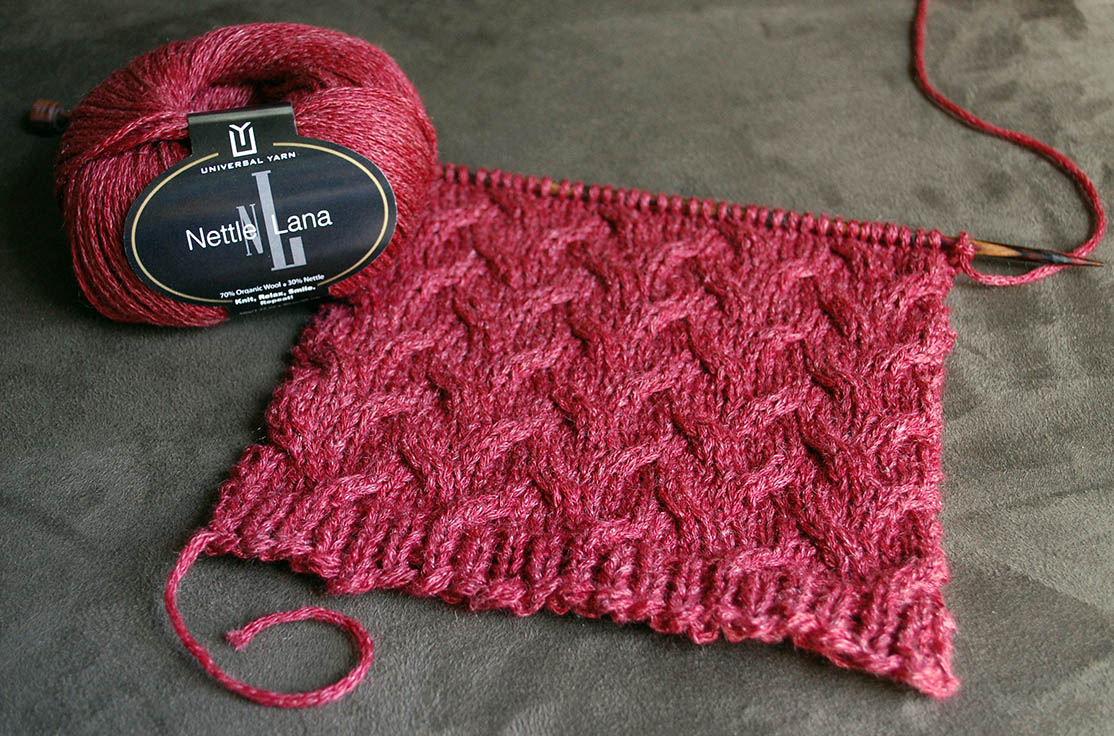 Nettle Lana Solids is a luxurious blend of 70% organic wool and 30% nettle with a braided construction.  This is the first nettle yarn I've worked with, and I like it!  Some plant fiber yarns can be tiring to knit with, but I didn't have that problem with Nettle Lana, perhaps due to the wool content.
This yarn has a particularly rich color saturation.  The plant and animal fibers take the dye at different rates leading to an almost heathered look.  Decadent.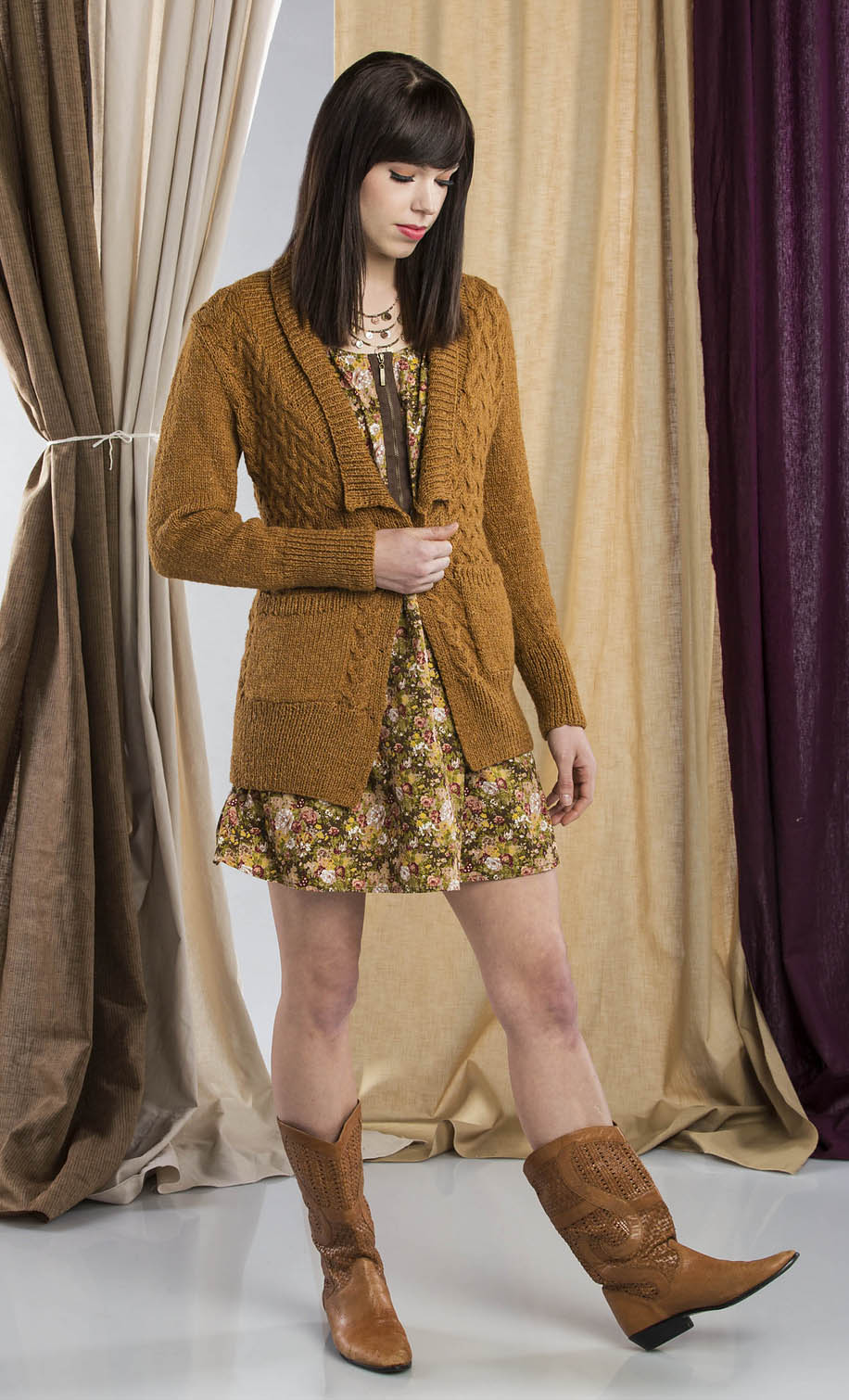 I picked the shadow cable for this swatch because I liked how it looked in the Starcrossed Cardigan (above) from e-book Nettle Lana: Behind the Curtain.  Doing cables over the knit side of a stockinette background instead of the purl side gives a subtlety to the texture.  They fade into the background more than they would in a traditional Celtic cable.  The shadow cable is a simple 8-row repeat of two over two crosses that's easy to memorize.  Like last week's smock stitch swatch, it's the same thing on rows 4 and 8, just staggered.  Very easy to keep track of, and an excellent beginner's cable.  On US Size 7 needles, I got about 5 stitches per inch in pattern, but of course your gauge may vary.
Nettle Lana Solids would look great in a larger garment.  Nettle Lana Expressions, the multi version of this yarn, would be well-suited for a smaller project.  I'm eyeing the Woven Stitch Cowl at right, a free two ball pattern on our website.  A four row repeat with great texture?  Looks like another great stitch to try for Sunday Swatch!