Today's Sunday Swatch is in Poems Socks.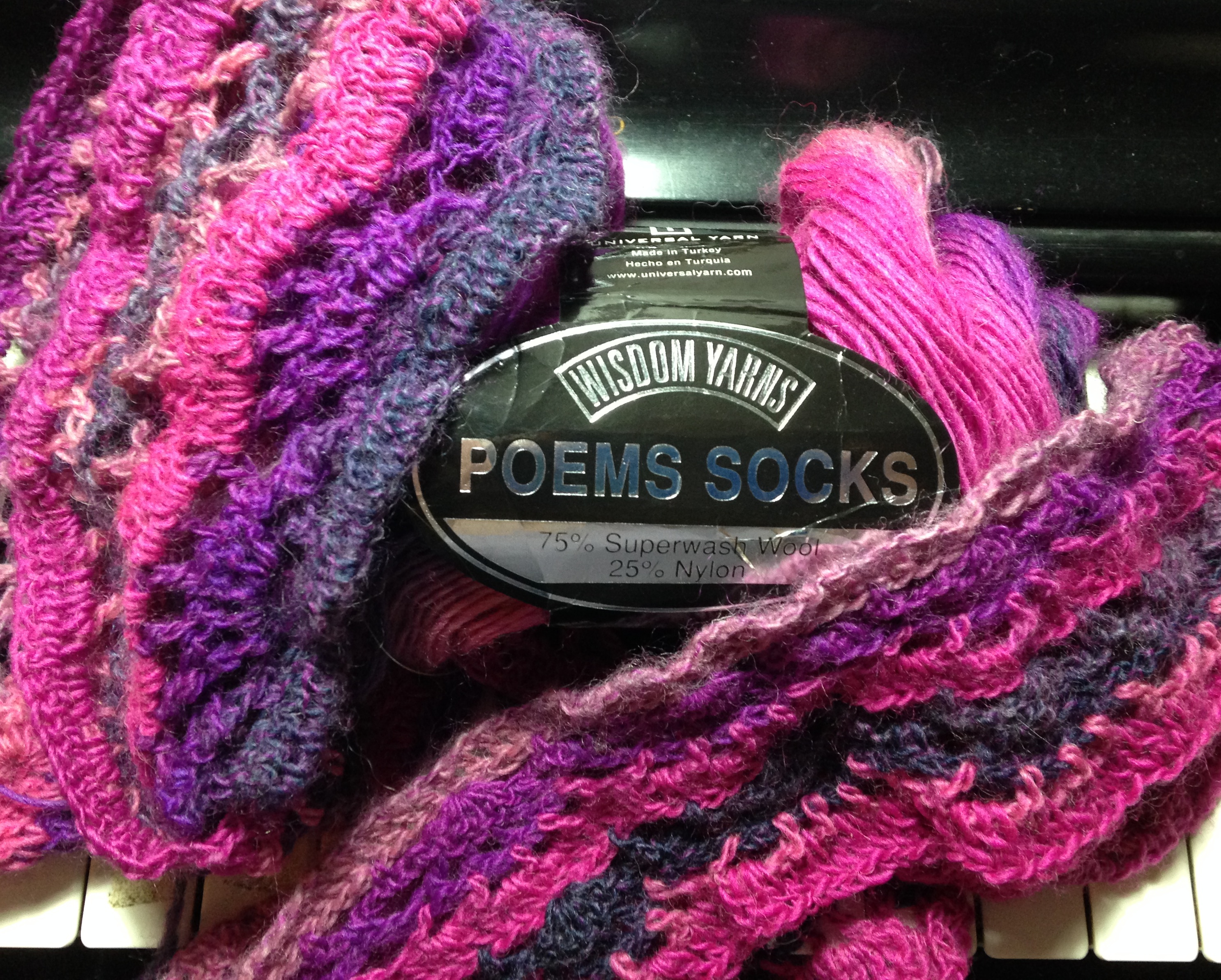 You'll have to forgive the beat-up appearance of the ball.  This one's been in my personal stash for a while, pressed into service for testing out quite a few stitch patterns.  Today it's being used in the Crocus Scarf originally from Interweave Crochet Magazine, Spring 2007.  I'm happy to see that they've re-published it and it's now free with registration on the Crochet Me site.  I'm always up for a good free pattern.
I used it here in a lengthwise scarf to show the advantage of Poems Socks' gradual color shifts over long distances.  It's easy to achieve sweeping bands of color organically without having to change yarns.  And since there are 459 yards per ball of Poems Socks, I'm done with the scarf (minus blocking) and still have half a ball left.  It's a pretty pattern – maybe I should just keep going and see how far one ball can go!