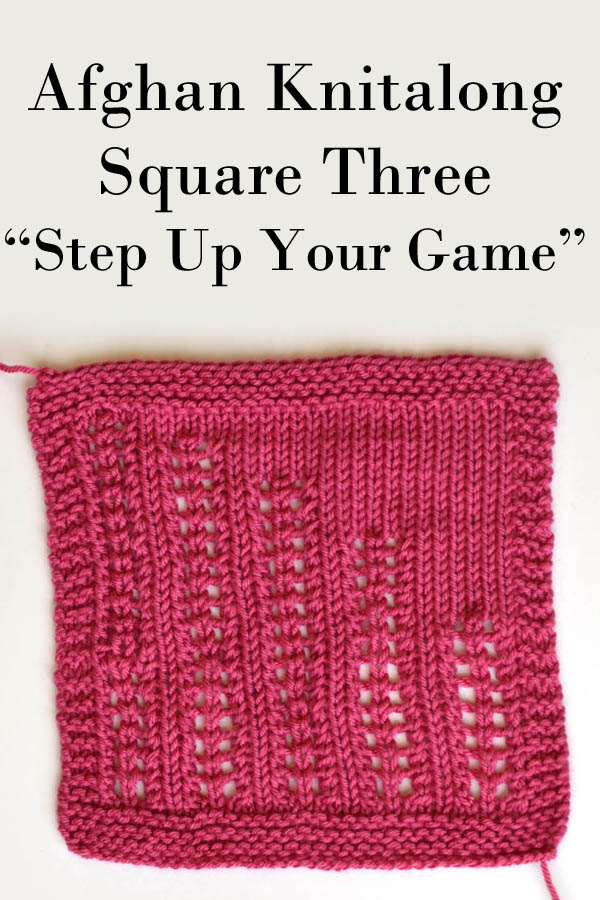 How'd your intarsia go?  Ready for something new? How do you feel about lace?
Block 3 is called "Step Up Your Game" (link here).  It's both written and charted so you can do whatever you prefer – but if you haven't tried reading a chart before, we hope you'll give it a go.  Once you get the hang of it, it's a handy skill to have.
Amy shares a video with us in which she talks about charts and walks us through the basic increases and decreases.  Try out her modified ssk (slip, slip, knit) – it lays flatter than the traditional version for a neater look.

Continuing our theme of building blocks (no pun intended), our next square will be more lace, with one additional type of decrease.
We hope you learn something new – and have fun!