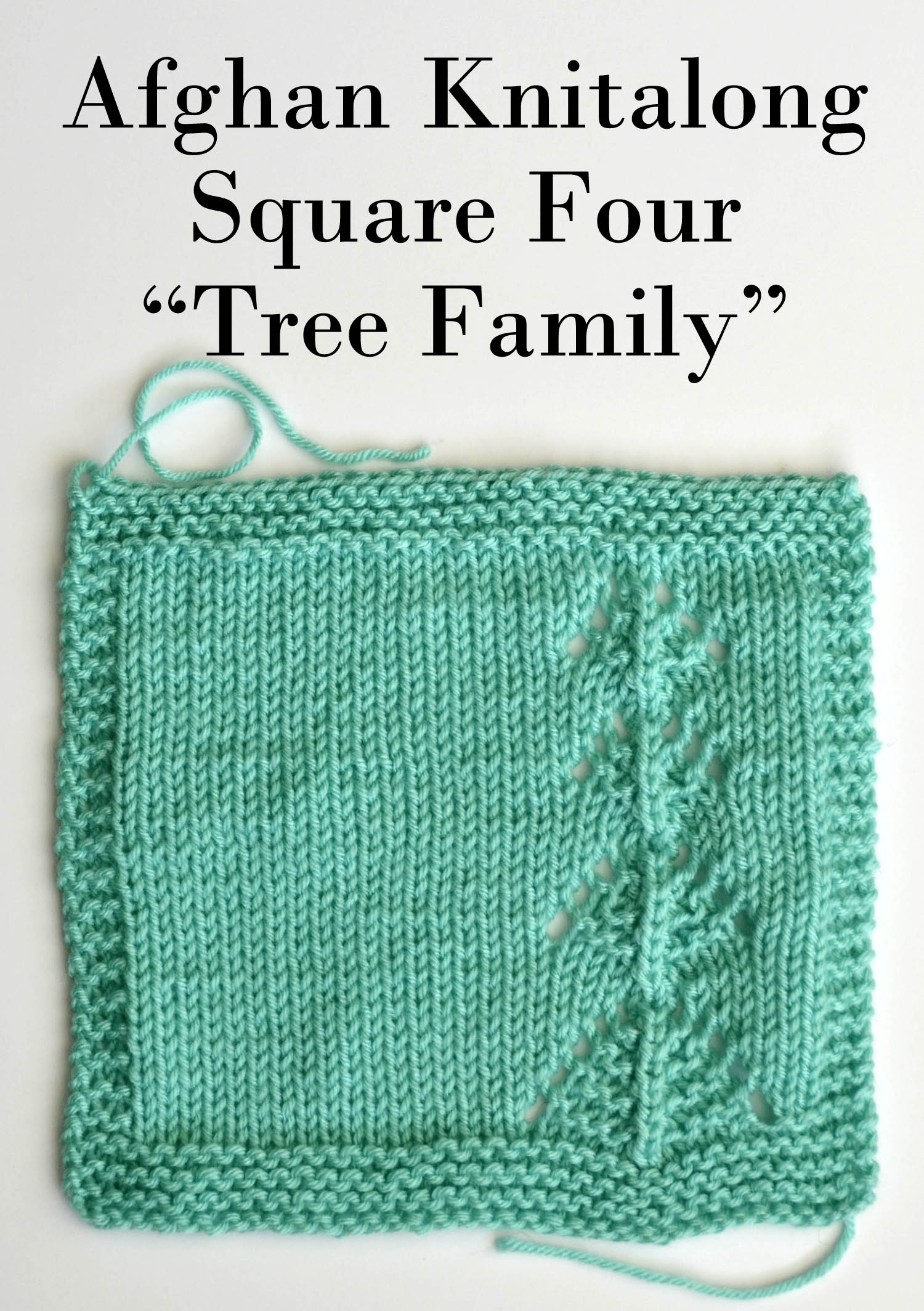 Block Four is called "Tree Family" (link here).
How did your first lace square go?  Feel like you have a handle on the basics?
We had a good time with the last square in the office.  Once the chart reading "clicks" it really does make knitting lace easier.
Our new block is also lace with a good helping of stockinette, but it introduces one new stitch – the center double decrease.  You'll slip two as if to knit, then knit a stitch, then pass those two slipped stitches over the stitch you just knit.  This is a way of reducing three stitches into just one.  If you saw yesterday's Sunday Swatch in Classic Shades Big Time, the mitered square used a centered double decrease to create the line of V-stitches running diagonally up the center of the block.
If this is your first time with this stitch, no worries!  Amy has put together a video on the center double decrease, as well as a handy tip on creating some decidedly low-tech stitch markers.
Amy also reveals the technique featured in our next block.  It will be… drumroll… slip stitch colorwork!
As always, you're welcome to share what you've done here, on Facebook, or in our Ravelry group.  We can't wait to see what you do!
Happy knitting!