It's Free Pattern Friday!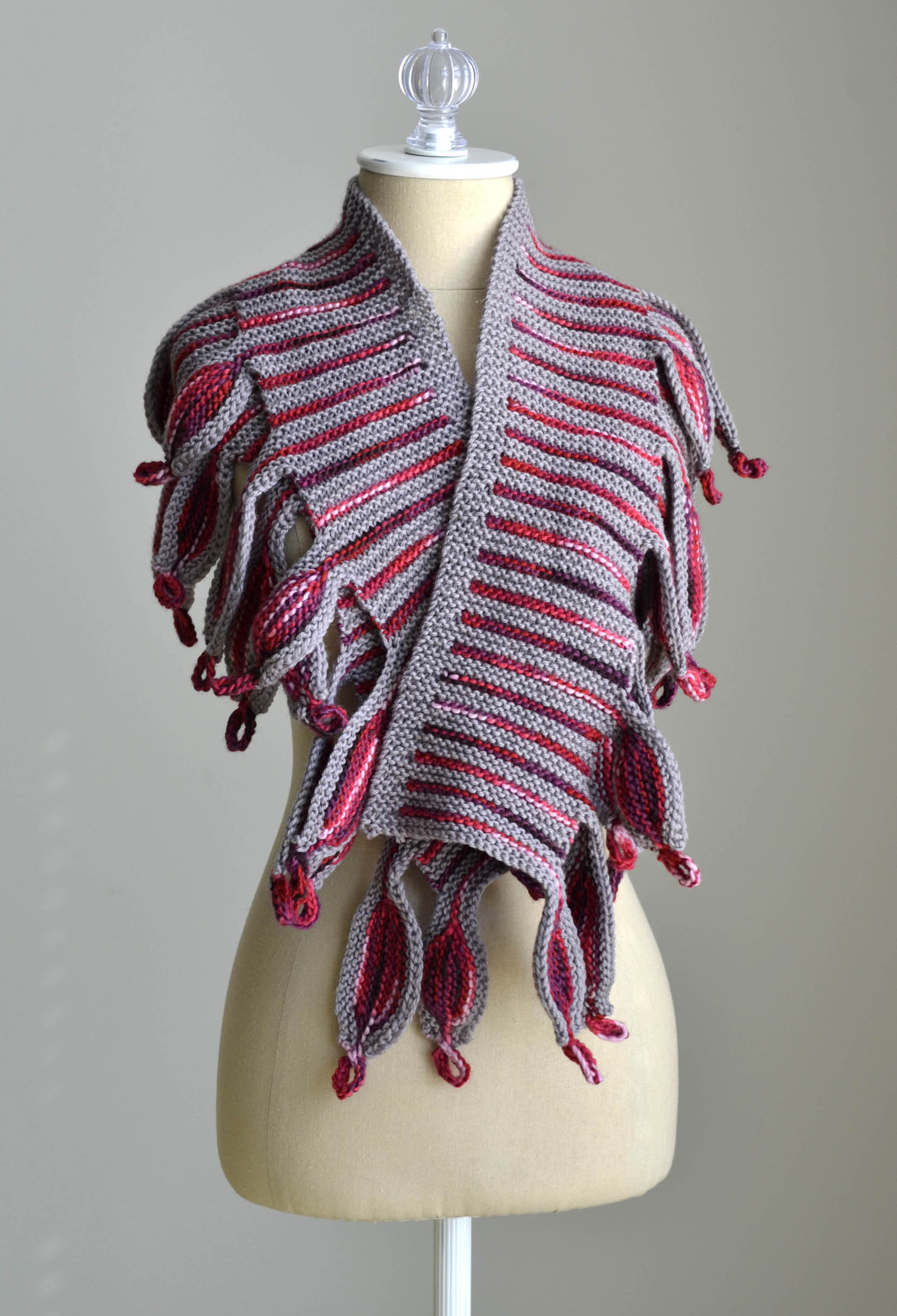 Today, it's the Jest Scarf in Jubilation Kettle Dye and Deluxe Worsted Superwash.
Amy Gunderson brings us this whimsical design.  Colorful petals in Jubilation Kettle Dye Worsted are set against a neutral background of Deluxe Worsted Superwash.  There's no purling in this pattern, just straight knitting back and forth with the curves created by short rows.
I love this unique design.  I can envision this in Jubilation color 108, yellows and reds and oranges, to create a cascade of falling leaves.  Regardless of color choice, this is definitely a design that tells people you've got a light spirit.  Surrounded by petals of yarn, how could you not smile?