Today's Sunday Swatch is in Superwool.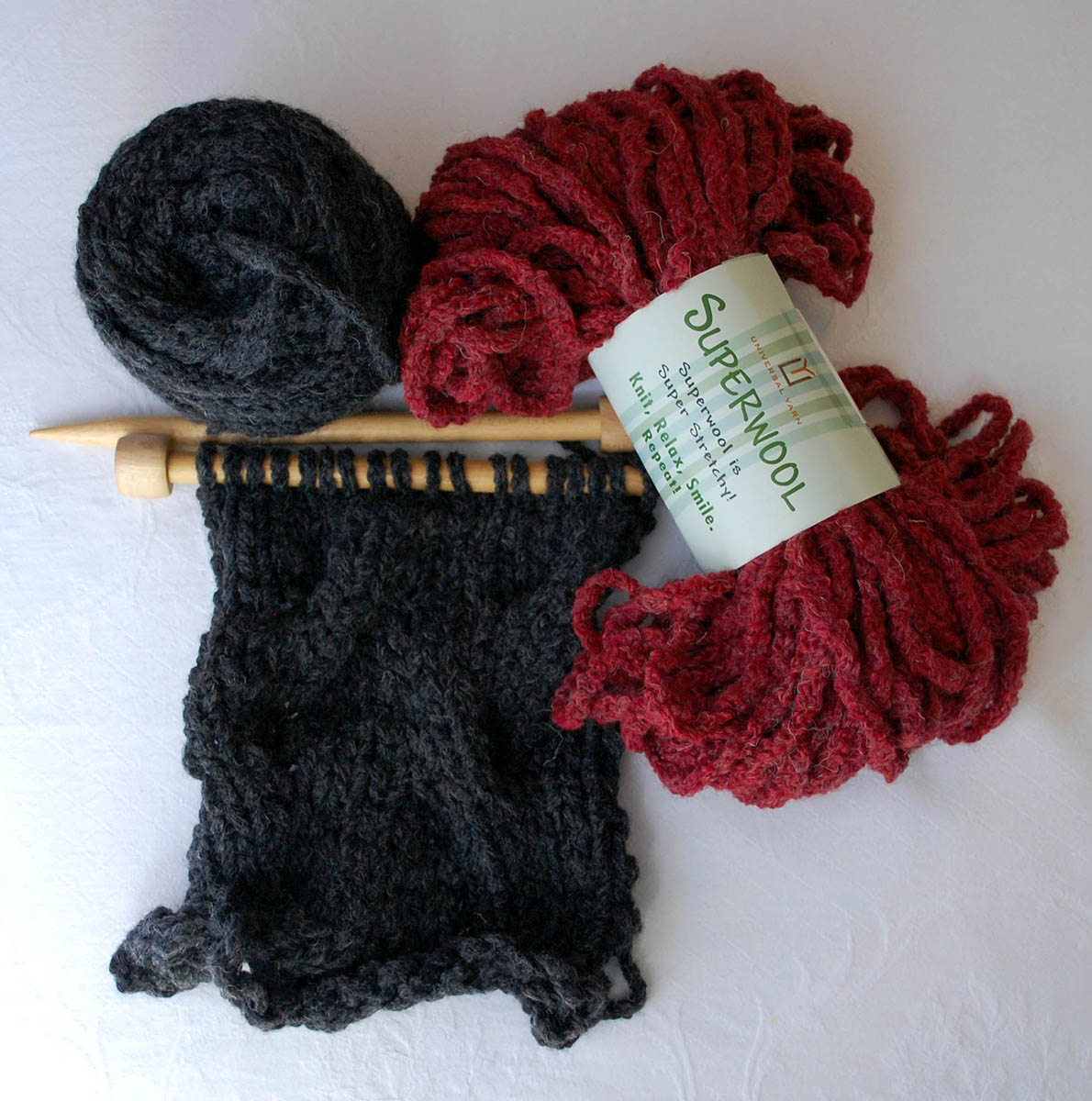 Superwool is one of those yarns that you touch, then you pause and squeeze because you can't quite believe what you're feeling.  Superwool is super stretchy!  It's an acrylic/nylon blend that's specially spun to provide a lot of give.  Frankly, as, shall we say, a "substantial" knitter I am delighted to find a yarn that's going to be kind to my curves – especially a super bulky one that knits up quickly.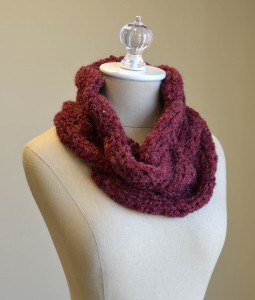 This swatch is a cable taken from the Lava Flow Cowl pictured at right, a one ball pattern that's part of our free Quick Cowls e-book.  It works up very quickly on size 17 needles.  I knitted this swatch in a coffee shop and foolishly left my cable needle at home, so I wound up using a Sharpie magic marker to hold my stitches.  I felt quite resourceful.
If I hadn't had my tools, I still could have made a quick project – this yarn works great for arm-knitting.  It's simple to make this 50″ long "Supercowl" using just your hands and one skein.  Superwool's elasticity makes it a natural fit for arm-knitting.  It's very easy to move the yarn over your wrists.
I just might unravel this swatch and use it to teach my daughter how to arm-knit.  What a fun project in a fun yarn!