Today's Sunday Swatch is in Classic Shades (197yds/100g).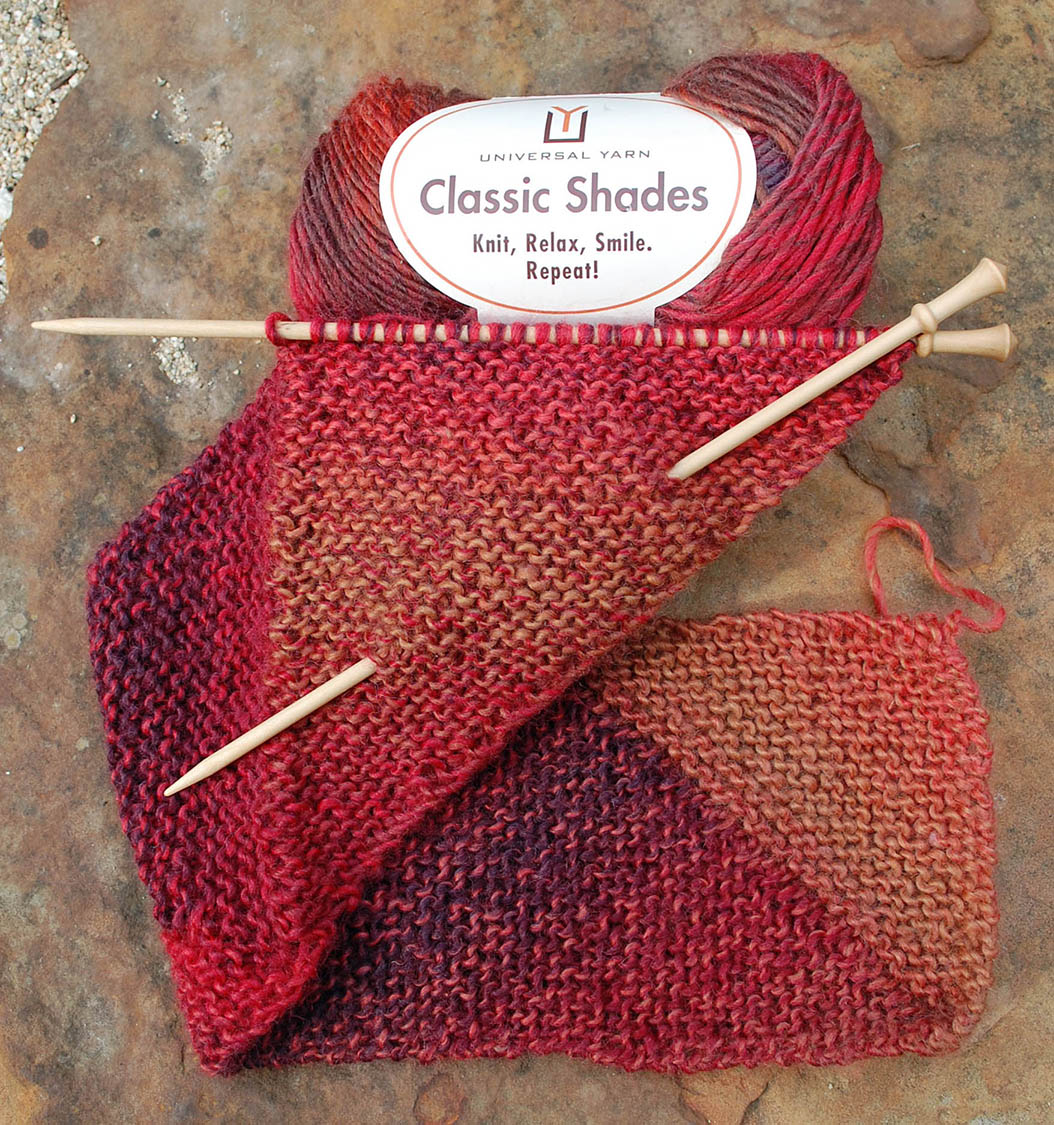 Above, the start of a basic multi-directional scarf on size 8 needles in the founding member of our Classic Shades family of yarns.  Classic Shades is a wildly popular yarn, and it's not hard to see why.  It's got a very affordable price for its generous 197 yards – three balls easily makes Yumiko Alexander's stunning Arizona Sunset cowl, double-wrapped in the picture at right.
Classic Shades is an acrylic/wool blend in a silky soft single.  Durable and machine washable, it's a great choice for those wanting a self-shading yarn with knockout color.