Today's Sunday Swatch is in Bella Chenille colors 109 Blueberry and 111 Clover.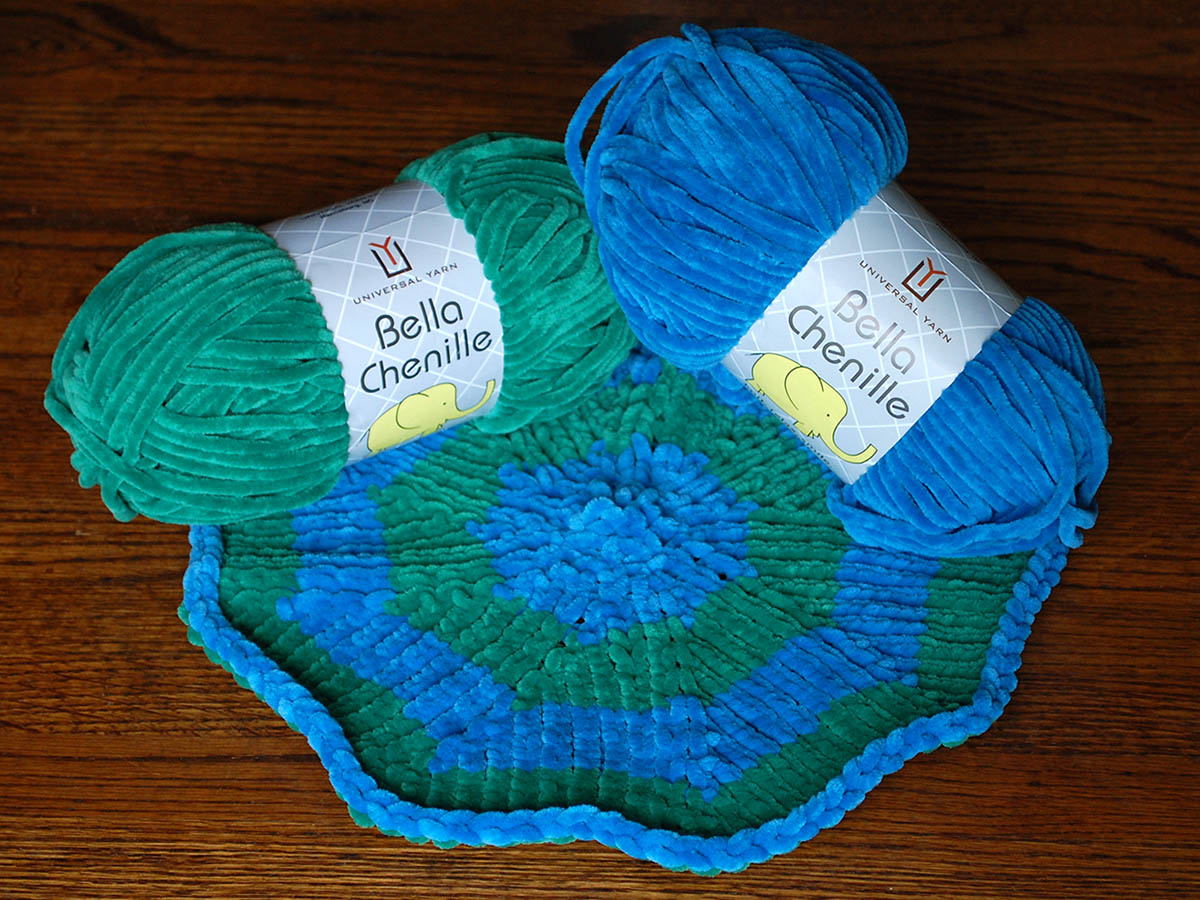 Bella Chenille is a superbulky supersoft chenille.  I dare you to pick up a skein and not squeeze it.  It's also available in a multi version with sweet pastel tones.
We love this yarn for baby knits.  Not only is it very soft, but it's also machine washable.  The swatch shown above ran through my front-loader before being laid out to dry, and as you can see it came through with flying (vibrant!) colors.
The pattern above was originally meant to be a circle, although unblocked it came out more of a soft flower shape – it almost reminds me of a poppy.  It's based on instructions in the Alyoops! blog post linked here, although this swatch used two size 10 1/2 (6.5mm) circular needles rather than double-points.  Wouldn't this make a great throw or baby blanket?  I can even see sewing a few ribbons on the edges to make a "wooby" for a toddler to carry around.
There are more free ideas for kid projects on our website, like the Lil' Lightning Baby Blanket in Bella Chenille and Bella Chenille Multi at right.
We wish you soft, sweet, pretty things in your life.  Happy crafting!