Welcome to the first Throwback Thursday!
Starting this week, we're going to be featuring designs in retired yarns that would still look great now!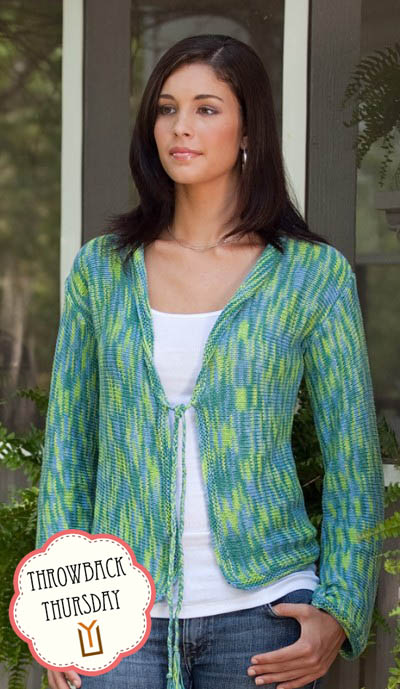 Today we're featuring the Rainforest Cardigan, originally in Sea Song.
Sea Song was a member of our Fibra Natura line of luxury organic yarns.  It consisted of cotton and seacell, both plant fibers which give this garment a relaxed feel.  We're recommending another plant fiber yarn for this garment, Bamboo Pop.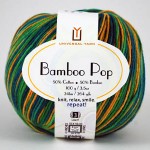 The sideways construction of this cardi makes it especially well-suited for variegated yarns like Bamboo Pop, which also comes in solids.  Although slightly thinner than the original yarn, Bamboo Pop will still give 5½ stitches to the inch, the required gauge for this pattern.
This is an easy to knit, easy to wear piece that would be a great accent for mild weather.  It's a classic design with a current look.
Happy knitting!