Today's Sunday Swatch is in Garden 3.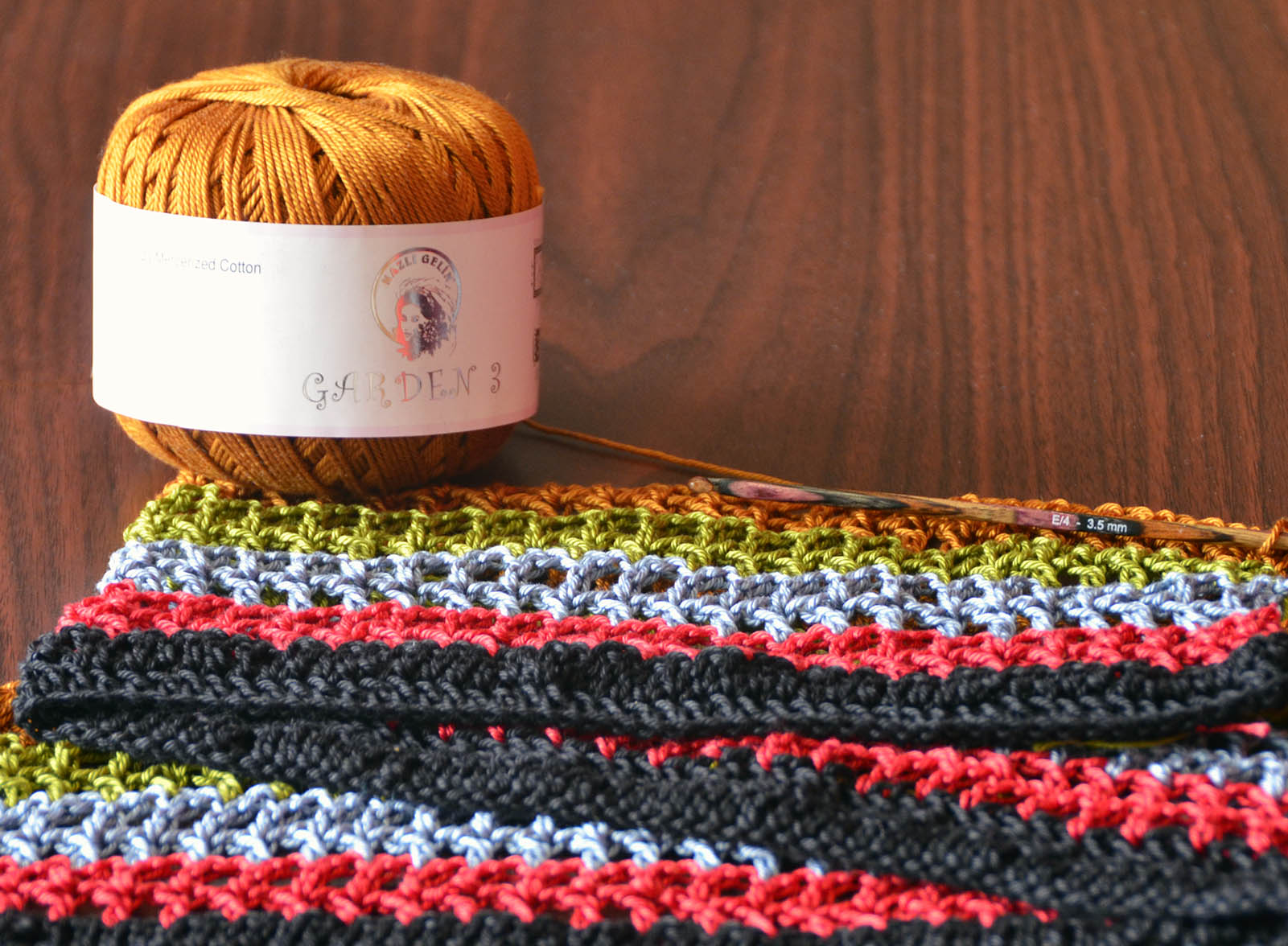 This crochet swatch in Garden 3 is actually a WIP by a member of our sales team.  It's a piece that she's made the front of already, and is now making the matching back for.  I've seen it in person, and it's beautiful!
Garden 3 is excellent quality 100% mercerized Egyptian Giza cotton, smooth with a bit of a sheen.  Garden is part of our popular Nazli Gelin line and is available in both 50 gram balls and 500 gram cones perfect for larger projects.
Our diligent salesperson is using a US E/4 (3.5mm) hook and it's working out beautifully, as you can see above.  Another of my favorite Garden 3 designs, Sarah Read's  Love Ewe Nesting Dolls to the right, works up on smaller hooks.  It's available as a free download (yay!) with website signup from CrochetMe.com.  Here's the link.
Happy crafting!