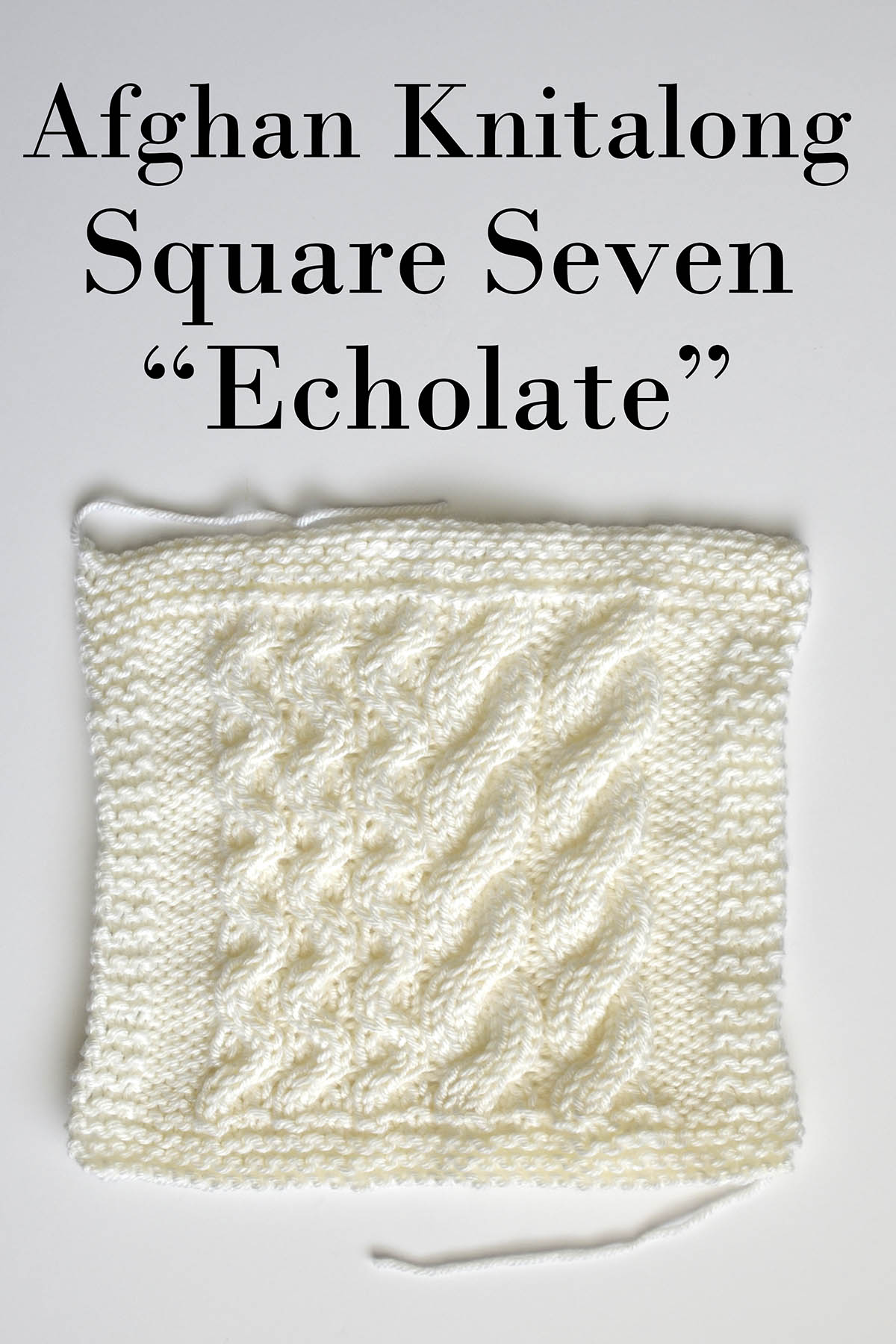 Cables!  I love 'em.  They can give flow and movement to a piece  that is hard to achieve any other way.  But they're also one of those things that some knitters never try, just because they seem intimidating.  Nothing could be further from the truth!
For Block Seven "Echolate" we've got a video to walk you through the process of knitting both right and left-leaning cables using a cable needle.  If you don't have a cable needle, grab a spare double-point and use that instead!
In this block, I'm particularly fond of the little rippling cables at the left.  I may incorporate that into more of my knitting!
This block also calls for a few M1 (make one) increases on row 7.  As a bonus, Amy Gunderson has put together a short video demonstrating exactly how this kind of increase works.  Easy peasy!
We hope you enjoy this foray into the world of cables.  We'll see you in a couple of weeks with another block that builds on this technique.
Happy knitting!