It's Throwback Thursday!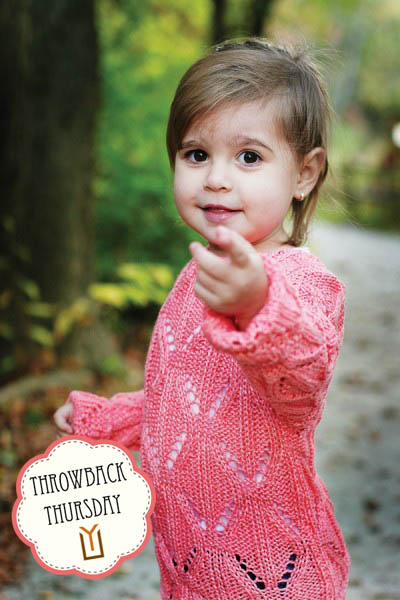 Today, the Tea Party sweater!
Awww!  I love a cute kid in a cute sweater.  Of course, this pattern is from 2008, so to fit this moppet now you'd have to knit the largest size!
Regardless of when it was first published, the pattern remains adorable.  Originally meant for discontinued Bellagio, we're recommending Cotton Supreme (100g/180yds) as a substitution.  While Cotton Supreme won't have quite the same sheen as the original yarn, it is soft and machine washable, making it a great choice for kid knits.  And on size 7 needles, the gauge should work out just fine.
Tea Party is knitted flat and seamed, with the lace pattern both written and charted.  All in all, a great knit for any little tyke.