Today's Sunday Swatch is in Llamalini color 106 Lotus.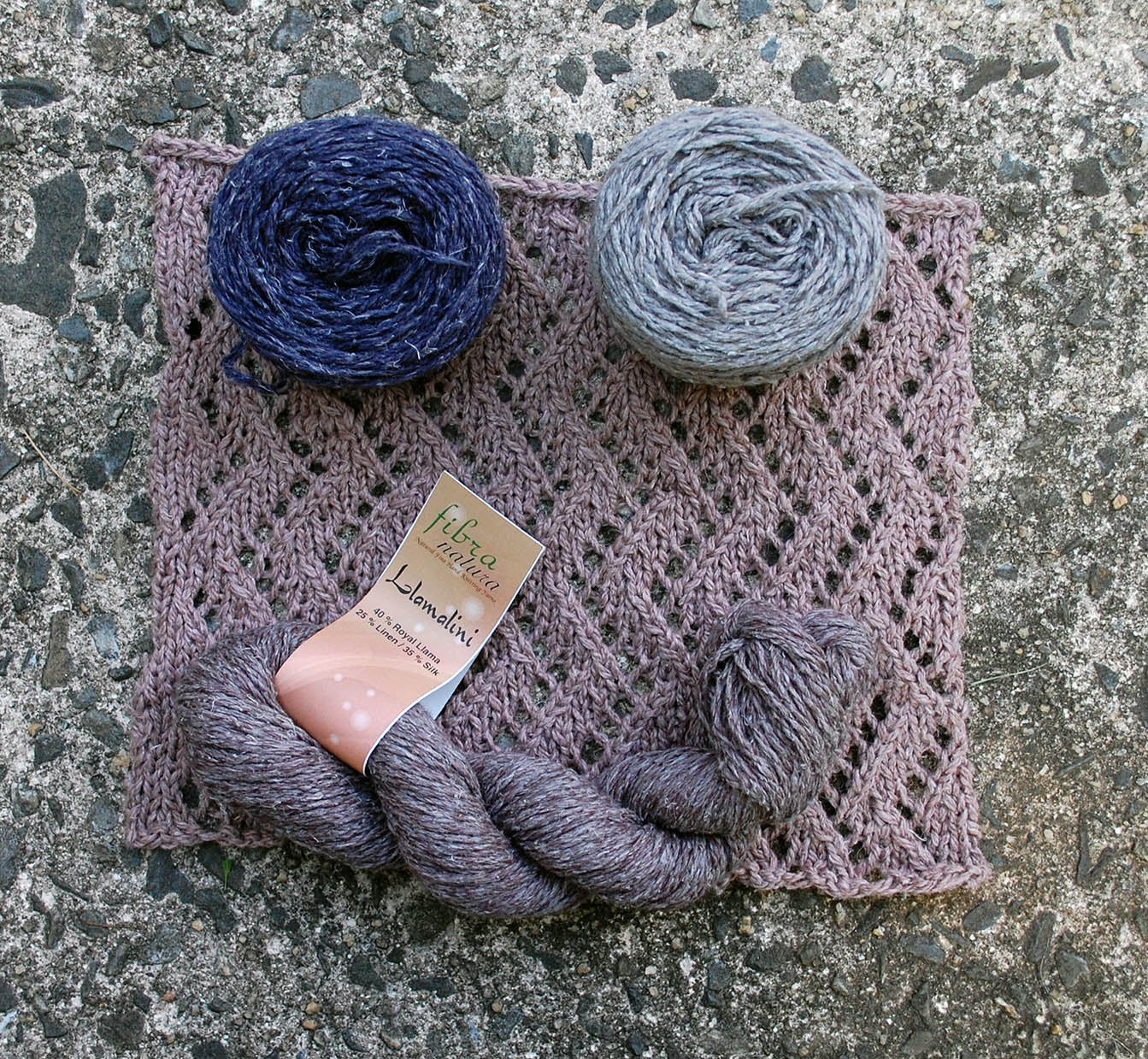 Yes, it looked like a smiley face, so I had to take a picture of it like that because I am a big old dork.  But I can't help it, I'm smiling too.  I got to knit with Llamalini!   This particular swatch is the stitch pattern from this week's Throwback Thursday, the Zig Zag Lace Scarf.  It worked up nicely on US Size 7 (4.5mm) needles and was quite an easy pattern to keep track of.
Llamalini (50g/109yds) is a blend of linen, royal llama, and silk bourette that's just as decadent as it sounds.  The linen gives it a little drape, and the silk bourette provides a tweedy texture for added visual interest.  The royal llama is there for extra fabulousness.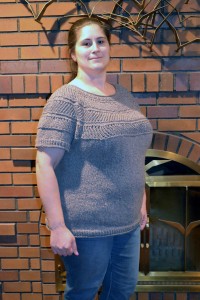 Llamalini is featured prominently in our Contrarian Shawls e-book, but I also want to show off a free pattern designed for it.  The Diagonals Tee is a popular design with an interesting yoke.  The only sewing is stitching up the underarms, which you can see are quite short.  Raveler Nytate (real name, Latisha) did a great version of this top (pictured right), and in fact is doing a KAL/class on it at her local shop, Sheep's Clothing in Kennewick, WA.  Nice work!
Have a great weekend, and happy knitting!