It's Throwback Thursday!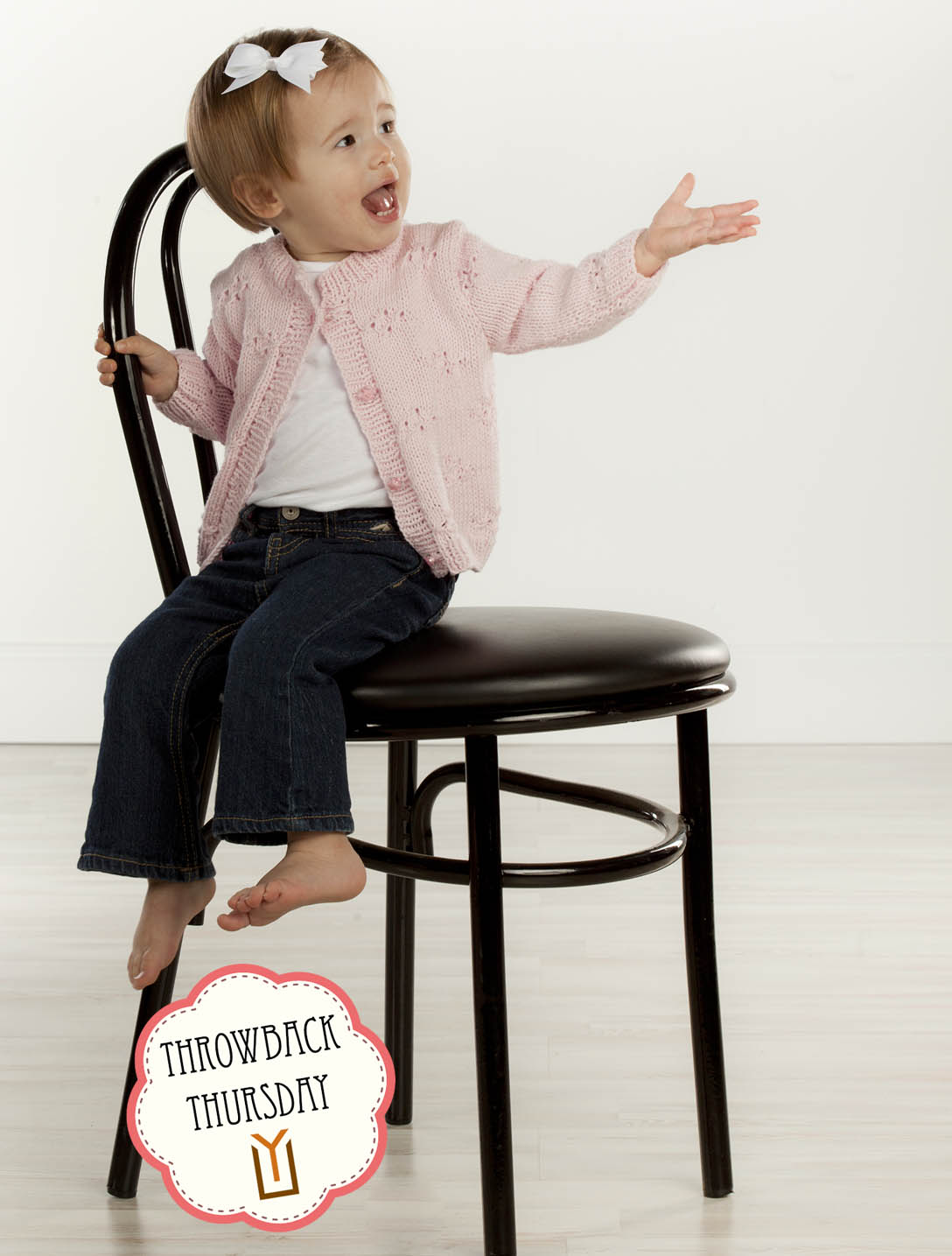 This little cutie is wearing the Spring Snowflake Cardi.
Originally, this took about 300 yards of Morning Glory Cotton (a cotton/acrylic blend) on a size 6 needle.  We're recommending several other machine washable options for this charming baby and toddler cardi.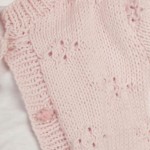 Lightweight Little Bird, Bamboo Pop, and Uptown Baby Sport would all be good matches.  These yarns also have greater yardage per ball than the original yarn, making this sweater potentially a great one ball project!
Uptown Baby Sport has some really great pastels and kid-friendly color options.  You might even try doubling up Little Bird or Bamboo Pop solid and multi for an interesting color color combo.  Hmm… I feel a Sunday Swatch idea coming on.
Happy knitting!