Today's Sunday Swatch is in Cirrus Cotton.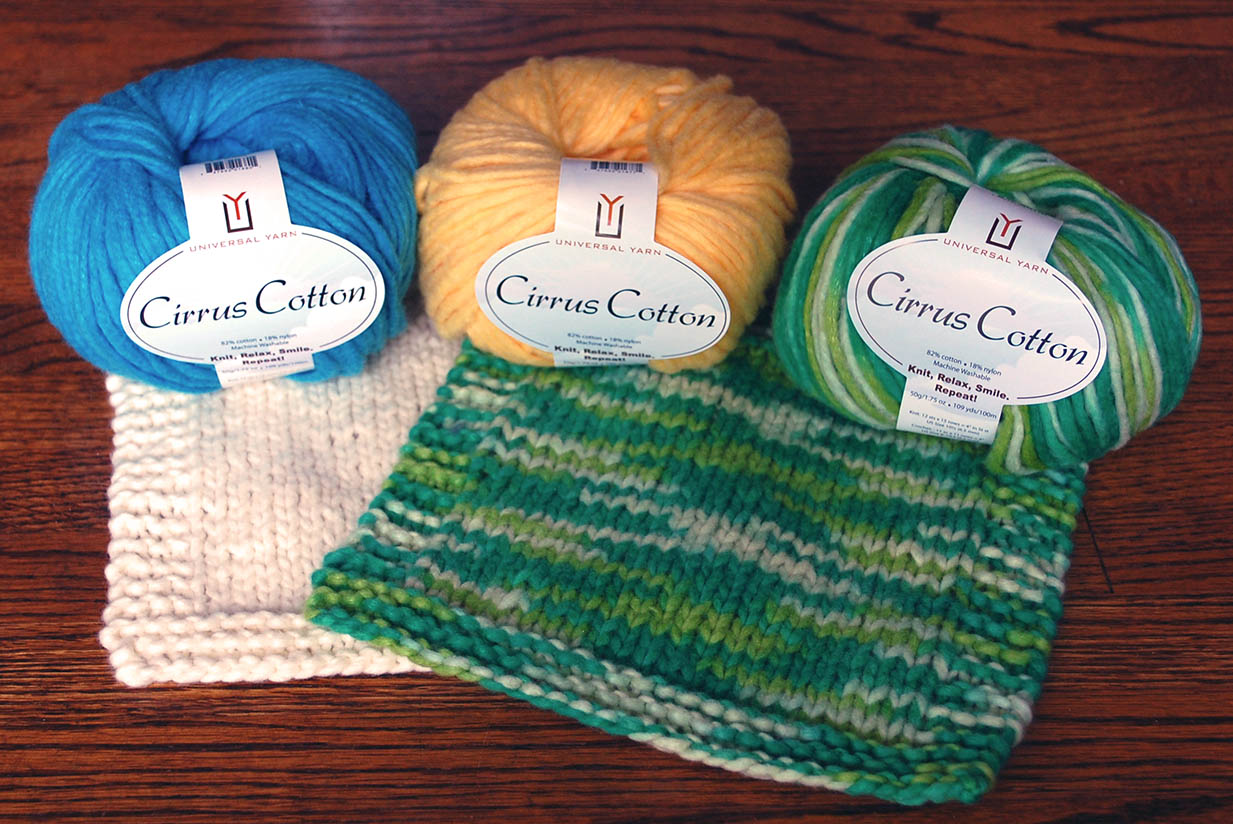 I know, we just did Free Pattern Friday in Cirrus Cotton (50g/109yds), but I found it inspirational!  The multis and the solids in this light and fuzzy yarn coordinate so well that it got me thinking about color work.  A baby blanket in a bulky and soft yarn seems like a good combo.
Based on this color selection, I'm thinking about a landscape – a variegated green grass with a blue sky and creamy clouds.  Maybe add a yellow sun with an embroidered face for extra charm.  Something bright and sunny for the nursery!
Happy crafting!