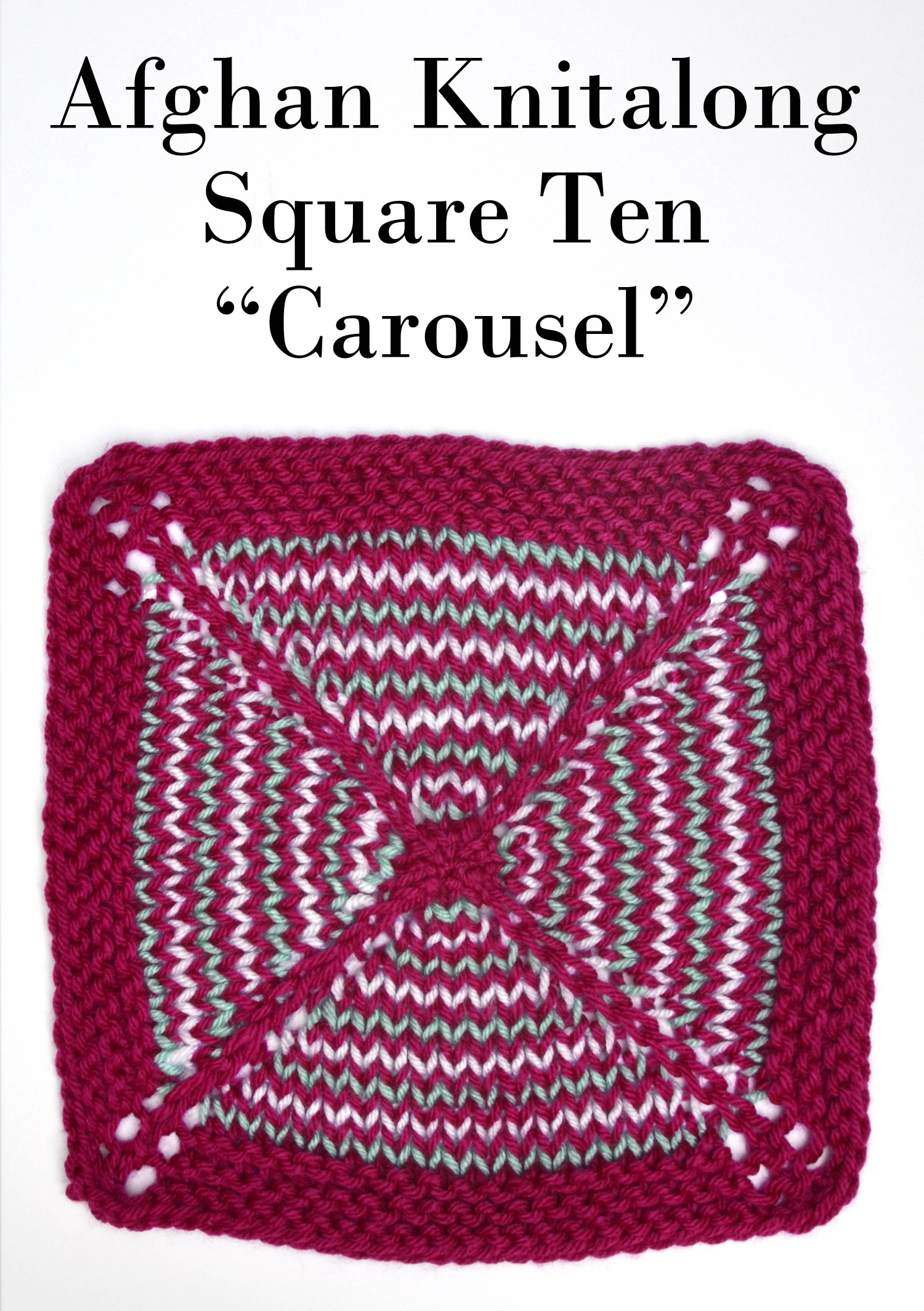 So colorful!  Block Ten "Carousel" builds on the same center-out technique we learned in Block Nine "Best Buds."  I love how Amy picked three colors for her block with high contrast – it's so vivid!
Amy shares another video with us, this one on knitting in the round using one long circular and the "magic loop" method as opposed to DPNs (double-pointed needles).

This is the method I personally use for most of my socks and projects in the round.  For a small square like this, there's not necessarily an advantage to circular vs. double-pointed needles, it's all a matter of personal preference.  Give them both a try and see which one works best for you!
We have a bonus video as well, on weaving in ends to eliminate those pesky pointy corners, using last week's block as an example.

Enjoy this second chance to knit from the center out.  We'll be back again in a couple of weeks with our next technique!