It's Free Pattern Friday!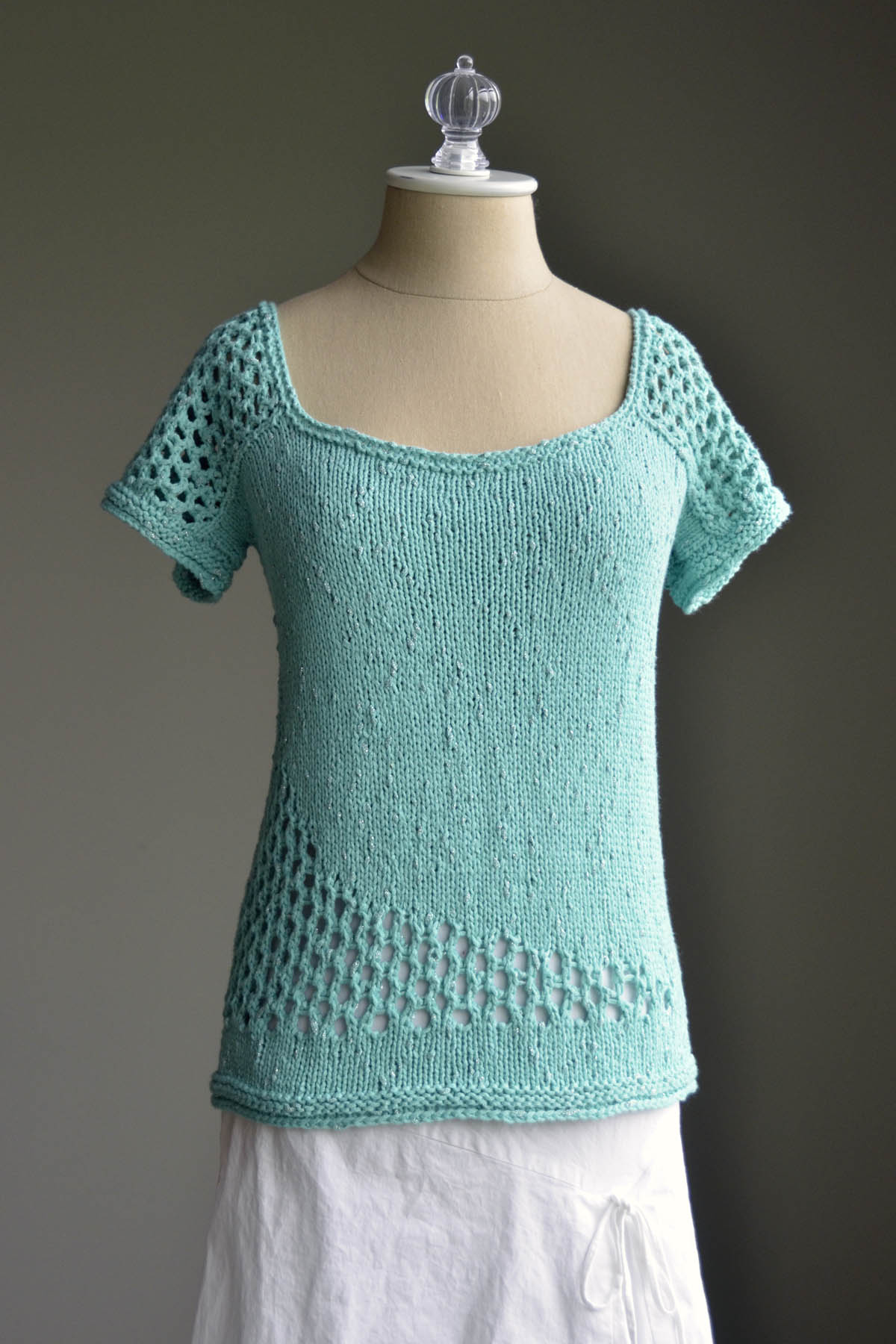 Today, we feature the Swoop Tee in Bamboo Glam.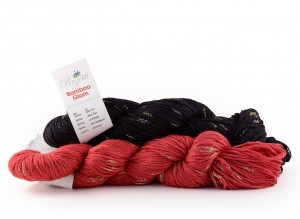 Bamboo Glam is brand new for us, although as you can tell from the model we've already gotten some advance samples and have had a blast working with it.  It's 96% bamboo with 4% glitter for just the right amount of glam.  Our full stock is due to arrive any time now and we can't wait!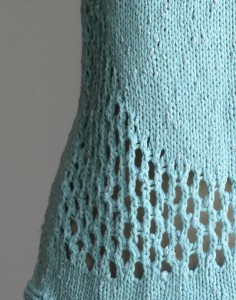 This top is constructed in a bit of an unusual way.  First the mesh sleeve saddles are knit sideways.  Then stitches are picked up off the sides of the saddles and the back and front are worked down. They're joined after a couple of inches and the body is worked in the round down to the hem.
The "Swoop" lace is on both the front and the back of the tee.
What a great warm-weather project!
Happy knitting!