It's Throwback Thursday!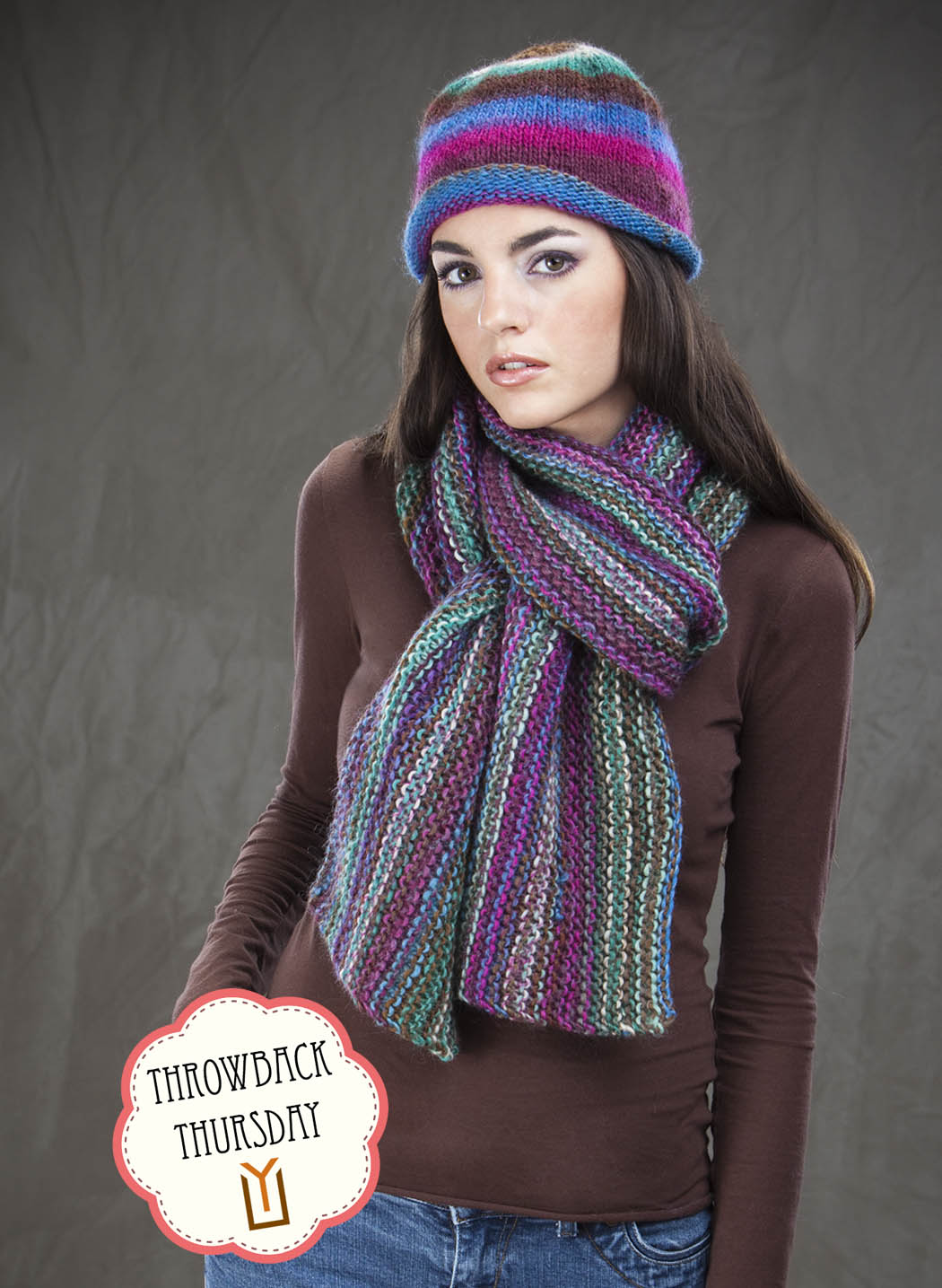 Today, the Bohemian Hat and Scarf set in Poems!
This is a pattern near and dear to my heart.  When a friend overseas (hi, Cheryl!) wanted to learn to knit, I made her a care package of this pattern, US size 8 (5mm) circular needles, and enough Poems 100% wool to make the set.  I wanted her to learn on a good quality yarn, and in my experience, self-shading yarn is a special treat for a beginning knitter.  It's something about the anticipation of seeing what color is going to come next that motivates a newer knitter to keep going, even through any frustration or mistakes.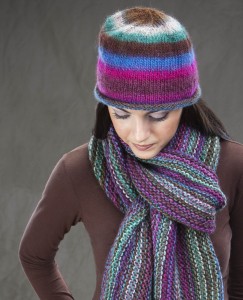 The scarf is an incredibly easy starting point into the world of knitting.  Cast on 220 stitches, knit every row, then cast off.  Boom, you've made a beautiful striped scarf.  From there, it's not a great leap in skills to be able to make the hat and you're ready to step out in style.
This would be a great set for Classic Shades wool/acrylic blend, as well.  The yardage on Classic Shades is excellent, making it another great choice for the beginning knitter who wants to dive in to a colorful project.
Cheryl's still knitting, having moved on to shawls and other more advanced projects.  Next I need to send this pattern and some Poems to another friend in New England.  I'm converting all my friends into knitters, one ball of yarn at a time!