Today's Sunday Swatch is in Saki Bamboo color 101 Crayon Box.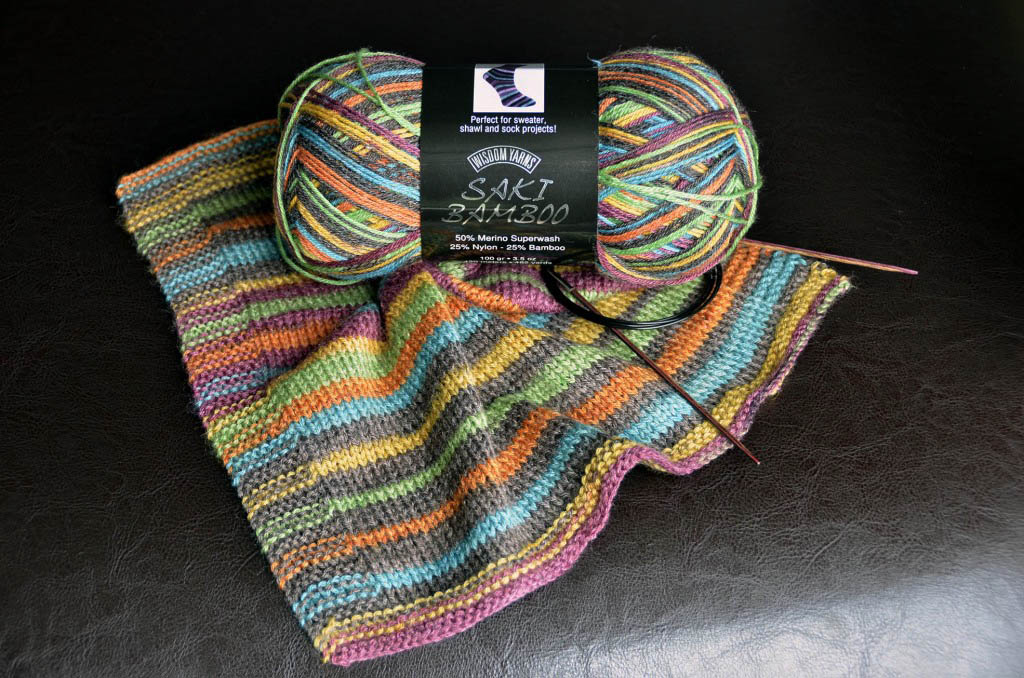 Saki Bamboo is a soft machine washable blend of superwash merino, rayon from bamboo, and a little nylon for extra durability.  I love how crisply this yarn stripes up.
I picked this yarn because there's a project I've been wanting to start, and Saki Bamboo seemed like the perfect fit.  The Mystik Spiral socks use short rows to create a diagonal band across the foot and leg of a sock, ideal for a strong self-striping yarn.  Sure enough, it's looking pretty great.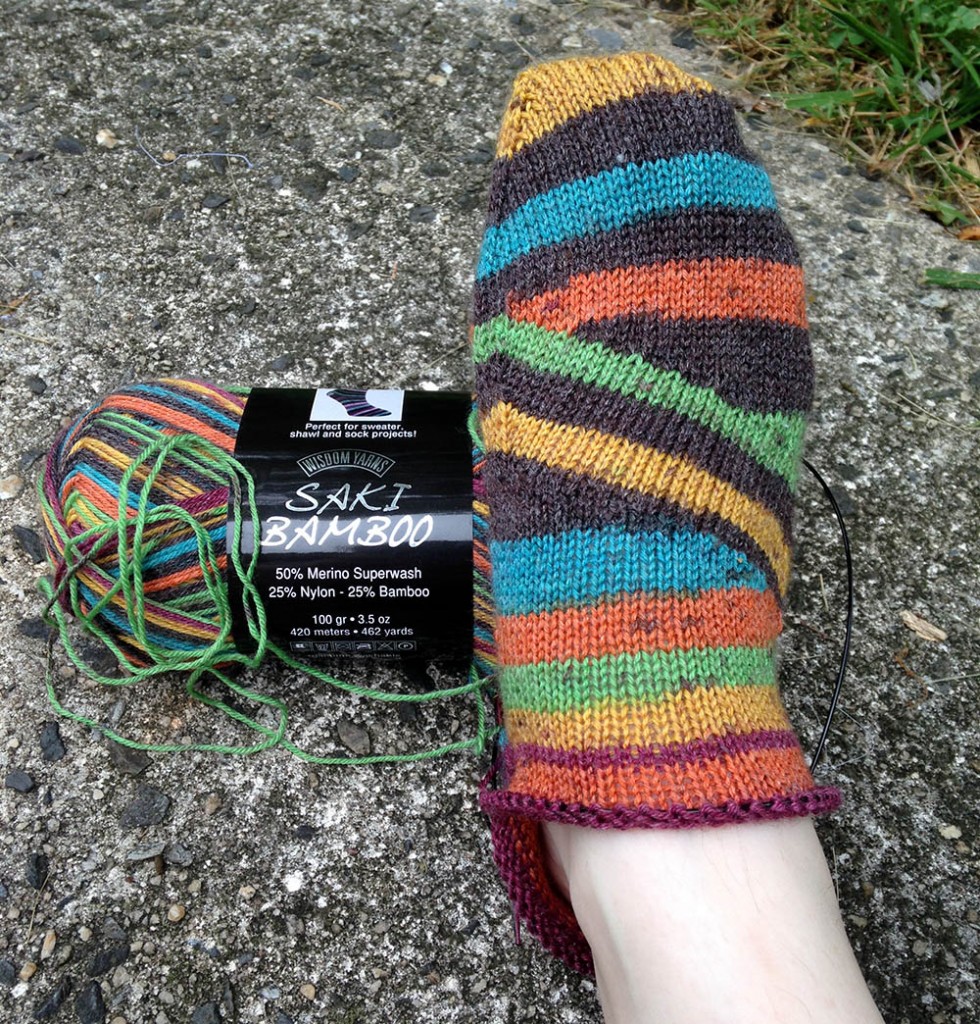 I'm delighted with how well the stripes are turning out, and how soft the bamboo content makes these socks.  This is definitely going to be  the project I keep in my purse on vacation this year.
Happy knitting!