It's Throwback Thursday!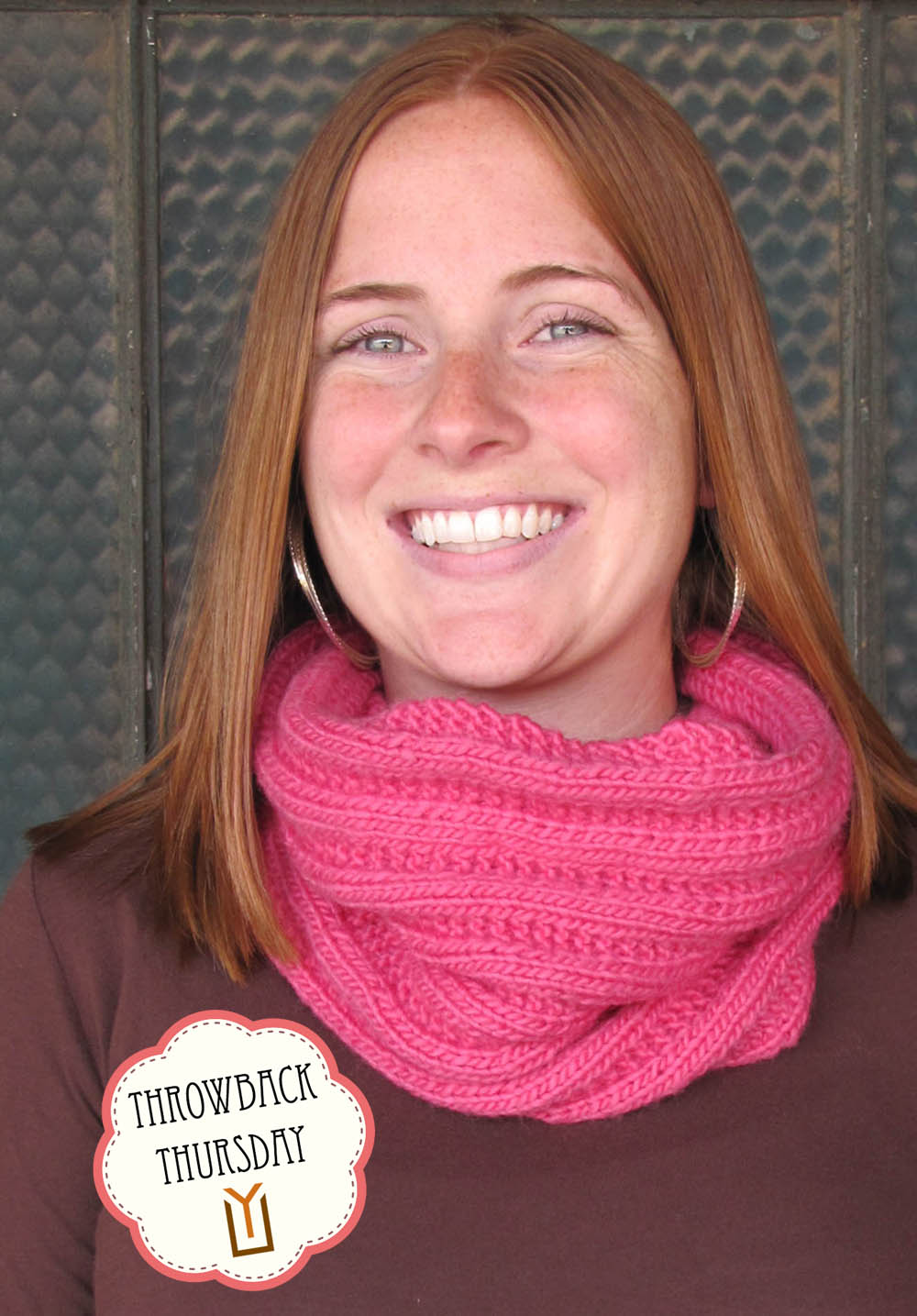 Today, we share the Garter Rib Cowl.  Originally designed for Cashmere Fleur de Lys, this pattern would provide plenty of style in any worsted weight yarn, particularly one with a bit of spring to it.
This would be a great two ball project in Uptown Worsted 100% anti-pilling acrylic, as well as Deluxe Worsted or Deluxe Worsted Superwash 100% wool.  It would be a three ball project with a bit more drape in Llamalini, but with the heathered tones of that linen/llama/silk bourette blend, it would be a great look.
I've got some Deluxe Worsted left over from my 30 Day Sweater KAL project, and this looks like the perfect project for it.  A simple two-row repeat on size 9 needles sounds like a great break from back-to-school insanity.  Let's all knit and relax!