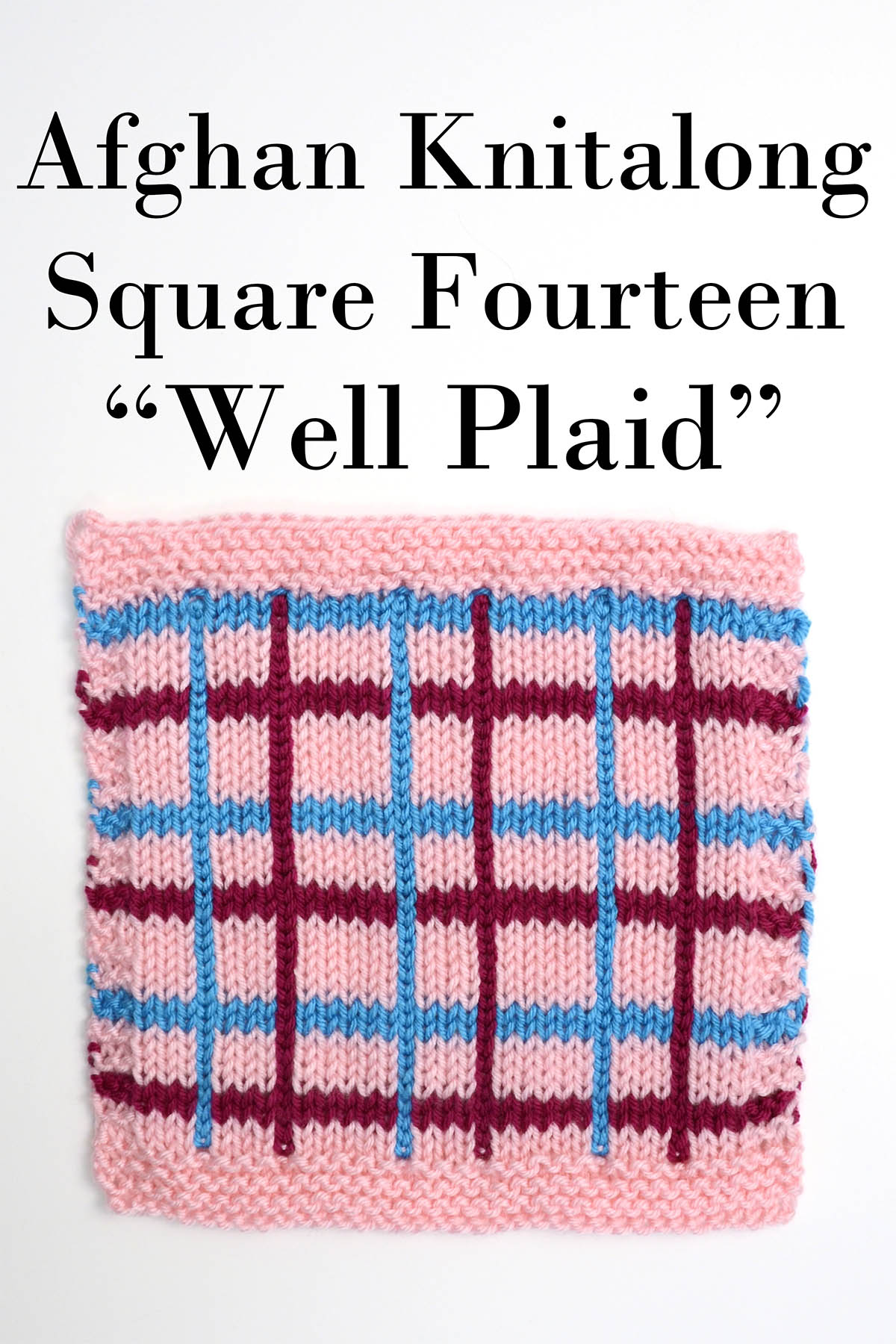 Block two of our month of plaid!  Where our last block used stripes raised above the fabric of the square, Block Fourteen "Well Plaid"  creates lines of color flush with the rest of the square.
Amy Gunderson achieves this by working one vertical stitch in the row in reverse stockinette, then applying the contrasting color to the purled stitch using a crochet hook.  It's rather ingenious.  The video shows how it's achieved.
Neat, eh?  It's a bit like picking up one laddered stitch, except with an entirely new color of yarn.  I love the way this looks!
As always, you can share your thoughts and work with us here, on Facebook, or in our Ravelry group.    Check back in two weeks for a new technique and a new block!