We're in an off week with our usual every-other Wednesday Weaving schedule. But Denise over at Schacht posted a really terrific article on weaving with shading yarn, in particular, our Classic Shades Sequins Lite, and I couldn't resist sharing.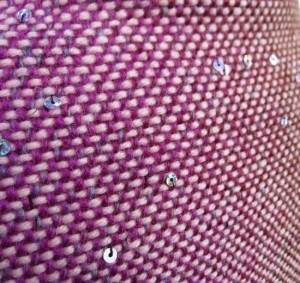 You may remember our very first Weaving Wednesday post a few months ago where I did a scarf in Sequins Lite. But what I didn't talk about was how to wind your shuttles for weaving. Be sure to check out Denise's post to find out how.
See you next week for the continuation of Katie's amazing plaid blanket!