It's Throwback Thursday!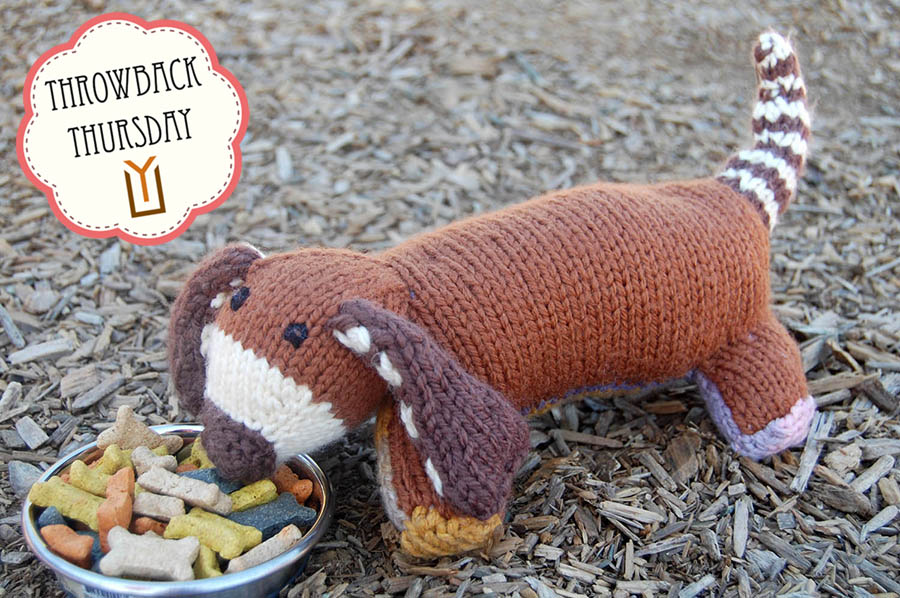 Awww!  Such a cute little puppy!  The Stuffed Hound was originally made in Classic Chunky with a print for the belly and feet.  We're recommending Deluxe Chunky as the new choice.  I love this selection not just because it's a sturdy but soft wool, but because there are 120+ colors.  You could make your little wiener dog in any color of the rainbow.  Match a real life pooch or create a whimsical little buddy that's one of a kind!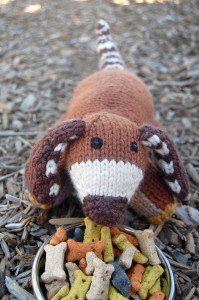 The Stuffed Hound is knitted sideways.  Knit a front and back leg, then proceed around the body to knit the other legs.  Make the underside similarly, then knit the ears, tail, and other bits and pieces.  Knitting those parts separately gives you many opportunities to switch up colors.  How about a patchwork pup?  Or one different ear?
We hope you have a great time knitting a new four-legged friend!