It's Throwback Thursday!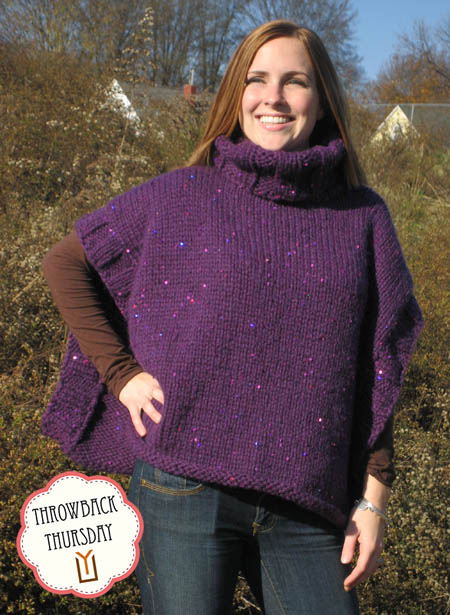 Today, we feature Thanh Nguyen's Turtle Neck Cape.  This was originally knit in Contessa, a bulky-weight acrylic/mohair/nylon/polyester (whew!) blend.  We're simplifying it a little by suggesting Uptown Bulky, our 100% anti-pilling acrylic as a good substitute.  Uptown Bulky has greater yardage than the original yarn, making it a better knit in terms of your budget, too.
Front and back are knit separately, then the collar is made and the whole shebang is stitched together.  From a color standpoint, I like this as a solid, but I can also see it with perhaps a few wide stripes for a dramatic, modern look.  Maybe something with a great deal of contrast?  I say, knit big or go home!
Happy crafting!