It's Throwback Thursday!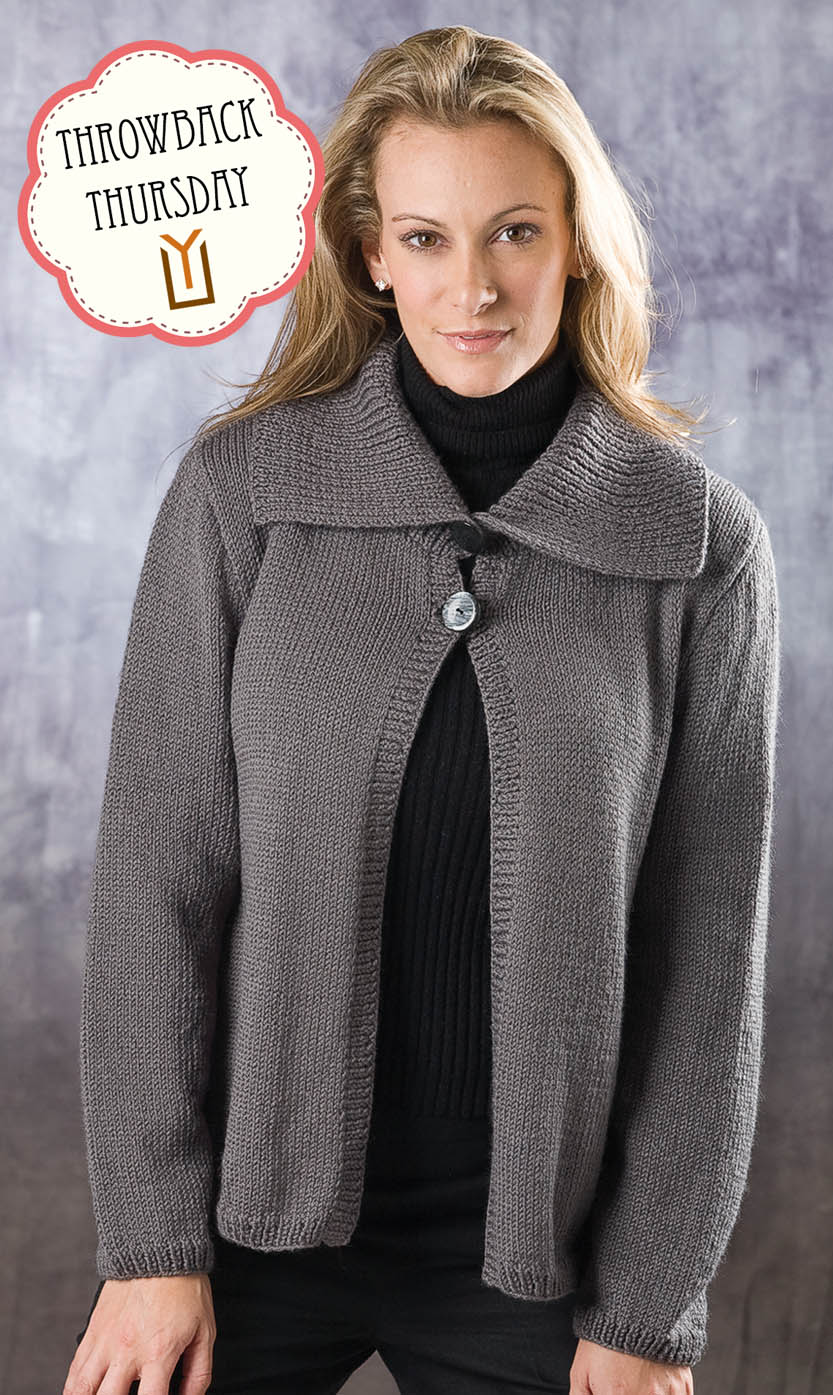 Fall is almost here – or so they tell me.  Those of us here in the South still have a little longer to wait.  Maybe knitting a lovely cool weather design will help hurry things along!
Enter the Jenna Cardigan.  Originally knit in Dolce Merino, this would look great in both Merino XF and Deluxe DK Superwash wool.  The nice thing about the substitution is that while this would have taken 16 balls of Dolce Merino for a size 2X, it uses fewer than eight balls of Deluxe DK Superwash.  I love a beautiful sweater that won't break the bank!
We wish you breezy fall weather – and happy knitting!