It's Free Pattern Friday!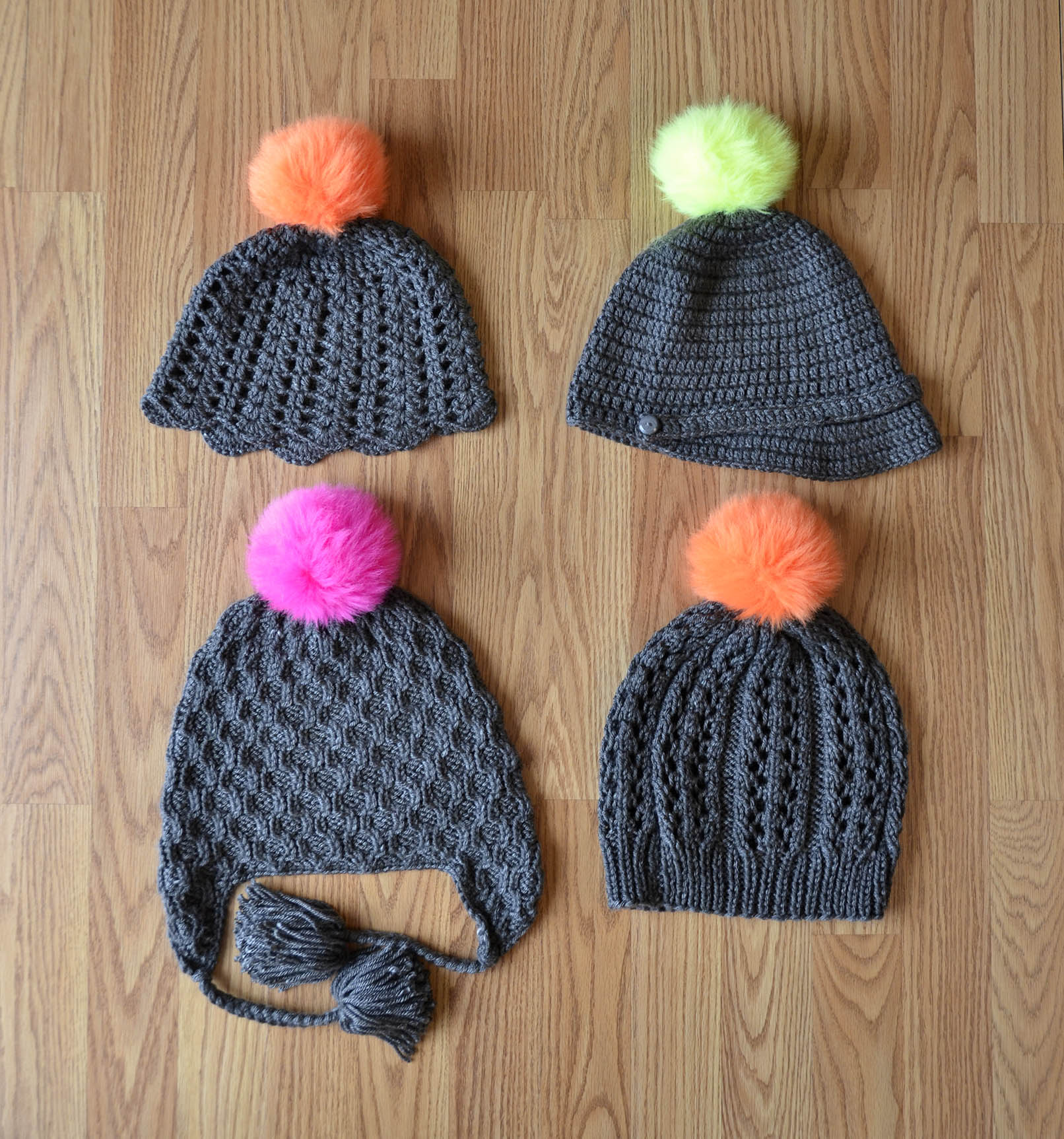 Or should we say Free Patterns Friday?  Because today, we have a quartet of toppers:  the Go-Go! Hats.
Four different styles in one yarn, Uptown Worsted 100% anti-pilling acrylic.  You can see how well the yarn lets the stitch patterns show through.
What really makes these hats, though, is the colorful fluffball topper on each of them.  Those are our Luxury Fur Pom-Poms.  They're very handy for finishing off a garment that may need something a little more polished than a yarn pom-pom.  Each pom-pom has a string attached to let you tie it right on to your work.  Easy-peasy!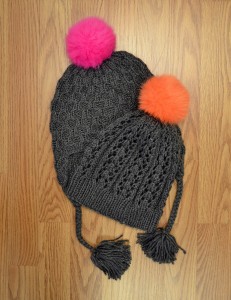 I'm not sure which of these is my favorite.  I guess it partially depends on whether I'm in the mood for knit or crochet.  For myself, I'm leaning toward the Lace Beanie on the lower right.  Then again, the Honeycomb Ski Cap (with the pink pom-pom) would also be fun to make.  Decisions, decisions.
Which one's your favorite?