A few weeks ago, Katie started on her plaid blanket using 6 different colors of Deluxe Worsted Superwash. After weaving 3 identical panels, sewing them together along the selvedges, and blocking, here is her reward: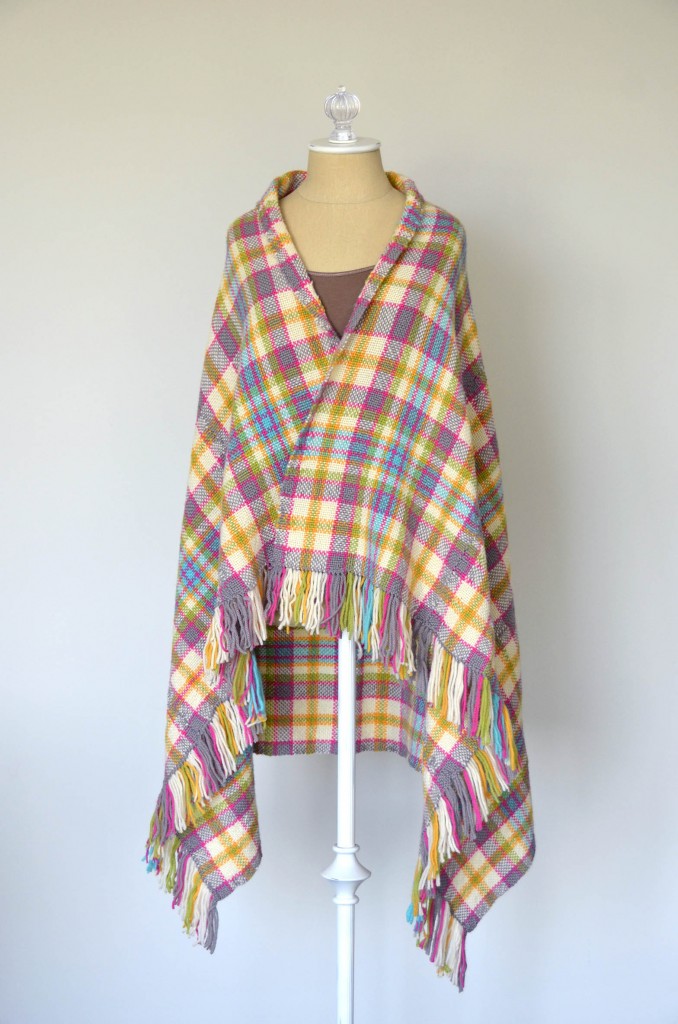 After blocking, each panel measured about 12″ wide  x 48″ high. The finished blanket is 36 x 48, a perfect size for a couch throw or even a baby blanket.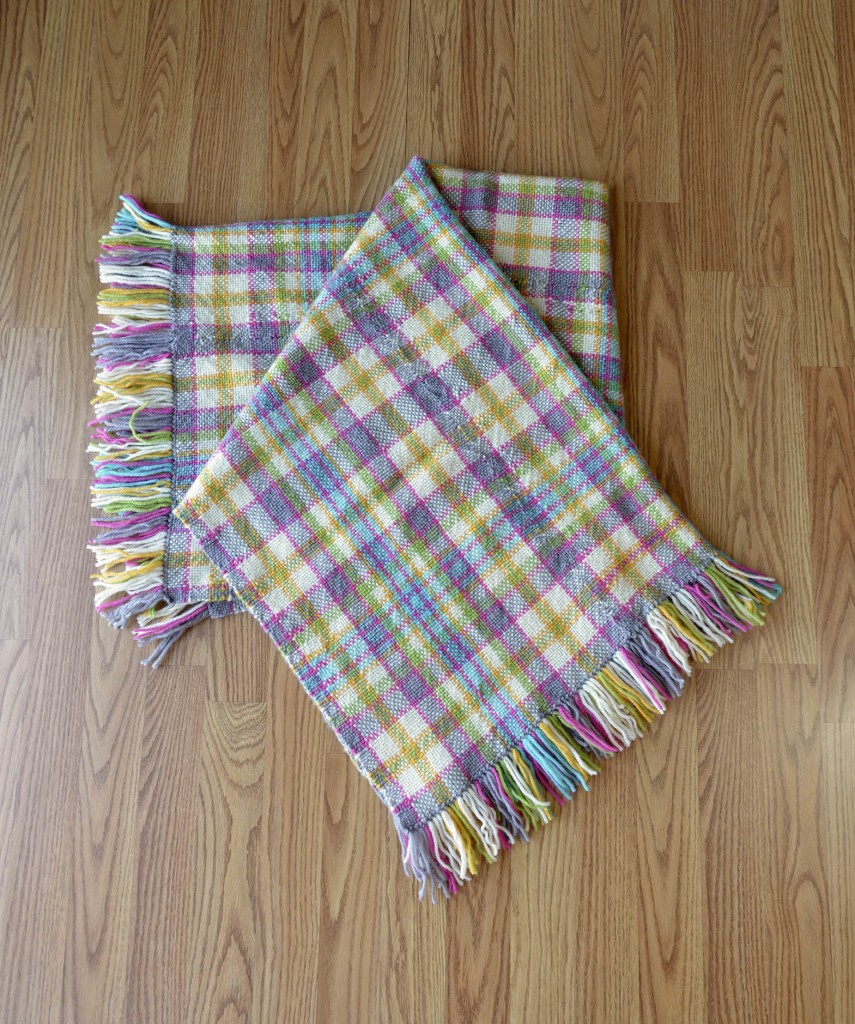 Just 8 balls of Superwash and a few hours of weaving later, and Katie gets this awesomely colorful throw for her living room.
Katie, greys and greens and blues would look great in my house…hint hint. Kidding!
Next time, join me as I incorporate some beads and felting into my weaving!