It's Free Pattern Friday!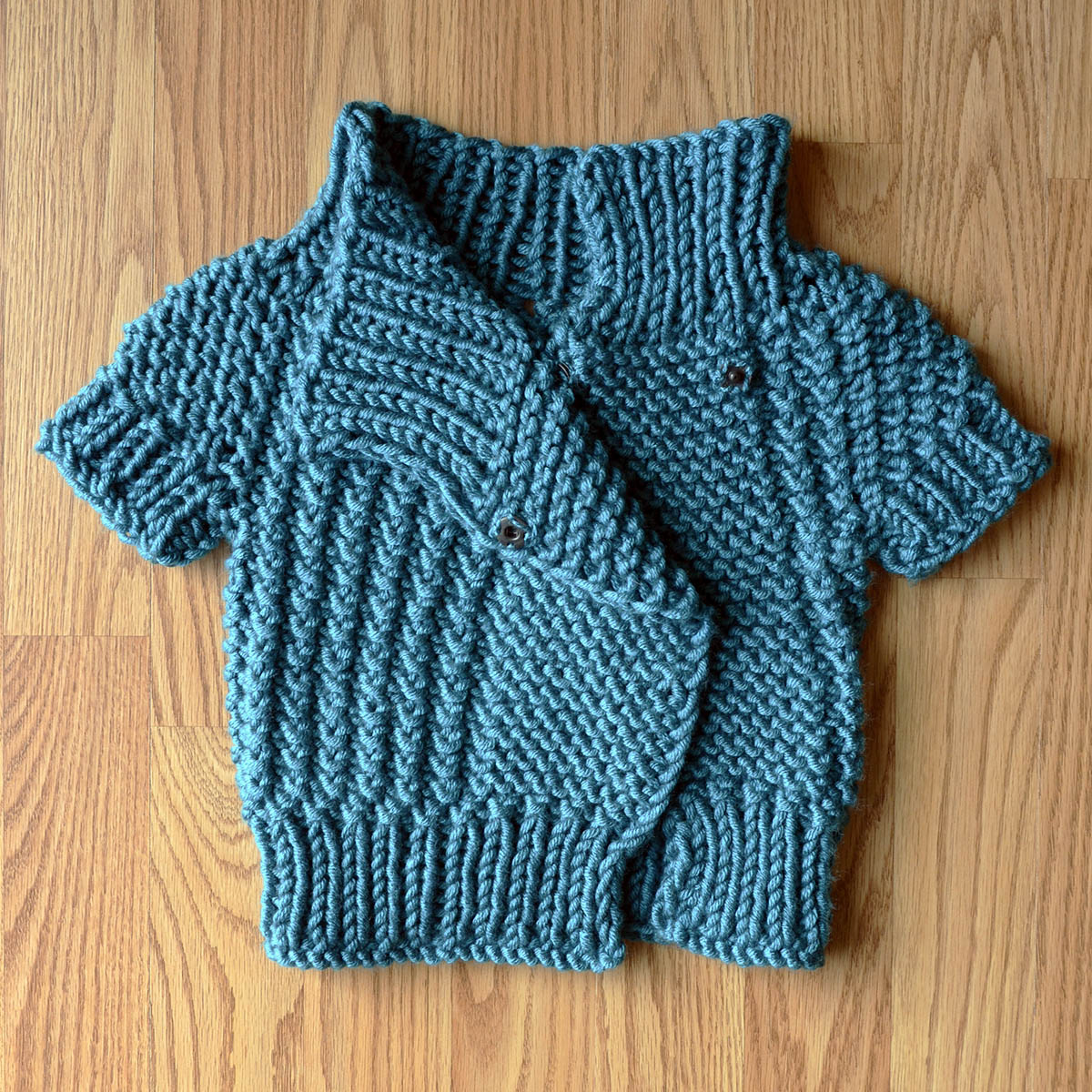 Today, something for the wee ones!  The Dive Into Fall Jacket is sized for kids 12-18 months.   This garment has a lot of stretch, so parents of fast-growing toddlers should be able to get a fair amount of use out of it.
Kat Koeller and Linda Ridder designed this jacket in our Uptown Bulky 100% anti-pilling acrylic.  In addition to being exceptionally soft, it's machine washable.  Anyone who has ever had to wipe down a toddler after a trip to Ben & Jerry's will appreciate the practicality of this choice.
The jacket is knit in one piece from the top down – first the collar, then the raglan sleeves go on holders while you make the body, then you come back and add ribbing to the ends of the sleeves.  Interestingly, the fabric is fully reversible!
We hope you enjoy this beautiful weather.  Knit something for a little one in your life – but be sure to make something for yourself, too!