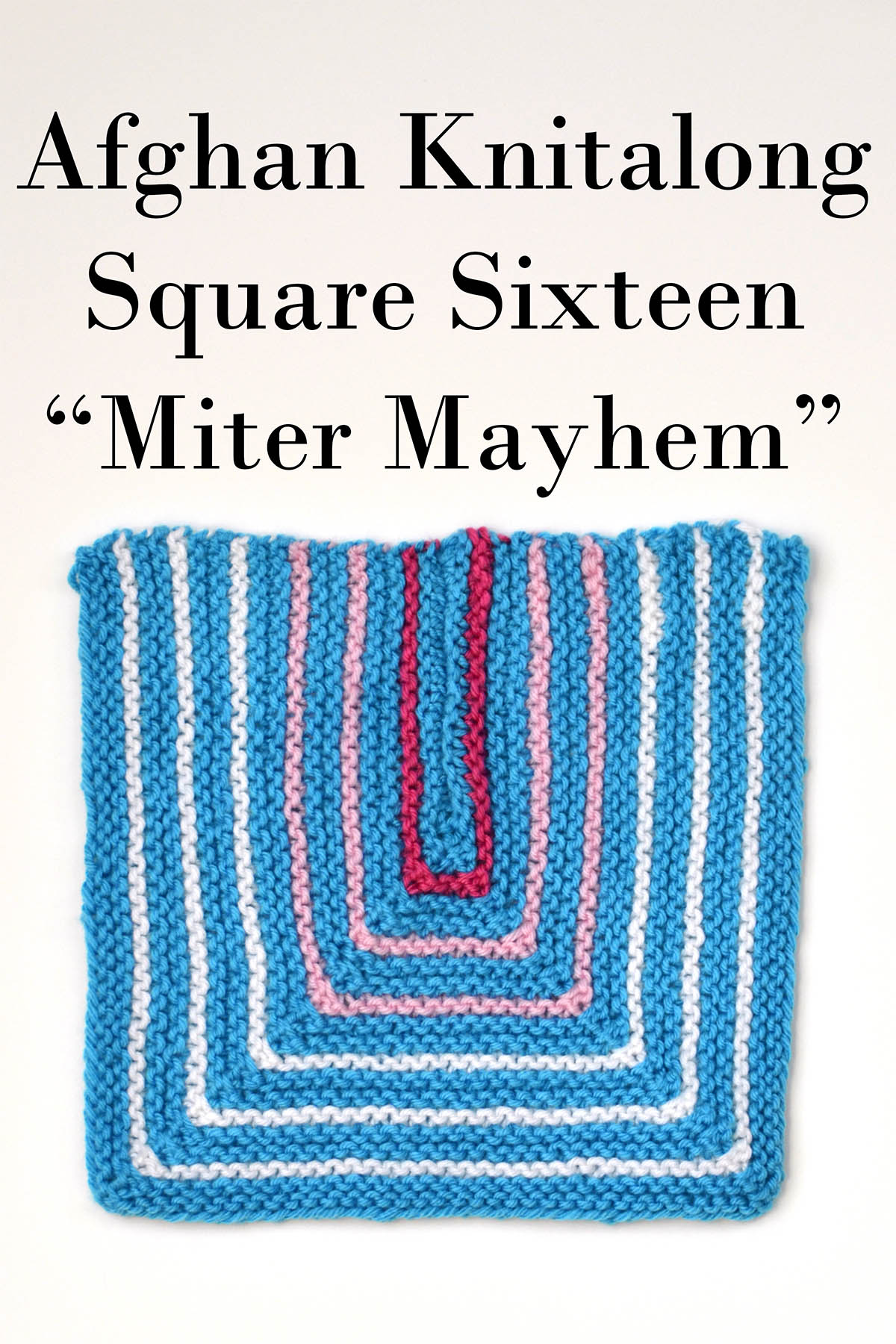 Building on our last mitered block,  Miter Mayhem takes the opposite approach from Block 15.  Instead of increasing outward, we're decreasing at two corners to create the U shape.
Amy Gunderson uses a centered decrease to keep the corners nice and tidy.  Here, she demonstrates how to "slip 1, k2tog, psso."
I like the idea of using the removable stitch marker to keep track of where your decrease should be worked.  Unfortunately, my stitch markers tend to disappear to wherever second socks go, so I often find myself short one when I need it.  Well, if I must visit my local yarn store again, I suppose I must!
Please do share your thoughts and work with us here, on Facebook, or in our Ravelry group.    We'll be back in a couple of weeks with a new block and a new technique!