It's Free Pattern Friday!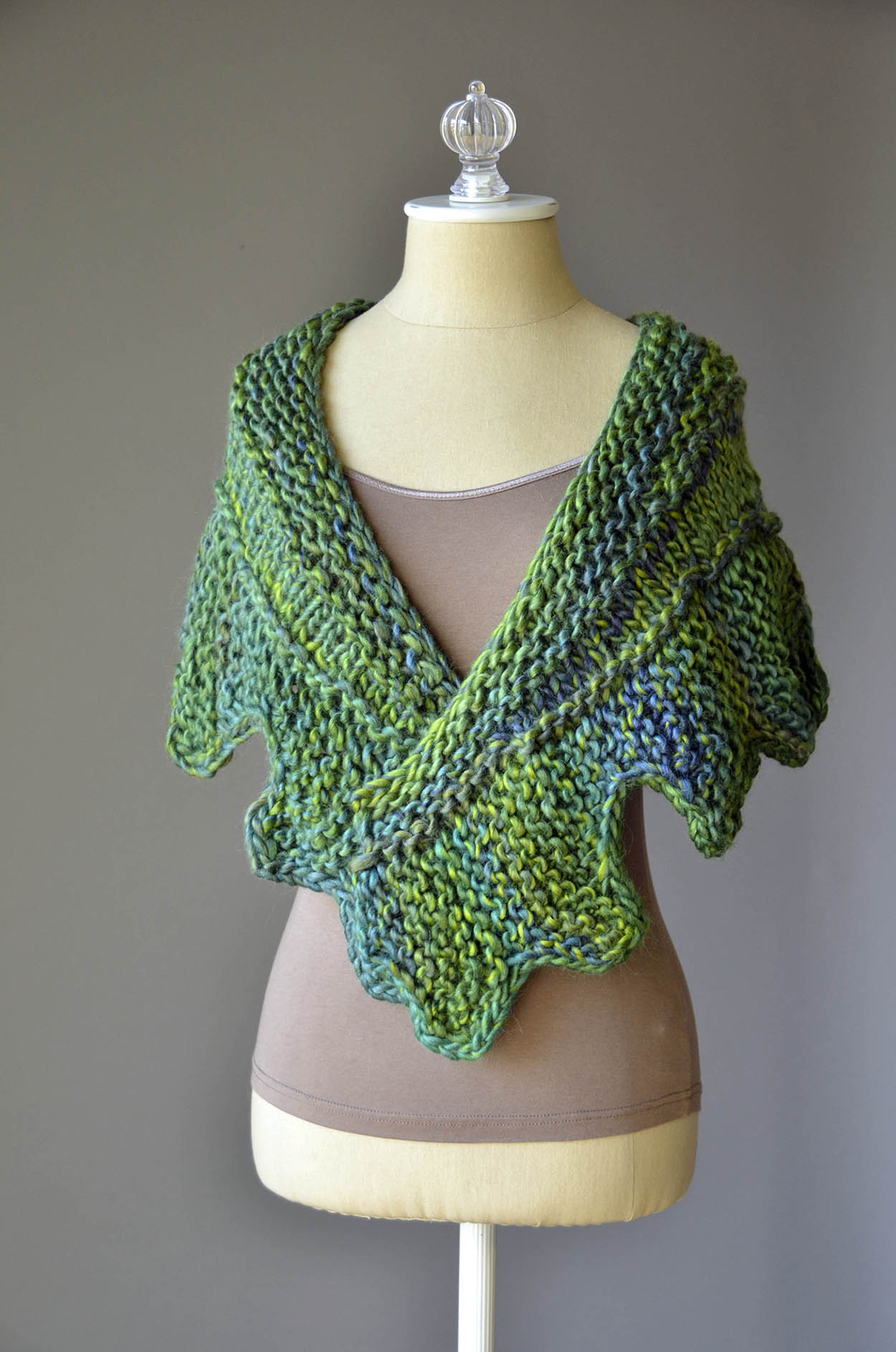 Today, something big and beautiful – the Cog Shawlette.
This fun accessory takes two balls of Classic Shades Big Time (color 801 Reef), the super-bulky big sister to self-shading Classic Shades.  The pattern takes its name from the unique curved gear-like edging.  Big yarn means quick knits, so we took the opportunity to work up a few different shawlettes to see how it looked in other colors.  Answer: great!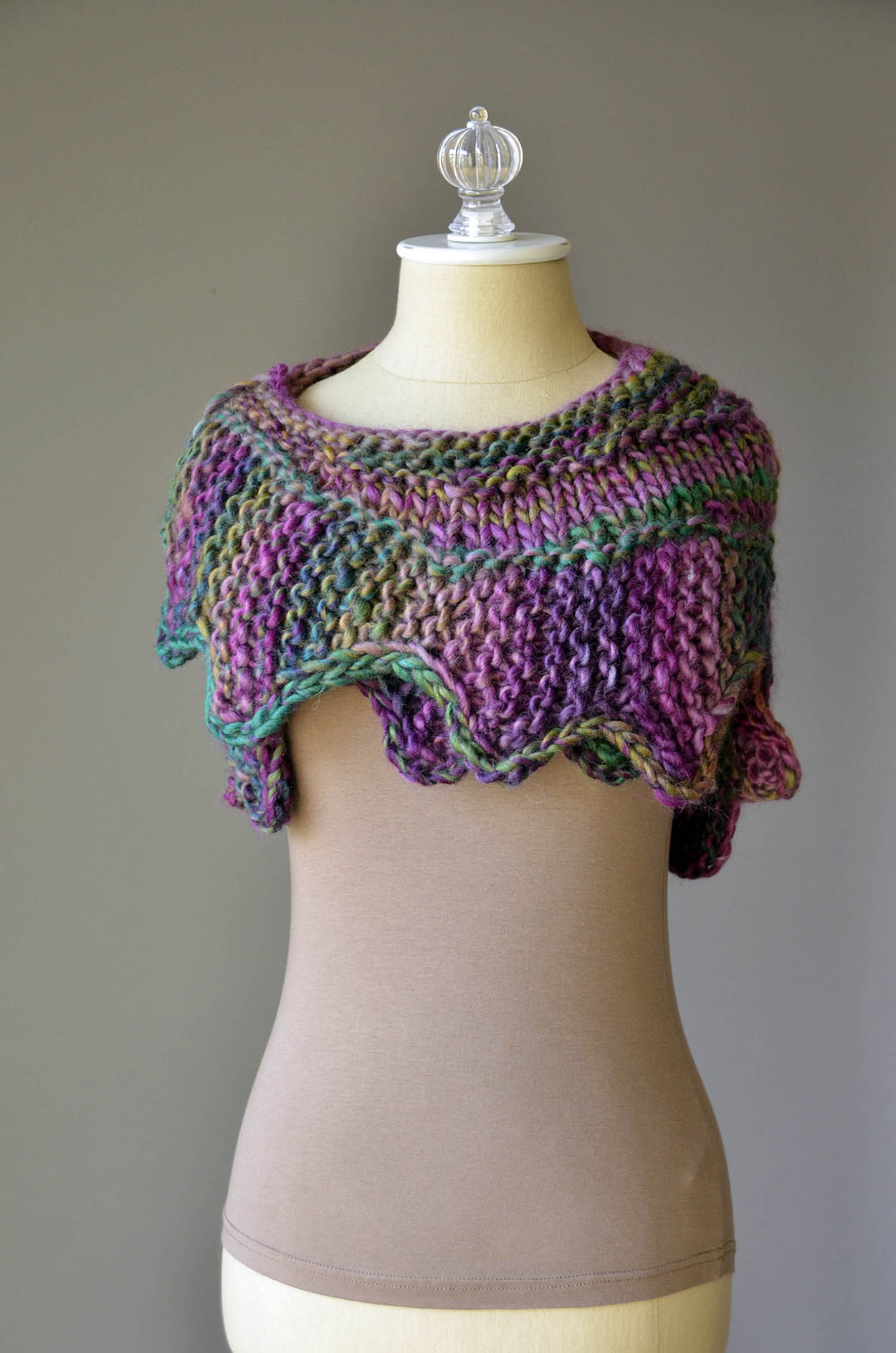 From the pattern: "This shawlette is worked in one piece.  First the Cog Edging is knit sideways.  Without breaking yarn, crochet slip  stitches are then worked all the way along the shaped side of the Cog Edging.  Without breaking yarn, stitches are then  picked up and knit along the straight  side of the Cog Edging and the Shawl  body is worked up and shaped with short-rows."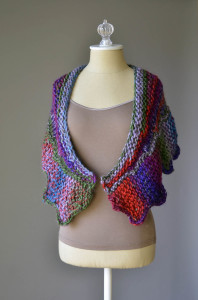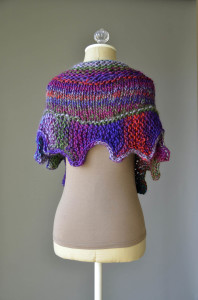 The unique construction makes this a great project to keep your interest, and the size 15 needles mean the work flies by.  Perfection.
Happy knitting!