It's Free Pattern Friday!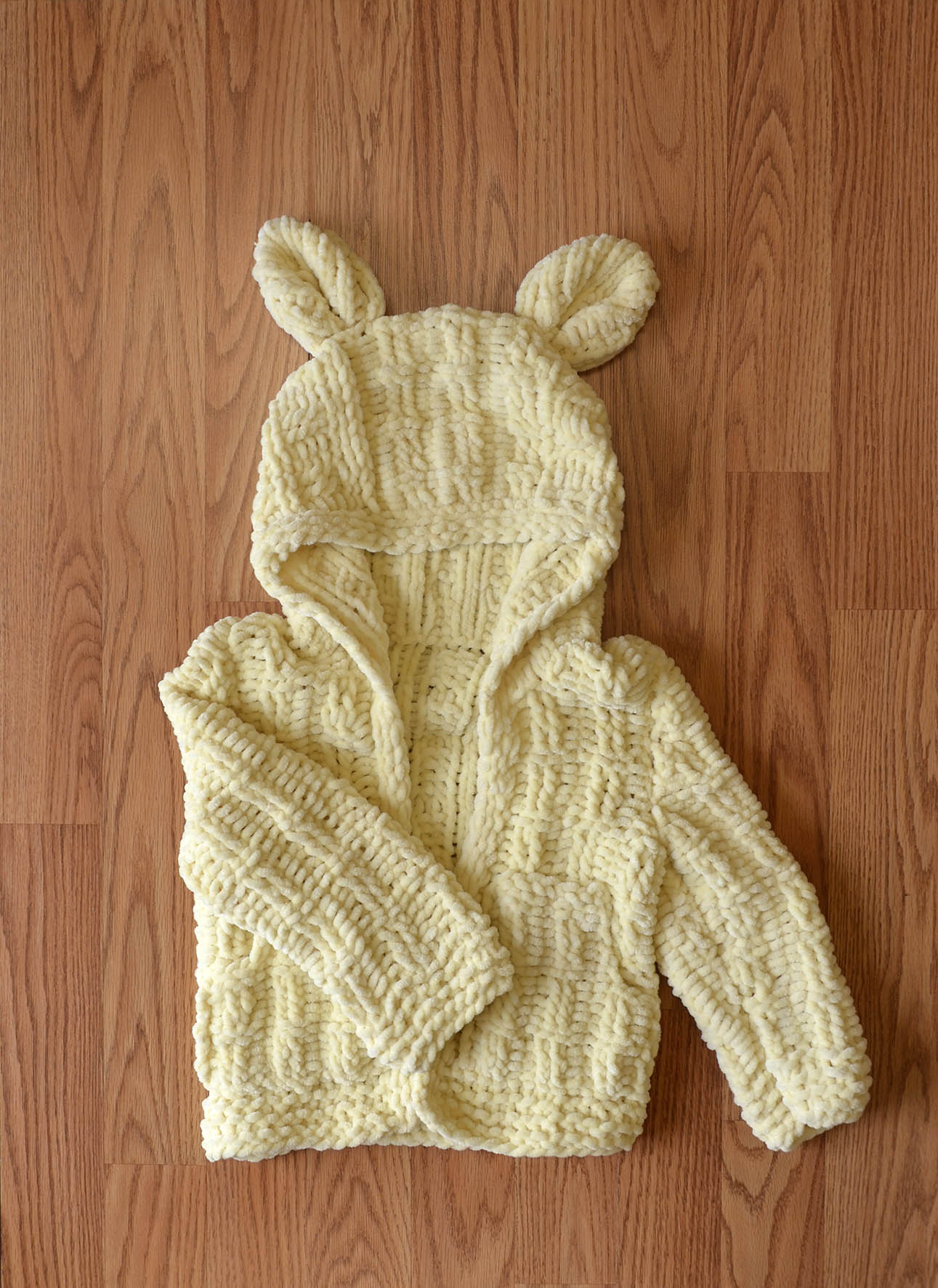 Today, we have not one, but two new patterns!  First, in honor of Halloween, the Little Cub Hoodie in Bella Chenille.  I'm a sucker for baby clothes that look like little animals.  This one is sized from six months up to four years, so it'll fit a variety of little cubs.
Bella Chenille is a great choice for this – I did a Sunday Swatch in Bella Chenille back in June and put my piece through the washing machine and laid it flat to dry.  It came out just as soft as it was when it was first knit.  I'd have no hesitation making a baby garment in Bella Chenille.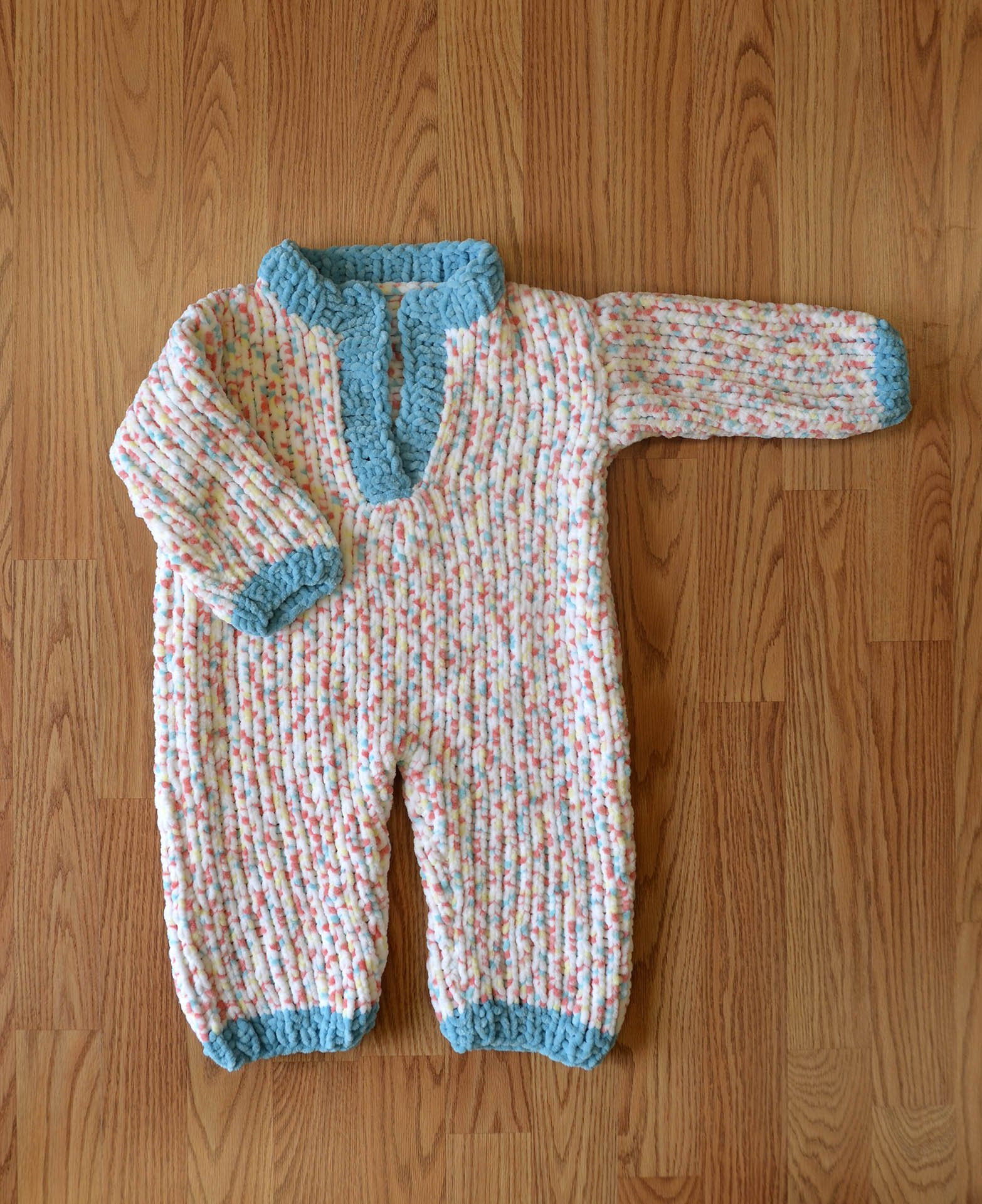 Next, the It's A Party! Onesie in Bella Chenille Multi.  The Multi coordinates with the solid very well, as you can see in the detail on the cuffs and neckline.  Front and back are knit flat separately, then the sleeves are added.  Adorable, and a quick knit on US size 10 1/2 needles.
We hope you enjoy these two soft projects.  Happy knitting!