It's Throwback Thursday!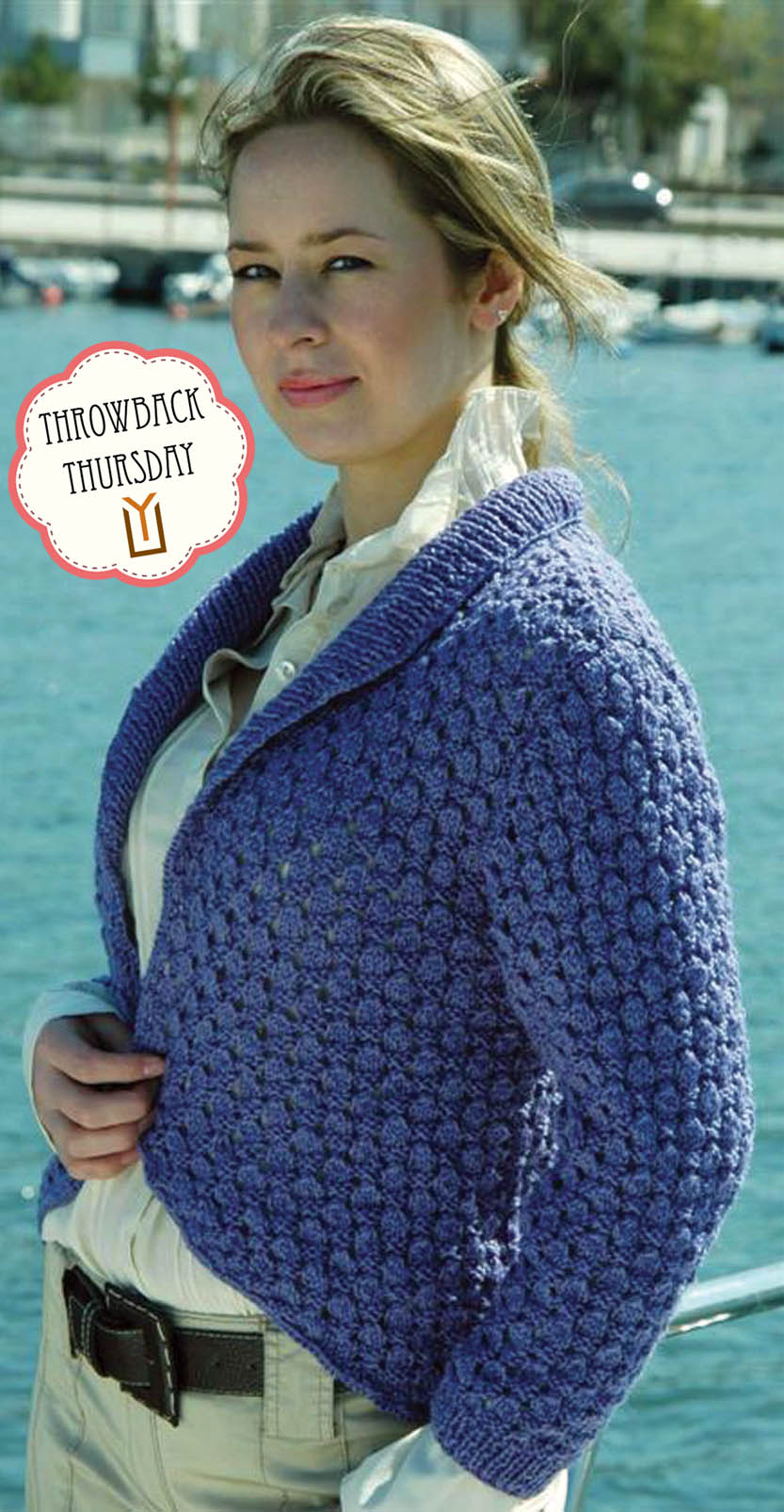 Today, a beautiful cool-weather knit, A Walk in the Woods.  Originally knit in Eden Silk, this lightweight cardi would look great in either Uptown DK 100% anti-pilling acrylic or Deluxe DK Superwash wool.
I've been knitting a lot with Deluxe DK Superwash lately (I just need to bind off my ribbed Katrina top!) so for this, as a personal choice I think I'd go with the Uptown DK.  I've been making a long cowl in Uptown DK Colors, the striped version of the yarn, and have been very impressed with how soft it is (and yes, it really is not pilling).  I like the idea of an entire garment that luxurious.
This cardi is knit flat in the traditional style – back, then fronts, then sleeves.  The textured stitch in the pattern is written and charted and is fairly easy to "read" in your knitting as you go – it's the same few rows, staggered by a few stitches.
We hope you're able to bring your projects outdoors and enjoy this beautiful weather.  Happy knitting!