It's Throwback Thursday!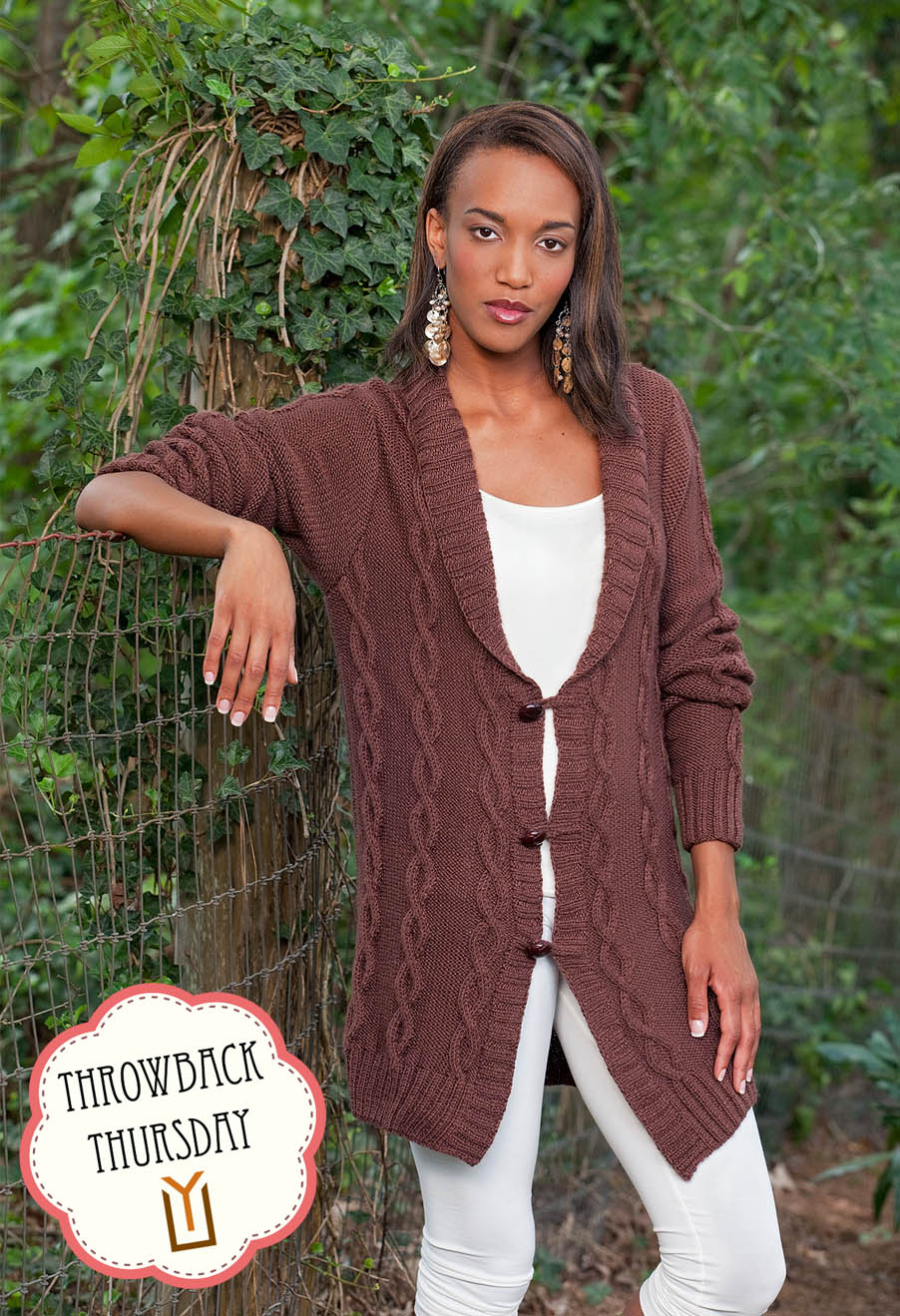 Luxury!  The Winter Afternoon Sweater Jacket was originally made in our Dolce Merino 50% fine merino/50% microfiber blend.  Sadly, Dolce Merino is discontinued, but we have several DK weight yarns that this garment would look great in.
First, Uptown DK 100% anti-pilling acrylic.  As you can see in the (free) Green Lace Scarf pattern at right, it holds cables well, making it a good choice.  We frequently recommend this for baby knits since it's machine washable and durable, but it's also a smart pick for adult garments that you want to last a long time.  Personally, if I'm going to invest time into knitting a jacket, I want to be able to show it off well into the future.
Next, Merino XF Superwash.  This is another one that is machine washable and sturdy.  As the XF in the name implies, it's extrafine merino, so softness is not a problem.
Finally, Deluxe DK Superwash.  As seen in the popular free Wishing Cowl pattern at right, it's another great choice for cables.  And again, it's long-lasting and machine washable.
The Winter Afternoon Sweater Jacket is knit flat in the traditional style.  This would be a cozy project to spread out and knit on your lap on a cool night.  Lovely to make and to wear during brisk weather.
Happy knitting!