Holiday crafting going okay?  Maybe you're still looking for just the right design.  Don't worry, we're here to help!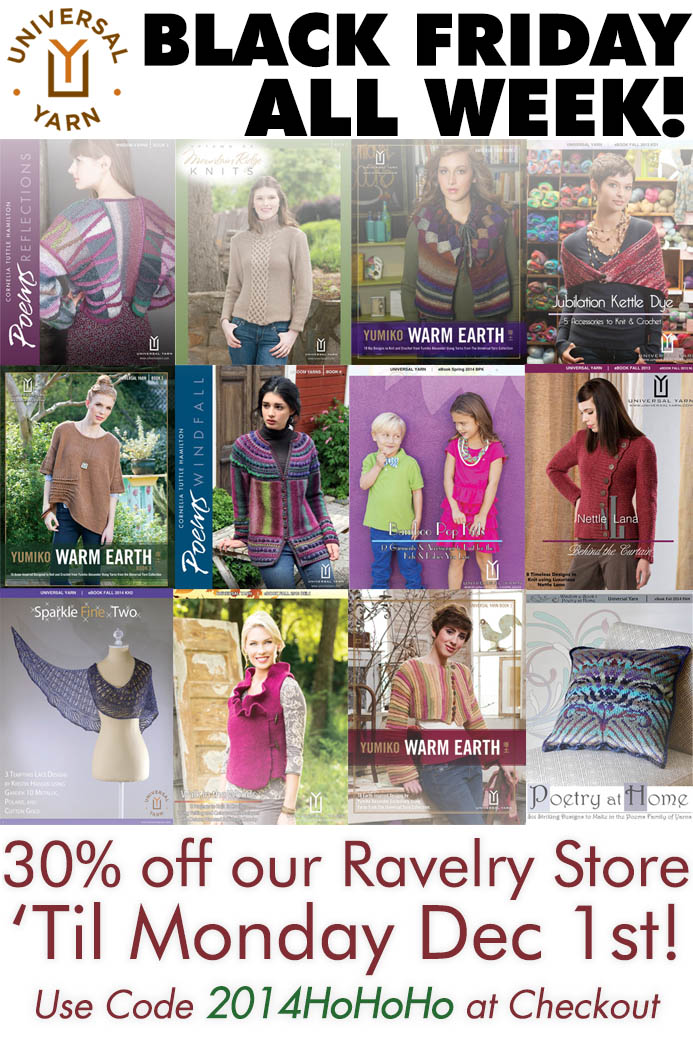 It's our first online pattern sale!  From now through Monday December 1st, 2014, take 30% off of all purchases from our Ravelry store.  Just enter code 2014HOHOHO at checkout.
This includes e-books, pattern collections, and individual patterns.  Pick from favorites like Bamboo Pop Kids and Contrarian Shawls, gorgeous designs from Cornelia Tuttle Hamilton and Yumiko Alexander, and lovely cool-weather knits in the Deluxe family of yarns.
I just have to point out, there are quite a few great options in Garden Book 5.  That one book could knock out a lot of your gift crafting.  The fact that they're very satisfying projects to make is a nice bonus.
We hope you'll take this opportunity to pick out a great pattern, swing by your local yarn store (Small Business Saturday is this weekend!) and make something gorgeous for the people you love.  And include yourself in that list of people!
Happy crafting!