It's Throwback Thursday!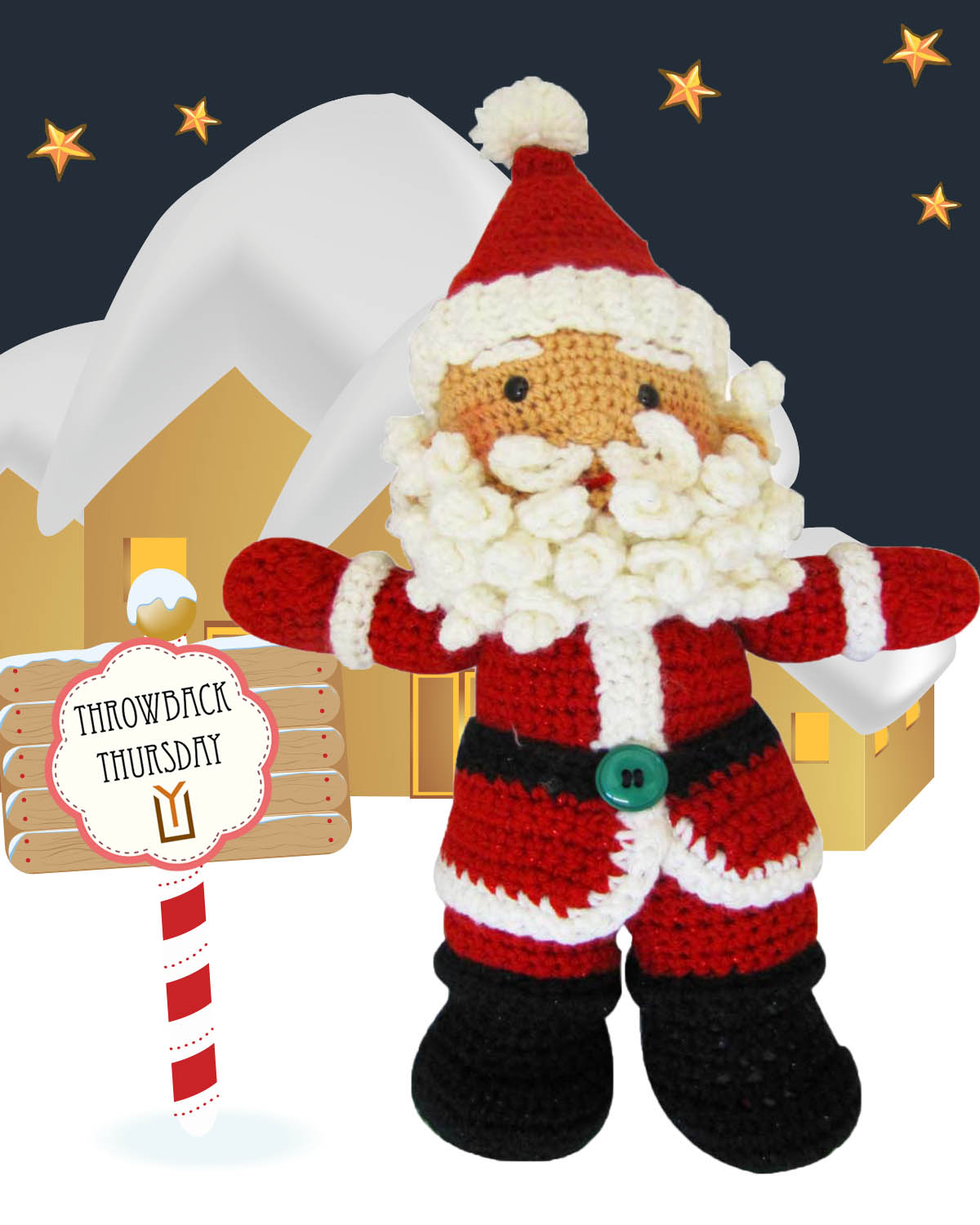 I'm home celebrating Thanksgiving with my family, but couldn't resist sharing this little guy – especially after we promised the crocheters last week!
Jolly St. Nick is a crochet version of Santa from Michele Wilcox, the Queen of Cute.  He stands 18″ high including hat – if you've seen an American Girl-style doll, that's about the same height.  Just as with last week's knit Santa, we're recommending Uptown Worsted.  The 100% anti-pilling acrylic stands up to a lot of beard-pulling and snuggles.
Start at the top of his head and work down, then go back and add all the details that make him so adorable.  Any pattern that instructs you to embroider a smile is a keeper.
We hope you're having a wonderful Thanksgiving.  This year, as every year, I am grateful for the ability to create, and in so doing to bring joy to myself and others.  And always, always, there is gratitude for the community of fellow crafters who enrich our lives.  What are you thankful for this year?
All the best this holiday.