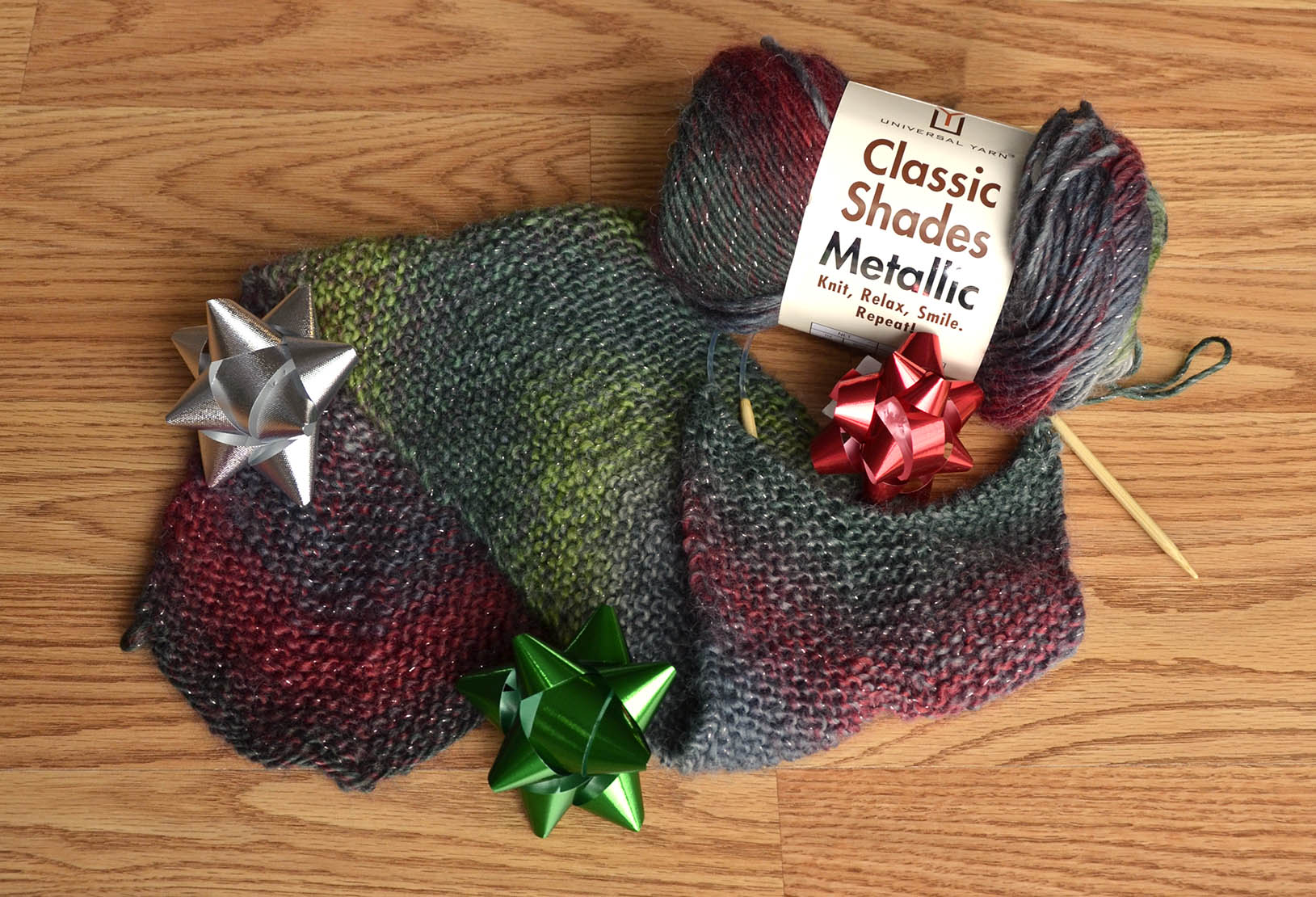 How's the holiday knitting going?  I'm doing better than expected – I found this glittering little gem on our shelves here yesterday and am happily knitting a quick one-ball scarf.  The yarn is Classic Shades Metallic (175yds/100g) and the color is 607 Zenith.  When I saw the red and green accented by silver, I knew it would make the perfect holiday project.  This scarf couldn't be any more Christmasy unless Santa Claus himself knitted it using two candy canes.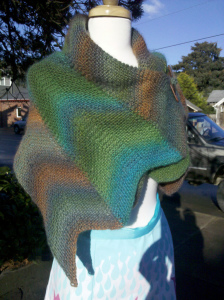 The pattern is a scaled-down version of this free three-ball Classic Shades Shawl pattern by Olga Tonjes.  She also provides instructions for working just one section (as I'm doing in the picture above), making this a great project to adapt if you're really backed up on your holiday knitting.
Classic Shades Metallic is interchangeable with customer favorite Classic Shades, but with an extra strand of glitter running through it, making it perfect for gifts that you really want to stand out.
I've got another couple of balls of Classic Shades Metallic sitting beside me right now – this scarf is going quickly, and I'll definitely have time to knock out another gift.  This time, I think I'll work up the Longways Linen Scarf.  On size 9 needles with a basic two row pattern repeat, it ought to go quickly.  I'll make it through the holidays yet!
Here's hoping your days are merry and bright.  Happy knitting!