It's Free Pattern Friday!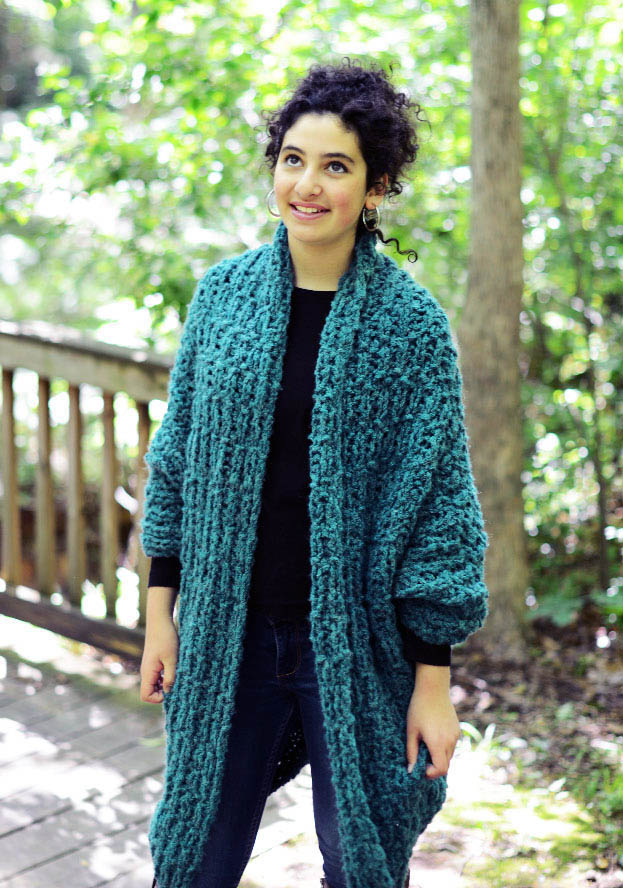 Today, the Insulate Cardigan in Superwool.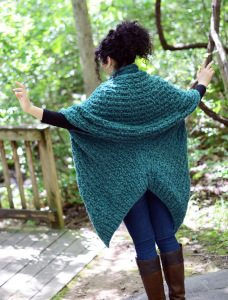 Yesterday on the blog we were talking about how slowly knitting could go with tiny needles and tiny yarn.  This, on the other hand, could not go faster.  The cardigan is actually knit as one rectangle.  That's it.  Knits and purls, worked straight from end to end, then folded and seamed, creating this neat swallowtail hem.  If you're looking for a quick and easy project, we've got you covered.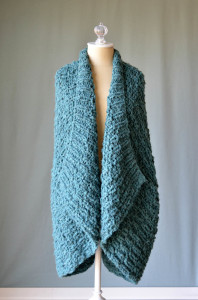 Superwool (100g/66yds) is a super-bulky, springy wool blend that stretches and moves with you.  This is a great project to wrap yourself up in, nice and cozy.
Our sales manager Yonca designed and knitted this cardigan, and we passed it around the office modeling it.  Our accounting manager tried it on upside down, and guess what – it still looked great!  Here it is "upside down" on a mannequin.  Pretty versatile for one long rectangle.
Happy knitting!