It's Throwback Thursday!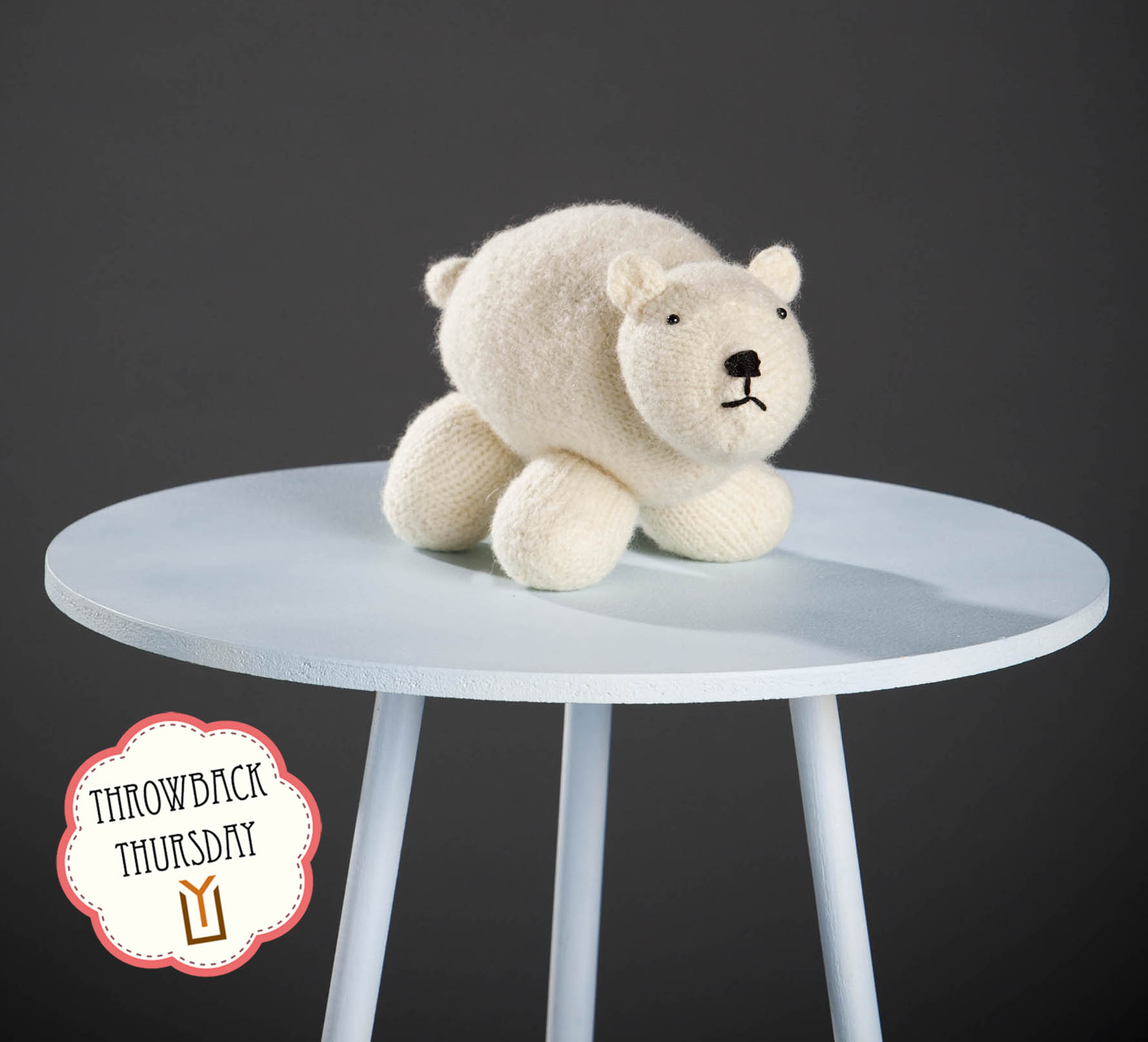 Today, the Felted Polar Bear by Michele Wilcox.
We were inspired to release today's pattern by a note in Vogue Knitting's latest KnitNews e-mail.  They polled the staff to see what they were gift knitting, and one responded, "I'm hurriedly knitting a toy with Universal Yarn's Deluxe Worsted wool, for a new baby in my family—he was adopted, so I didn't have much notice!"
That combined with the adorable knitted cat in Cotton Supreme Batik that a customer sent to us via Facebook got us thinking about stuffed animals.  And as usual, Michele Wilcox comes through!
The Felted Polar Bear was originally part of a pattern collection for Shepherd's Own, which is now discontinued.  However, it looks perfect in Deluxe Worsted color 40001, Cream Undyed Natural.  There are a number of undyed Deluxe Worsted Natural colors that would work if you wanted a traditional teddy rather than a polar bear.
This bear is made in pieces and stitched together, then lightly felted to make it a little more fuzzy and snuggly.  Sew on an appropriately adorable expression and stuff it, and you have a squeezable friend to cozy up to.  Too cute.
We wish you beary happy knitting!