It's Free Pattern Friday!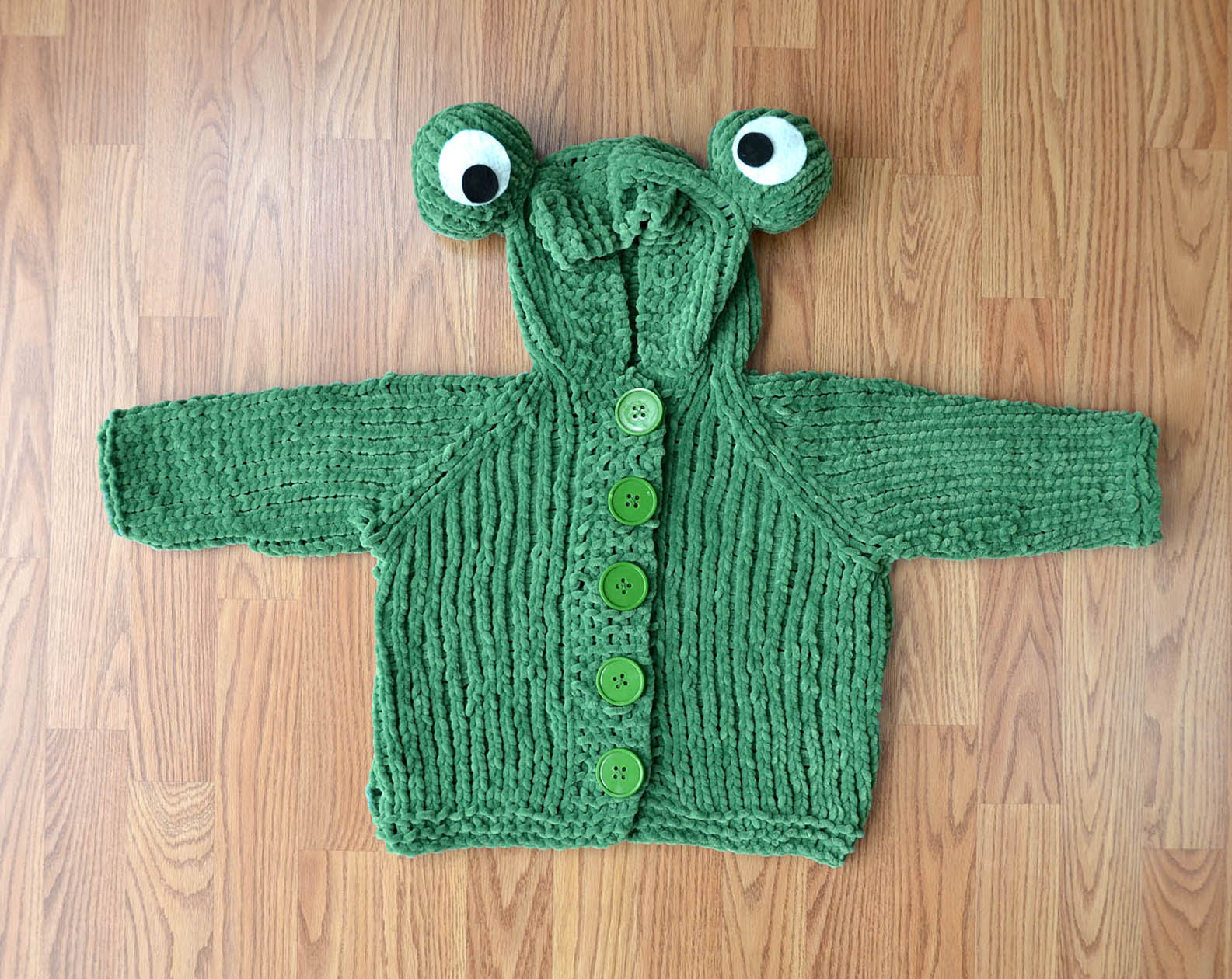 Today, a great project to leap into the new year with.  The Frog Hoodie in Bella Chenille!
Bella Chenille (131yds/100g) is a fuzzy polyester chenille that's very soft and easy to work with.  I used this for a Sunday Swatch a while back, and I can tell you from firsthand experience that it machine washes well.  This is a great yarn choice for a kid project.
Knit the sleeves in the round and put them aside, then work the body and attach the sleeves.  Work upward to the neck and hood, then add the frog eyes.  The coordinating buttons are nice and big for little hands to fasten.
Happy knitting!