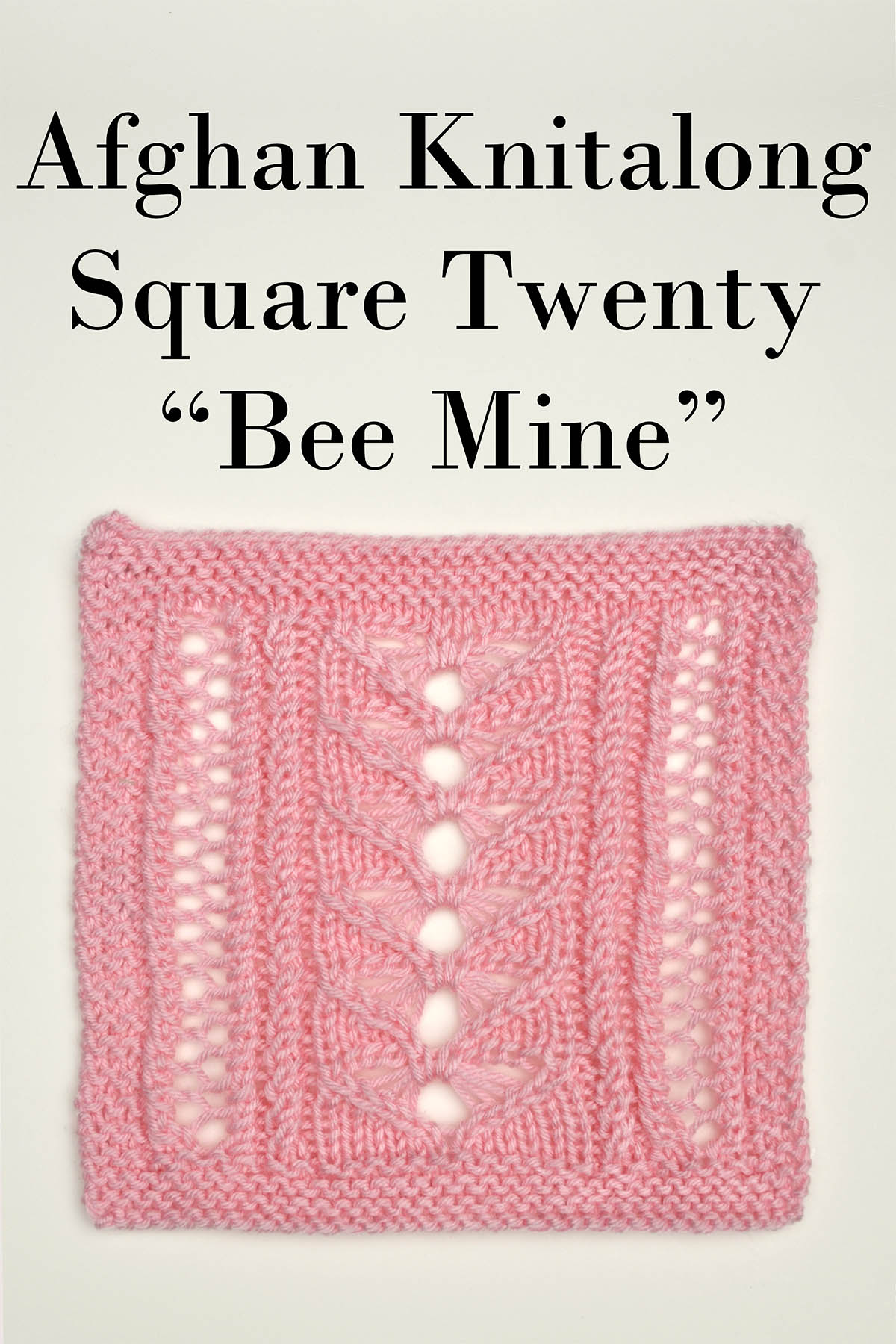 It's our final block and we're going out with a bang.  Bee Mine uses traditional honeybee lace for its center panel.  What a sweet pattern!  A mix of yarn overs and dropped stitches creates the gentle symmetrical column in the center of the block.  Amy Gunderson shares a video on the technique.
So pretty!  Wouldn't this look lovely on a scarf or along the outside of a sleeve?
That's 20 blocks – are we done?  Yes and no.  We'll be back after the first of the year to talk about assembling the whole afghan.  I'm going to take that time to finish up a few stragglers and start laying out my squares to see how I want them to look.
Happy knitting!