It's Free Pattern Friday!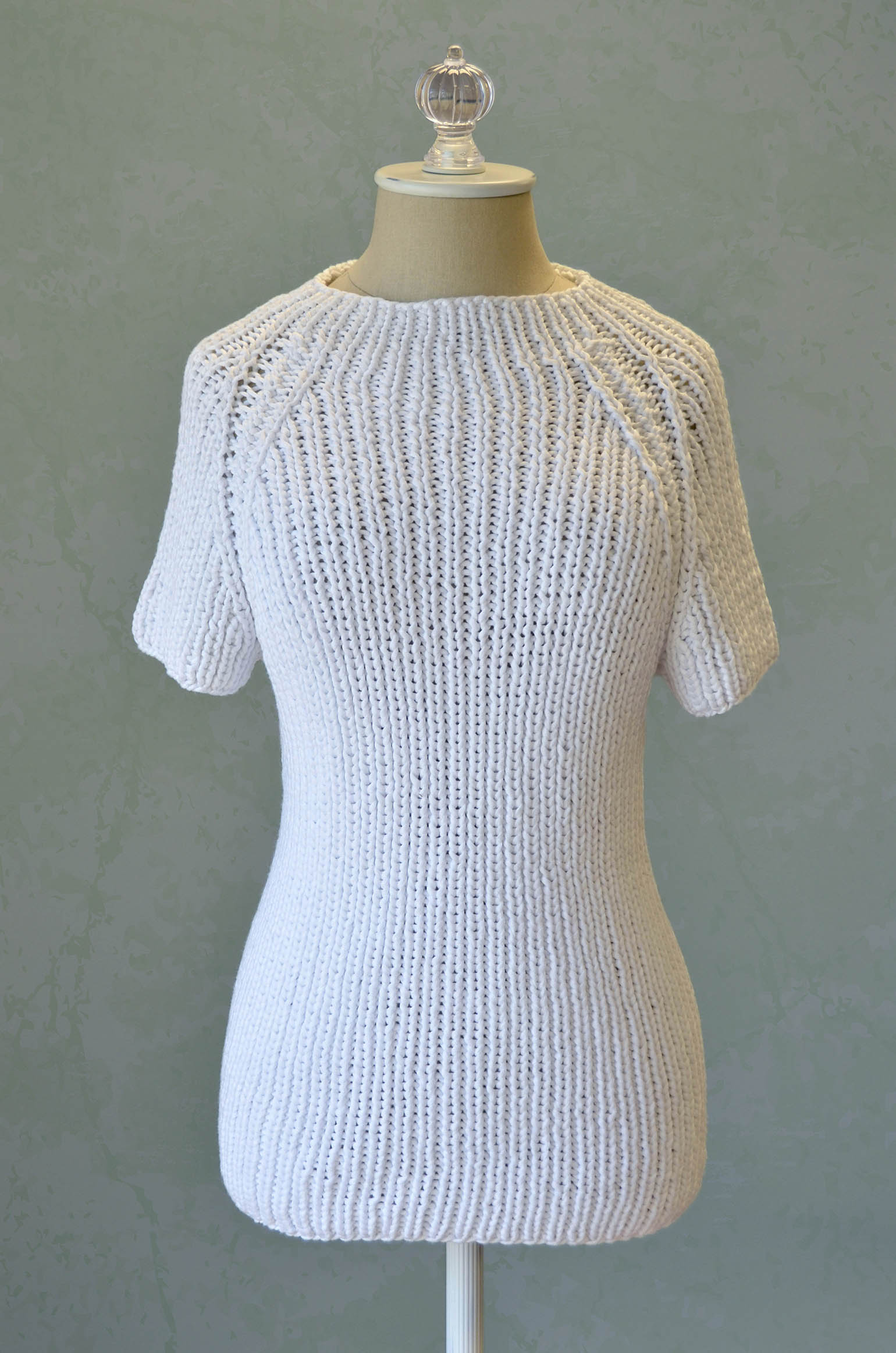 Today, the Raglan Tee in Ariana.
As I was writing this post, our sales manager Yonca came in and saw the tee and smiled.  I wanted to share what she said.
"This is the design that made me want to have this yarn.  I saw a tee knit up and fell in love with the look and feel.  It's just perfect."
So there you have it: this is the tee that inspired the yarn.  The yarn in question is Ariana (100g/91yds), a smooth, sleek knitted tube that looks quite polished, especially in this ribbed tee.
The Raglan Tee is knit from the bottom upon circular needles.  Separate at the armholes for the raglan shaping, then add the sleeves (knit separately).   K1 p1 ribbing is very stretchy, and on US size 10 1/2 (6.5mm) needles this will go quickly.
It's a great example of a simple design that doesn't go out of style.
Happy knitting!