Blizzard coming your way? Let's warm up.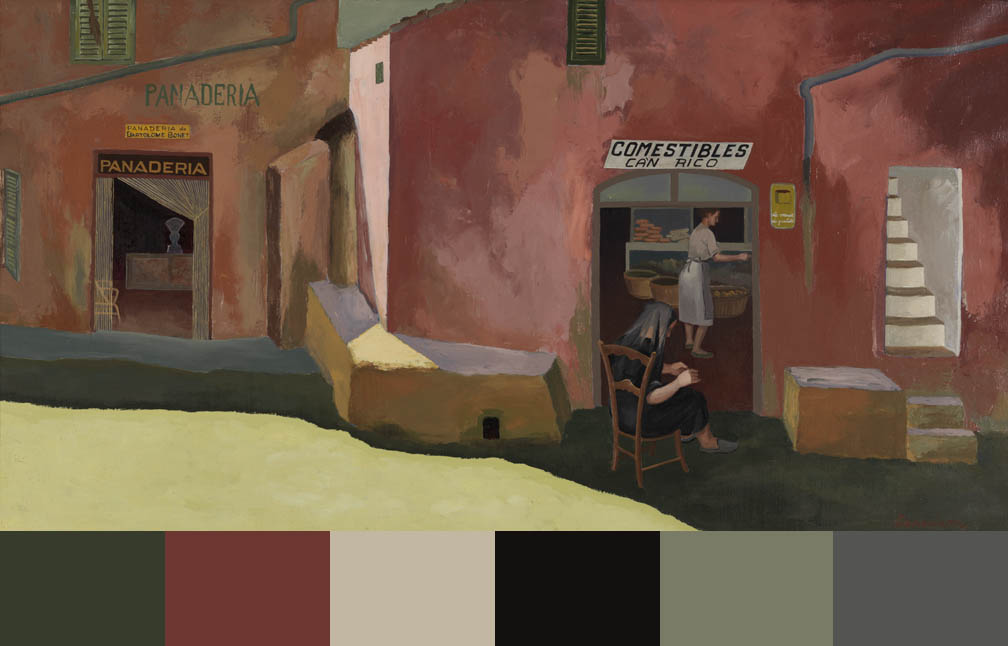 Not scorching, perhaps, but warm enough to want to stay in the shade.  The open, inviting doorway is a connection rather than a divider between the two women. Although both are occupied with the tasks of day-to-day  life, you can almost hear the conversation.  Is the seated woman knitting?  I'd like to think so.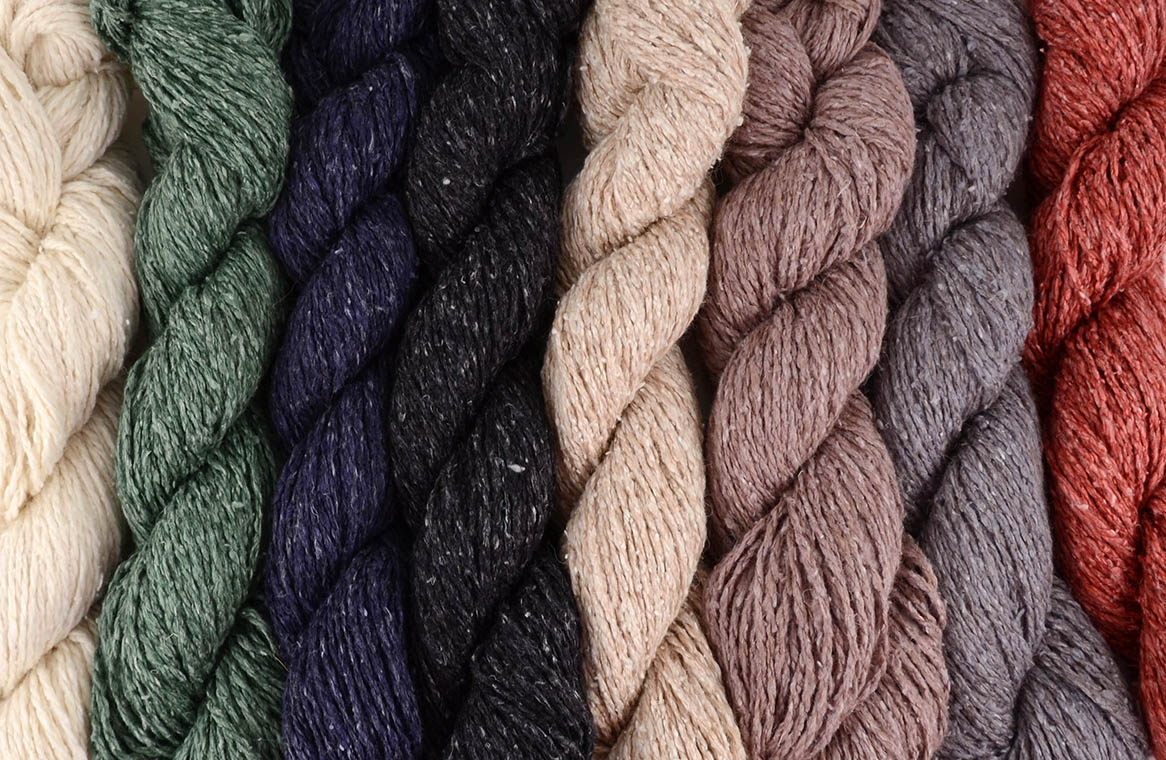 This reminds me of the warm tones in Llamalini, a blend of royal alpaca, linen, and silk bourette spun in Argentina.  There are some additional jeweltones rounding out the palette that you can see on our website.
What do these colors inspire you to make?
If you're in the storm's path, stay in.  Pick up a project.  Think thoughts of sunnier days.
Happy knitting.