It's Free Pattern Friday!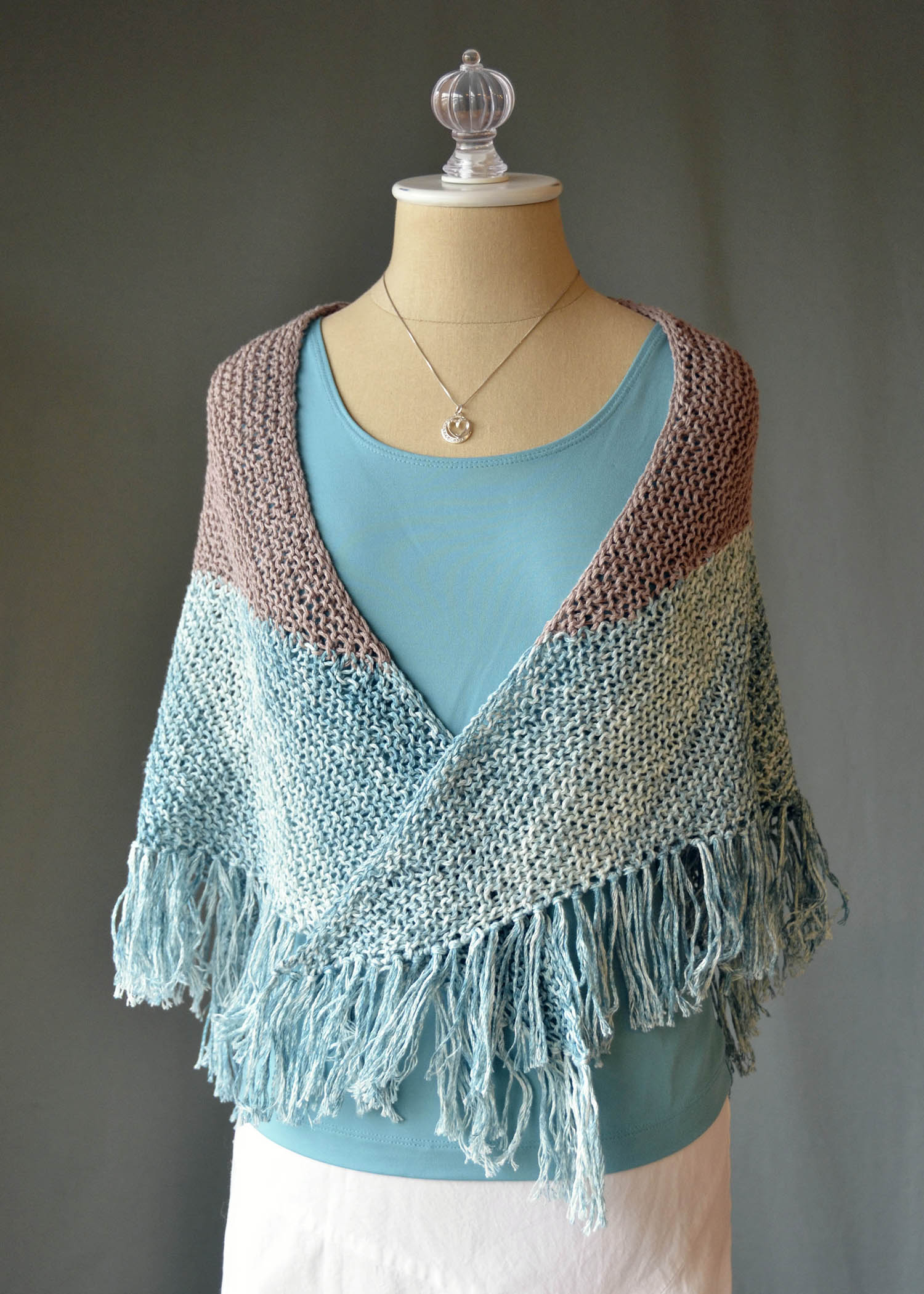 Today, the Seabird Shawl in Good Earth and Good Earth Adorn.
This shawl is aptly named!  The colors are reminscent of sea and sand, and the triangular shape makes you want to spread your wings.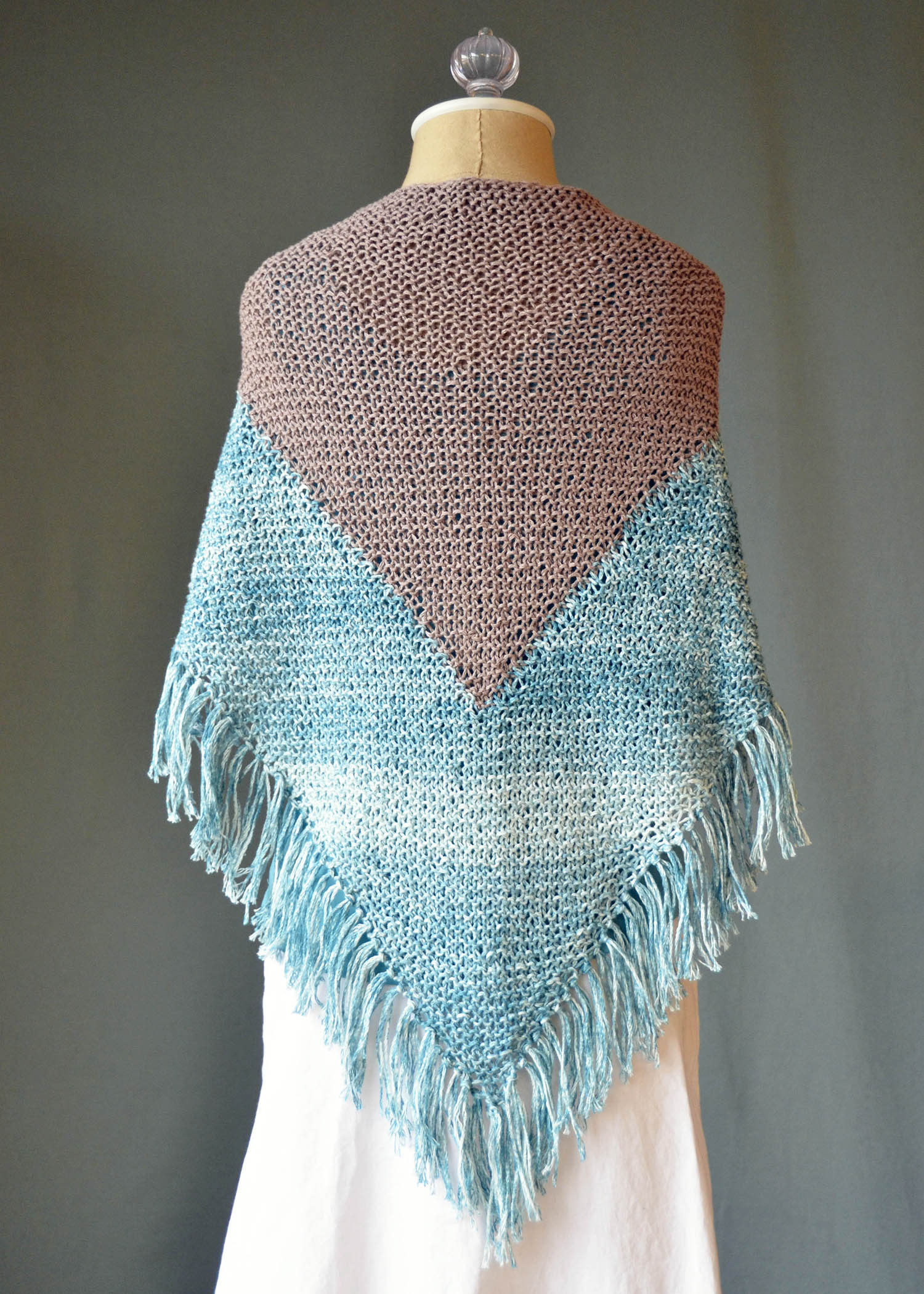 It's a warm-ish weather shawl, designed for our cotton/linen blends Good Earth (103 Desert) and Good Earth Adorn (304 Breeze).   A look at the back shows how Adorn works up into subtle variegated bands.  It's a nice touch.
It goes without saying that this would be good beach knitting – light on your lap as you soak in the sun.  I'm looking at this shawl and dreaming of warmer days.
Happy knitting!