Ready for Spring?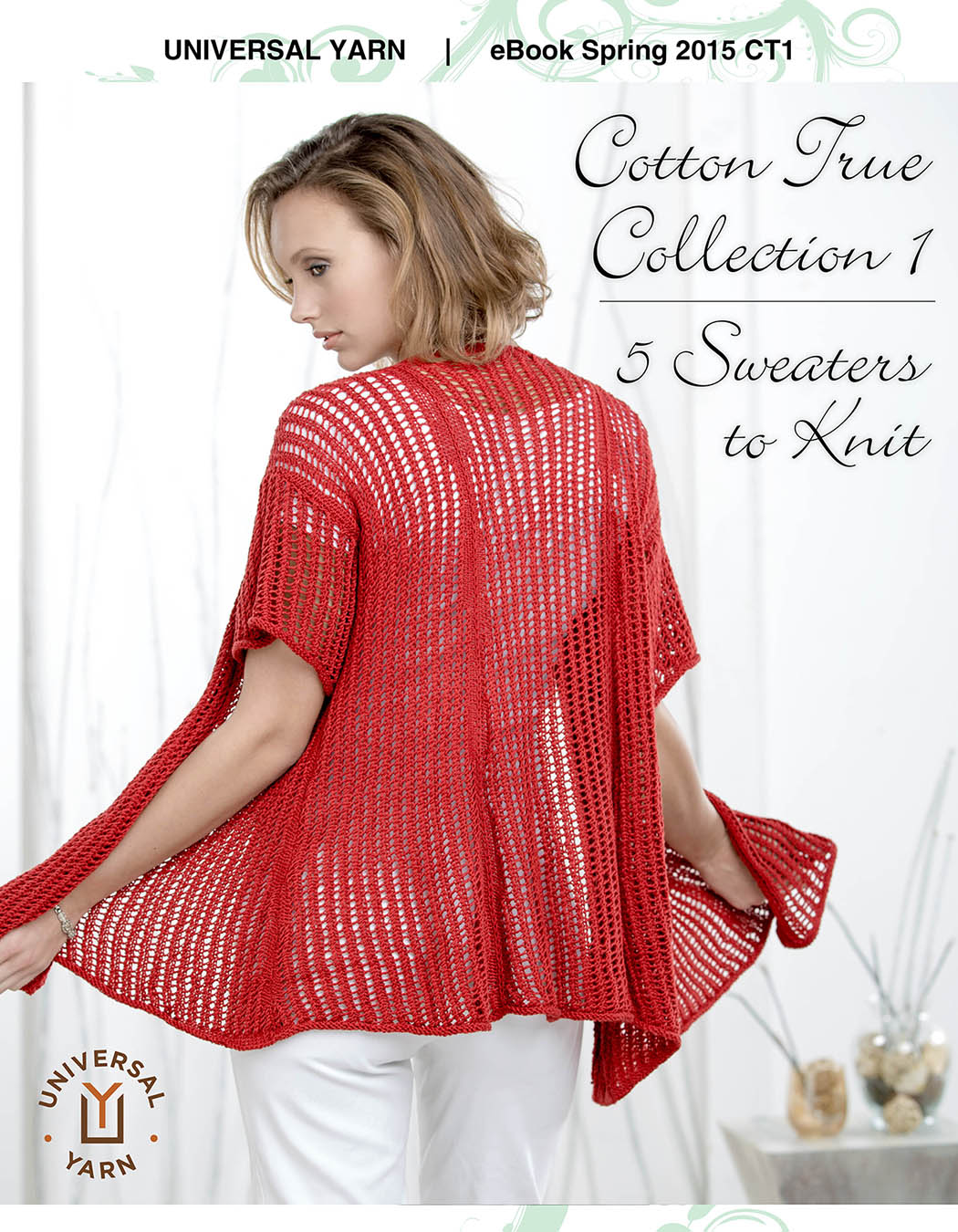 So are we!  We're proud to present Cotton True Collection 1, our first collection of patterns for Fibra Natura Cotton True Sport.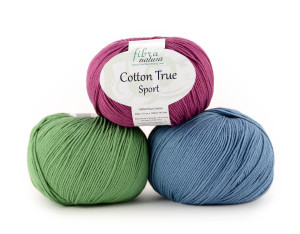 Cotton True Sport (50g/197yds) is a new 100% pima cotton in our luxury Fibra Natura line.  It's light, smooth, and pleasant to work with.  This is one we've been dying to knit with, so we were delighted when Amy Gunderson dreamed up these five beautiful designs!
The Chase is a classic vest, worked in pieces and seamed.  The right and left twists require no cable needle and are charted.  In addition to the lovely chase of designs along the front, there's a twisted cable ribbing at the edges that provides a lovely finishing touch.
Key To My Heart is worked in pieces from the bottom up, with a sweet edging of lace leaves that's written and charted.  The lovely keyhole in the back is an eye-catcher.
Parting is aptly named for the back pleat that sets this top apart.  The pleat in this A-line tee will naturally fold inward on its own thanks to strategically placed slipped stitches and a little reverse stockinette.
Rocked adds a little wow to your wardrobe.   The mesh pattern is surprisingly easy, and front and back are identical.  If you want a fantastic piece that you can knit with ease, this is the one. The button tab  on the sleeve is a great touch.  Very on point.
Stinger is very swingy and versatile in fit.  Worked in pieces and seamed, the cardigan is has a great shape that looks stylish but still feels "at home."
Download the designs via Craftsy or Ravelry, either as an e-book or as individual patterns.
And hey, you know what?  We're feeling so good about Cotton True Sport that we have a freebie for you.
The Lace Scarf is a free pattern, written and charted, taking just two balls of Cotton True Sport.  That twisted ribbing border is a lovely accent to the columns of lace.
We hope you find something that sparks your imagination.
Happy knitting!