Today's Sunday swatch is in Uptown Worsted Tapestry.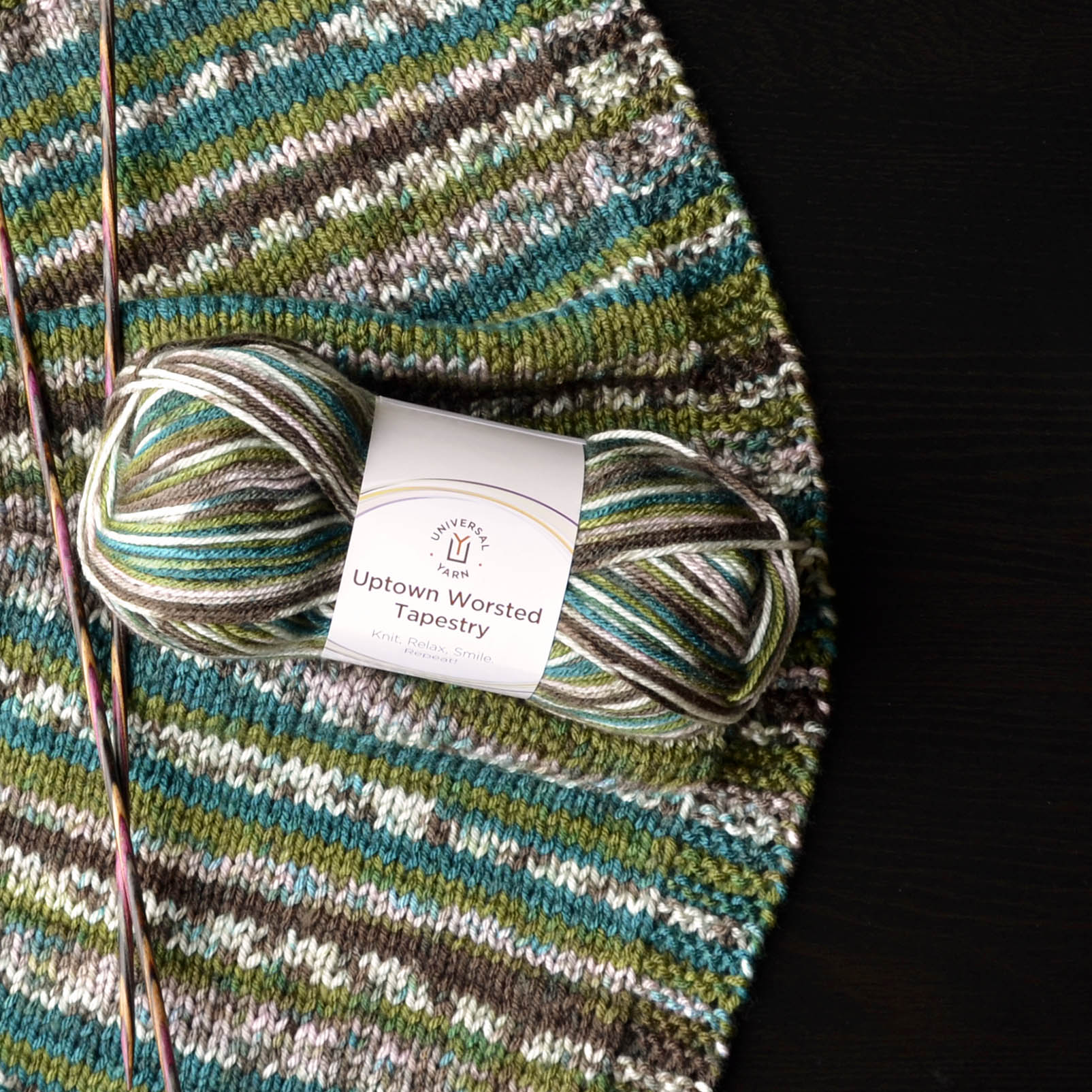 What a pleasure to knit with.  We developed Uptown Worsted Tapestry (180yds/100g) in response to many requests from local yarn stores mourning the loss of Classic Worsted Tapestry, a wool/acrylic blend.  We took the dozen most popular colors of that yarn and brought them back in our Uptown line.
Uptown Worsted Tapestry has the same soft hand and pleasant feel as Uptown Worsted, and can be used interchangeably for gauge, making it a seamless transition when placing a burst of patterning in a solid background.  The free His and Hers Yoke Sweaters shown here are a great example of this.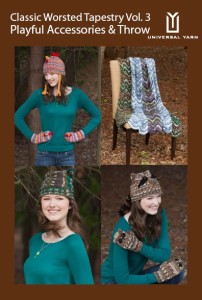 Because this yarn is such a spot-on color match, we're re-releasing some favorite patterns originally designed for Classic Worsted Tapestry.  Playful Accessories and Throw was formerly a pay collection only available in print.   We've made it available now as a free download.  Any of these would work perfectly in Uptown Worsted Tapestry.
These three designs by Michele Wilcox and one by Amy Gunderson are charming ways to add some whimsy and color to your life.  We'll be releasing more patterns in the weeks to come.
We hope you'll enjoy this old favorite, given new life.
Happy knitting!