Whisper Lace two weeks in a row! Can you tell that's one of our favorites here in the office?!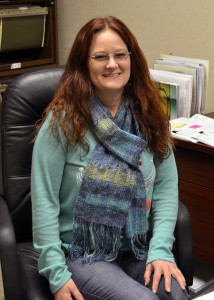 Today we're sharing an "In Real Life" with Katie who works in customer service. She's adorned with a scarf woven on a Schacht Cricket rigid heddle loom. She used both Llamalini and Whisper Lace for the warp, and just Whisper Lace for the plain-weave weft. It only took one ball/skein of each!
Thanks for sharing, Katie. Your scarf looks fantastic!