It's Free Pattern Friday!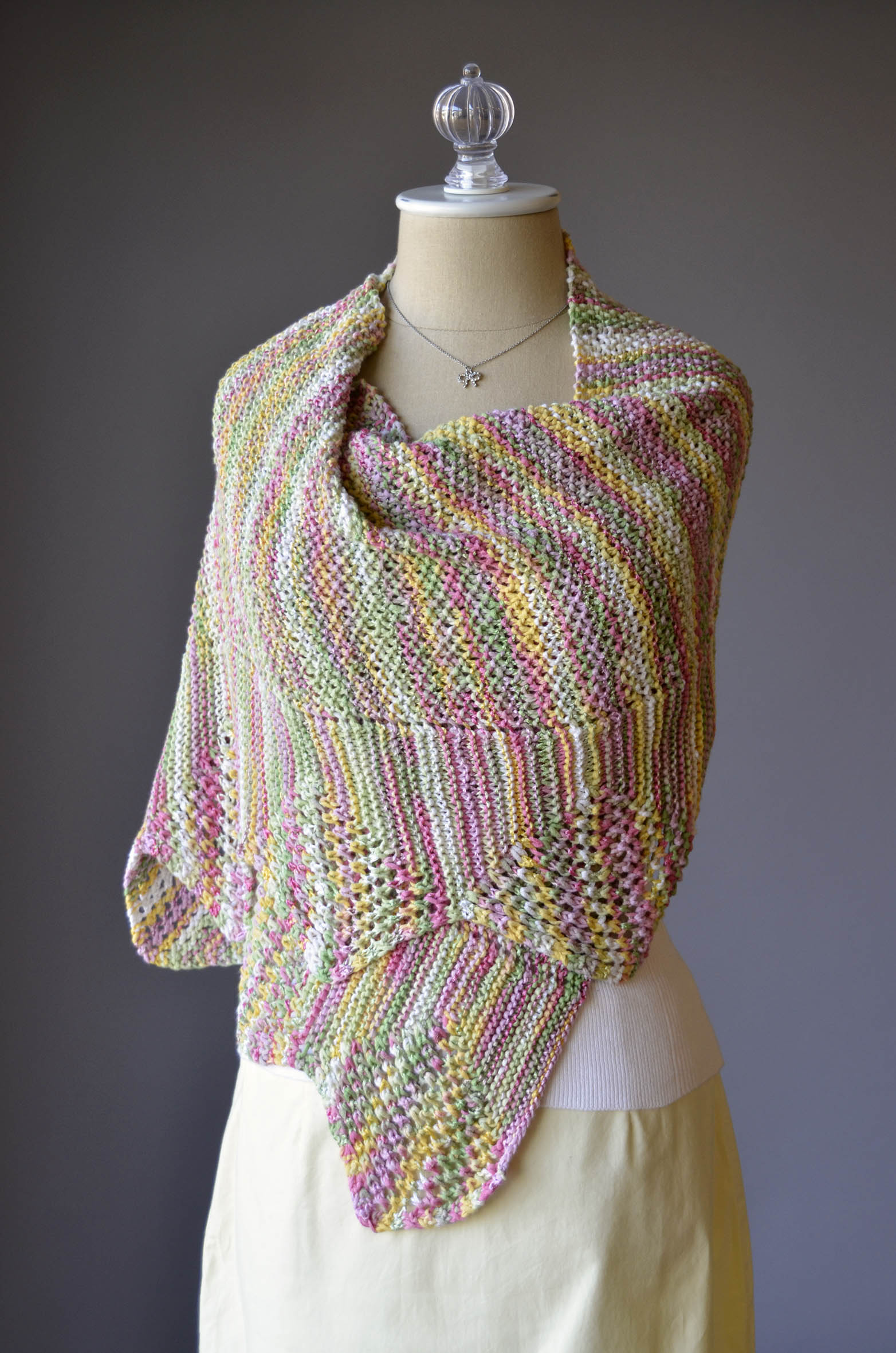 Today, the Solitaire Stole in Lumen Multi.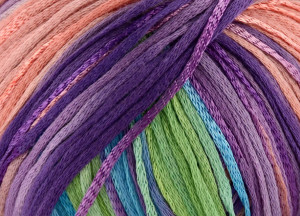 Wow.  If there's a match of design and yarn more suited to Spring, then I don't know what it could be.  Lumen (right) and its variegated sibling Lumen Multi (134yds/50g) are both a great warm-weather blend.  Mostly matte cotton with stretches of shimmering viscose, it's got just the right amount of shine to be eye-catching. While it's perfect in the pastel 204 Reflect, I'm also wondering how it would look in a solid – or even with a variegated body and a solid border, picking up a new color as you knit across.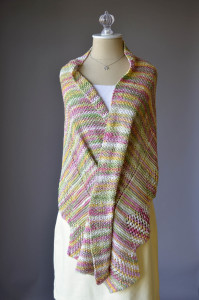 This rectangular stole is worked sideways in one piece.  The Diamond Border pattern begins with 25 stitches. On WS rows 2-24, 1 stitch is increased at the beginning of every row. On rows 25-47, stitches are decreased back down.  The border pattern is charted and easy to anticipate without referring to the pattern once you've got the hang of it.
This is a great wrap for a brisk evening, when the weather's a little uncertain but you still want to be prepared.  This is going on my list – after our Rocked knitalong is done!
Happy knitting!